Sarjakuvat ovat käänteisessä järjestyksessä eli myydyin sarjakuva on viimeisenä.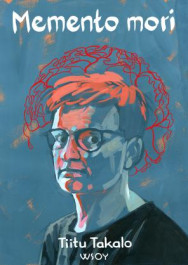 5. Tiitu Takalo: Memento Mori (Listallepalaaja)
Suomalaisen sarjakuvan huippuihin kuuluva piirtäjä ja tarinankertoja Tiitu Takalo kertoo koskettavan omakohtaisen tarinan sairastumisesta vakavasti.
Memento mori on Tiitu Takalon yli 200-sivuinen, omaelämäkerrallinen nelivärisarjakuva siitä, miten hän sai täysin odottamatta aivoverenvuodon 38-vuotiaana.
Teos on dramaattinen kertomus ihmisen elämän täydellisestä mullistumisesta yhdessä yössä – sairastumisesta, sairaanhoidosta ja pitkästä toipumisajasta, joka johti sarjakuvataiteilijan pohtimaan laajemminkin elämän tarkoitusta ja omaa paikkaansa maailmassa.
Kaunis ja riipaiseva tarina avautuu Takalon upean maalauksellisina sarjakuvasivuina.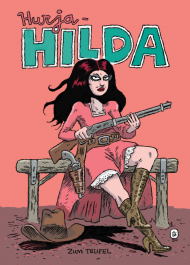 4. Juba: Hurja-Hilda (Uusi)
"Älä koskaan aliarvioi napanuoran tappovoimaa…"
Hurja-Hilda on lujatahtoinen villin lännen nainen, jota on kohdeltu kaltoin.
Hilda janoaa kostoa, eikä hän aio jättää kostamista herran haltuun – herra kun on niin hidas vetämään.
.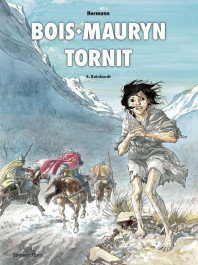 3. Hermann: Bois-Mauryn tornit 4 – Reinhardt (Edellinen sijoitus: 1)
Aymar de Bois-Mauryn ja Olivierin matka jatkuu Santiago de Compostelasta pohjoiseen.
Matkalla he näkevät ruton seuraukset. Mutta tauti ei ole ainoa uhreja vaativa vitsaus.
Kuolema korjaa satoa myös perimyskiistassa, jossa juonitaan Reinhard von Kirstenin pään menoksi. Salajuonen koukeroiden seurauksena sankarimme joutuvat vuorille ja taistelemaan hengestään kylmyyttä ja ankaria olosuhteita vastaan.
Löytyykö reitti vuorten toiselle puolelle ajoissa?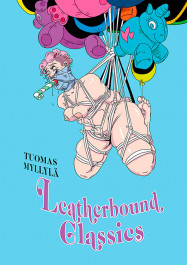 2. Tuomas Myllylä: Leatherbound Classics (+ condom)(Uusi)
Fantastic flesh art for pain and pleasure!
The artwork and comics in this book are, to put it bluntly, porn.
Made for those who like to fantasize being either the victim or the abuser in a game that both participants play willingly.
.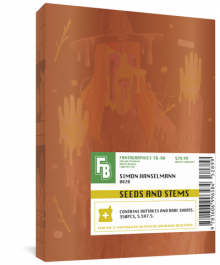 1. Simon Hanselmann: Seeds and Stems (Uusi)
A spectacular omnibus of never-before-collected Megg, Mogg & Owl shorts, and more!
Simon Hanselmann has established himself as one of the first rank storytellers of our time with his four graphic novels about the funny and poignant lives of roommates Megg, Mogg and Owl — stories which combine raunchy stoner comedy with exceptional pathos and insight into the human condition.
Seeds and Stems collects all of Hanselmann's work that never made it into his bestselling books — rare and often experimental Megg and Mogg adventures originally published in self-published, limited-edition zines produced between 2016–2019, along with a generous smattering of rarities from various anthologies and magazines. This collection is designed and curated entirely by the artist.
To capture the authentically seedy look of a prescription bottle, Hanselmann's hand-painted cover is wrapped in a transparent orange acetate jacket.