Luettelo:
Manga-uutuudet
Ulkomaiset uutuudet
Lehdet ja kirjat
Oheistavarat
Alkuun
MANGA-UUTUUDET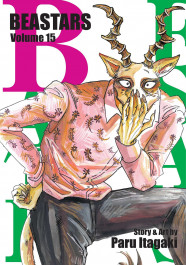 Paru Itagaki: Beastars 15
Guess who's coming to dinner?
Every rabbit parent wants their daughter to date a wolf, right?
Beastar horse Yahya hires gray wolf Legoshi to help him apprehend a mixed-species felon, but Legoshi is a sucker for a sob story.
At college, red deer Louis's status has fallen from the most popular student to the limping one with the dark past.
The temptation to reclaim his status as leader of the Shishi-gumi lion gang is strong…especially when he meets the beast who replaced him.
Plus, more about the tragic life of Legoshi's mother.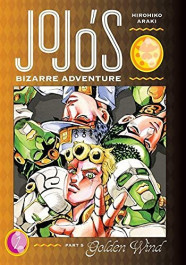 Hirohiko Araki: Jojo's Bizarre Adventure 5 – Golden Wind 1
A multigenerational tale of the heroic Joestar family and their never-ending battle against evil!
The legendary Shonen Jump series is now available in deluxe hardcover editions featuring color pages! JoJo's Bizarre Adventure is a groundbreaking manga famous for its outlandish characters, wild humor and frenetic battles.
Golden Wind is here!
The highly-acclaimed fifth arc of Hirohiko Araki's JoJo's Bizarre Adventure shifts the action from Japan to Italy, as Koichi Hirose heads to Europe to find an aspiring gangster named Giorno Giovanna, the secret son of Dio Brando, scourge of the Joestar family.
Organized crime meets family drama and unbelievable enemy Stands in JoJo's Bizarre Adventure: Part 5—Golden Wind!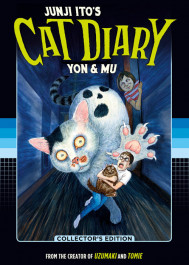 Junji Ito: Junji Ito's Cat Diary – Yon & Mu Collector's Edition
Is there anything spookier than a silent feline, eyes glinting, stalking you in the night…IN YOUR OWN HOME!
Master of horror Junji Ito turns his twisted eye on his own life in this comedic graphic memoir about becoming a cat owner, now reissued in a deluxe hardcover featuring an exclusive interivew with Ito and a NEW cover illustration by the author that GLOWS IN THE DARK!
The perfect gift for the slightly-twisted cat lover in your life.
Reigning king of horror manga Junji Ito presents a series of hissterical tales chronicling his real-life trials and tribulations of becoming a cat owner.
Junji Ito, as J-kun, has recently built a new house and has invited his financée, A-ko, to live with him. Little did he know…his blushing bride-to-be has some unexpected company in tow–Yon, a ghastly-looking family cat, and Mu, an adorable Norwegian forest cat.
Despite being a dog person, J-kun finds himself purrsuaded by their odd cuteness and thus begins his comedic struggle to gain the affection of his new feline friends.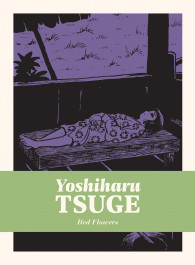 Yoshiharu Tsuge: Red Flowers
The influential cartoonist hits his stride as he celebrates the charms and oddities of rural postwar culture
Yoshiharu Tsuge leaves early genre trappings behind, taking a light, humorous approach in these stories based on his own travels.
Red Flowers ranges from deep character studies to personal reflections to ensemble comedies set in the hotels and bathhouses of rural Japan.
There are irascible old men, drunken gangsters, reflective psychiatric-hospital escapees, and mysterious dogs.
Tsuge's stories are mischievous and tender even as they explore complex relationships and heartache. It's a world of extreme poverty, tradition, secret fishing holes, and top-dollar koi farming.
The title story highlights the nuance and empathy that made Tsuge's work stand out from that of his peers.
A nameless traveler comes across a young girl running an inn. While showing the traveler where the best fishing hole is, a bratty schoolmate reveals the girl must run the business because her alcoholic father is incapable.
At the story's end, the traveler witnesses an unusual act of kindness from the boy as the girl suffers her first menstrual cramps — and a simple travelogue takes on unexpected depth.
Red Flowers affirms why Tsuge went on to become one of the most important cartoonists in Japan. These vital comics inspired a wealth of fictionalized memoir from his peers and a desire within the postwar generation to document and understand the diversity of their country's culture.
ULKOMAISET UUTUUDET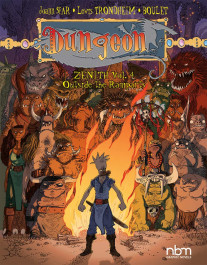 Joann Sfar & Lewis Trondheim: Dungeon Zenith 4 – Outside the Ramparts
The epic saga spoof of Dungeons & Dragons and an inspiration to the likes of Adventure Time is back with two new stories in the height of Dungeon's power!
In the first chapter: to reclaim the Dungeon that fell to the scheming William Delacour, the plan is simple: Marvin, Isis, and Herbert must find some magic fugus purit and use it to dislodge the current occupants of the fortress.
But is this really the Guardian's plan?
Our heroes will have to fight against everyone to save the Dungeon.
Meanwhile, will Marvin succeed in his engagement blast-of-firebreath 'Tong Deum'?
In the second: according to the draconian tradition, Herbert is officially mandated by Marvin to go see his mother and announce his engagement to Pirzuine.
Upon arrival, he discovers her murder.
To avoid a bloodbath, will the valiant duck succeed in finding the culprit before Marvin arrives, without alienating the susceptible dragons who inhabit the village?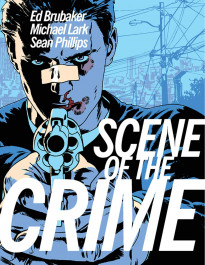 Ed Brubaker & Michael Lark: Scene of the Crime
Back in print as a first-ever trade paperback comes a lost crime noir masterpiece.
Long out of print, SCENE OF THE CRIME was the first time ED BRUBAKER and MICHAEL LARK worked together―before their acclaimed runs on Daredevil and Gotham Central―and was inked by SEAN PHILLIPS, who also designed this edition.
This is where it all began, with a hard-hitting mystery story set in a modern-day Chinatown that garnered nominations for Best Miniseries and Best Writer in the 2000 Eisner Awards.
Also included in this new collection are behind-the-scenes art and stories, a new foreword by BRUBAKER, and many other extras.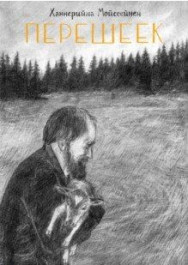 Hanneriina Moisseinen: Перешеек
1944 год.
Поражение Финляндии во Второй мировой войне вынуждает её передать Карельский Перешеек Советскому Союзу. Мирному населению приходится спешно покидать родные села, оставлять землю и скот. На фоне срочной эвакуации разворачиваются истории двух героев – дезертира Ауво Оксала, который, попав под обстрел, сходит с ума и не может понять, жив он или мёртв; и доярки Марии Шемейкка, которая даже под угрозой смерти пытается спасти стадо коров своего села…
Обращаясь к теме войны, Ханнерийна Мойссейнен говорит вовсе не о героизме, мужестве и стойкости, а о том, какие страшные последствия несут любые военные действия для тех, кого заставили воевать, и тех, кто стал их невольной жертвой.
"Перешеек" основан на архивных записях Фонда Финского литературного общества, а также на воспоминаниях очевидцев о пережитых испытаниях во время эвакуации в Карелии, собранных в 1997-1999 гг. В 2016 году книга была удостоена государственной премии Финляндии в области комиксов.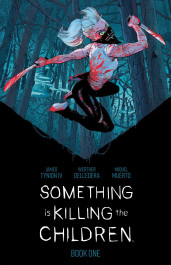 James Tynion IV & Werther Dell'edera: Something Is Killing the Children Book 1
The definitive collection of Something is Killing the Children's entire "Archer's Peak" saga collected for the first time in a single deluxe hardcover.
WHAT IS ABDUCTING THE CHILDREN OF ARCHER'S PEAK?
When the children in a sleepy Wisconsin town begin to go missing all hope seems lost.
Most children never return, and those that do have terrible stories of terrifying creatures that live in the shadows. But even monsters fear the mysterious stranger that arrives shortly after.
She believes the children and claims to be the only who sees what they can see.
Her name is Erica Slaughter. She kills monsters. This is all she does, and she bears the cost because it must be done.
The definitive collection of the entire "Archer's Peak" saga for the first time in a single volume, this deluxe edition hardcover includes Something is Killing the Children #1-15 by GLAAD Award-winning writer James Tynion IV (Department of Truth, Batman) and artist Werther Dell-Edera (Razorblades).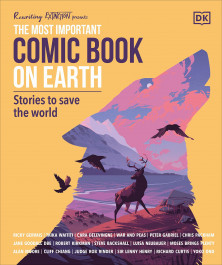 The Most Important Comic Book on Earth
120 inspiring visual stories on environmentalism from key figures, charities, activists, and artists.
The Most Important Comic Book On Earth is a global collaboration for planetary change, bringing together a diverse team of 300 leading environmentalists, artists, authors, actors, filmmakers, musicians, and more to present over 120 stories to save the world.
Whether it's inspirational tales from celebrity names such as Cara Delevingne and Andy Serkis, hilarious webcomics from War and Peas and Ricky Gervais, artworks by leading illustrators David Mack and Tula Lotay, calls to action from activists George Monbiot and Jane Goodall, or powerful stories by Brian Azzarello and Amy Chu, each of the comics in this anthology will support projects and organizations fighting to save the planet and Rewrite Extinction.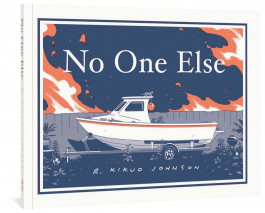 R. Kikuo Johnson: No One Else
In this graphic novel, Charlene is a divorced mom, has a young son named Brandon, and works full-time as a nurse while also caring for her infirm father.
She is barely holding their lives together when tragedy strikes and leaves Charlene and Brandon on their own.
Charlene, who has put everyone but herself first for years, sees it as an opportunity for a new start of sorts. That is, at least, until her easy-come, easy-go brother, Robbie — a well-intentioned but unserious semi-professional musician — rolls back into town after a long absence.
Brandon, a good kid who aches for life to return to normal, focuses his grief on his cat, Batman, who hasn't been seen for a few days since he ran into the sugar cane fields that lie on the edge of their housing tract.
No One Else is a graphic novel of great tender truth, as Charlene, Brandon, and Robbie learn to navigate life day to day with their plans, fears, and desires. Gorgeously drawn and set in the author's hometown on the Hawaiian island of Maui, it is the long-awaited follow up to Johnson's acclaimed debut graphic novel, Night Fisher, and a mature work of literary fiction that is certain to be one of the most talked-about books of 2021.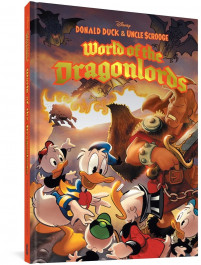 Giorgio Cavazzano & Byron Erickson: Donald Duck and Uncle Scrooge – World of the Dragonlords
Donald, Uncle Scrooge, and their nephews are locked in a Duckburg family feud when an interdimensional doorway appears… and takes them to Morgworld, a medieval realm where trolls rule, humans are serfs, and dragons beasts of burden!
Can our squabbling Ducks bring justice to this land of swords and sorcery?
Giorgio Cavazzano ( Donald Duck: The Forgetful Hero), among Italy's most celebrated comics artists, brings his outrageous energy, emotive characters, and wild techno style to a feature-length 21st-century Disney fantasy tale, filled with fire-breathing frenzy by beloved writer/editor Byron Erickson (A Mickey Mystery)!
Fly on dragonback to the fortress city of Toom! Meet way-out wizard Hintermann, bold warrior Brendon, boy prisoner Jute, and three blazing dragons… Smoky, Sniffles, and Spitfire!
It's up to Donald, Scrooge, and the boys to rescue these ragtag rebels — don your armor and get ready!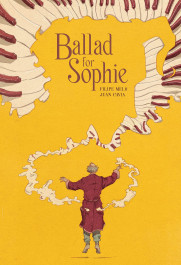 Filipe Melo & Juan Cavia: Ballad for Sophie
A young journalist prompts a reclusive piano superstar to open up, resulting in this stunning graphic sonata exploring a lifetime of rivalry, regret, and redemption.
1933.
In the small French village of Cressy-la-Valoise, a local piano contest brings together two brilliant young players: Julien Dubois, the privileged heir of a wealthy family, and François Samson, the janitor's son.
One wins, one loses, and both are changed forever.
1997.
In a huge mansion stained with cigarette smoke and memories, a bitter old man is shaken by the unexpected visit of an interviewer. Somewhere between reality and fantasy, Julien composes, like in a musical score, a complex and moving story about the cost of success, rivalry, redemption, and flying pianos.
When all is said and done, did anyone ever truly win? And is there any music left to play?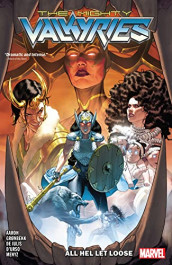 Torunn Gronbekkk & Mattia de Iulis: The Mighty Valkyries – All Hel Let Loose
A fresh start for Jane Foster — with allies old and new!
Jane believed she was the only Valkyrie left, but the fight against the King in Black proved her wrong. Now the reunited Valkyries must redefine their roles in a changing world…but Asgard's not going to make it easy.
When Loki comes to Jane with rumors of a beast stalking the souls of Midgard, she leaps into action — but she's not the only one after the strange wolf's hide!
Meanwhile, another of the Valkyries has unfinished business: Years ago, the warrior made a promise to a woman she loved — and now it's time to follow through.
On the planet of Perdita lies imprisoned an ancient power. Can this Valkyrie free it…and herself?
And what is the real story behind the Marvel Universe's newest star?
COLLECTING: The Mighty Valkyries (2021) #1-5.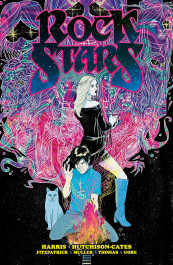 Joe Harris & Megan Hutchison: Rockstars – The Complete Series
When the music-scene murders start happening again, Jackie Mayer is ready. He knows the secrets of the past.
Or, least he thinks he does. But the gods of rock are darker than he thought, and the conspiracy he uncovers is more insidious than he could have imagined.
THEY SOLD THEIR SOULS FOR ROCK 'N' ROLL!!
Music, murder, magic, and mayhem.
Rock fan Jackie Mayer possesses an uncanny, almost unearthly talent: he's able to connect the legends, secrets, curses, whispers, mysteries, and conspiracies in the music world.
He knows musicians hunger for fame and fortune – making them easy marks.
Old Scratch likes nothing better than the burn of desire – whether a 19th century violin virtuoso, a young Blues man down in Memphis, or an occult-obsessed guitar genius.
When a pattern of unsolved 1970s music-scene murders resumes in present-day Los Angeles, no one sees the connection except Jackie.
Together with muck-raking music journalist Dorothy Buell, they soon uncover a vast conspiracy involving a legendary band, demonic possession, and sacrifices to the dark gods of rock. Jackie is drawn into the underbelly of the music world – and he's going to have a devil of a time getting out alive.
Collects the complete ten-issue series.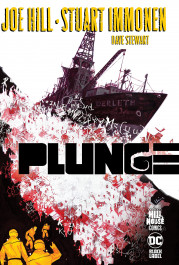 Joe Hill & Stuart Immonen: Plunge
In 1983, a state-of-the-art drilling ship, the Derleth, vanished near the Arctic Circle. Decades later, it has begun sending a distress call…
Tracing the signal to a remote atoll in the Bering Strait, the Rococo oil company hires the Carpenter brothers and their salvage crew to investigate the ghost ship.
Joined by a marine biologist and an oil executive, the brothers set out on a grim mission to learn what caused the disappearance and recover the bodies of the crew…only to find that the Derleth's men aren't dead!
Even if they're also not quite…alive…anymore.
A surreal and gory celebration of '80s horror, Plunge brings together Joe Hill ( NOS4A2, Locke & Key) and Stuart Immonen ( The Amazing Spider-Man, Superman: Secret Identity) for a deep dive into unfathomable terrors.
Collects the six-issue miniseries along with exclusive commentary and sketches.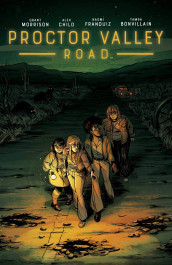 Grant Morrison & Naomi Franquiz: Proctor Valley Road
August, Rylee, Cora & Jennie have organized a "Spook Tour" on the most haunted stretch of road in America, but when it turns deadly they must slay the evils roaming Proctor Valley Road!
August, Rylee, Cora & Jennie have organized a "Spook Tour" with their classmates on the most haunted, demon-infested stretch of road in America to fund attending the concert of their dreams.
But when their visit turns deadly, these four friends race to rescue the missing students… before the town tears them limb from limb.
Now they must slay the evils roaming Proctor Valley Road… along with the monsters lurking in the hearts of 1970s America.
Visionary author Grant Morrison (Klaus, Batman: Arkham Asylum) and co-writer Alex Child (BBC's Holby City) along with artist Naomi Franquiz (Tales from Harrow County) present a chilling new horror series about the mysterious monsters that haunt Proctor Valley Road – and the four misfit teenagers who must stop them.
Collects Proctor Valley Road #1-5.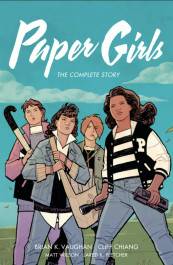 Brian K. Vaughan & Cliff Chiang: Paper Girls – The Complete Story
Finally, the entire Eisner Award-winning epic in one complete volume, with a new cover from co-creator CLIFF CHIANG!
Four 12-year-old newspaper delivery girls from the year 1988 uncover the most important story of all time.
Suburban drama and otherworldly mysteries collide in this critically acclaimed series about nostalgia, first jobs, and the last days of childhood.
Collects PAPER GIRLS #1-30.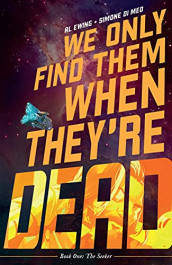 Al Ewing & Simone Di Meo: We Only Find Them When They're Dead 1 – The Seeker
THE GODS ARE ALWAYS BEAUTIFUL… …AND THE GODS ARE ALWAYS DEAD.
Captain Malik and the crew of the spaceship the Vihaan II are in search of the only resources that matter – and can only be found by harvesting the giant corpses of alien gods that are found on the edge of human space.
While other autopsy ships and explorers race to salvage the meat, minerals, and metals that sustain the human race, Malik sees an opportunity to finally break free from this system: by being the first to find a living god.
But Malik's obsession with the gods will push his crew into the darkest reaches of space, bringing them face to face with a threat unlike anything they ever imagined, unless the rogue agent on their trail can stop them first…
Superstars Al Ewing (Immortal Hulk) and Simone Di Meo (Mighty Morphin Power Rangers) present a new sci-fi epic about the search for meaning and the hard choices we make to find it, no matter the cost to the world – or universe – around us.
Collects We Only Find Them When They're Dead #1-5.
KIRJAT JA LEHDET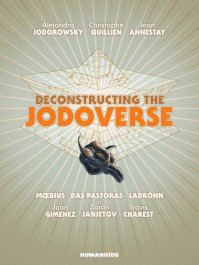 Alejandro Jodorowsky: Deconstructing the Jodoverse
Visionary author, filmmaker, and philosopher Alejandro Jodorowsky has created — along with some of the world's most singular and talented sequential artists — an incredible Sci-Fi universe, full of love, revenge, intrigue, betrayal, and redemption: THE JODOVERSE.
The Jodoverse's two cornerstone series are The Incal and The Metabarons, which together have sold over 5 million copies worldwide. This deluxe box set (two oversized books in one deluxe slipcase box) will be limited at 1500 numbered copies.
Book 1 will contain the reference guide on The Incal, Deconstructing the Incal, which lifts the veil on many of the mysteries and secrets surrounding the seminal science-fiction graphic novel.
This encyclopedic reference book is packed with fascinating insights from the creators, Jodorowsky and Moebius, alongside revealing text and rare and unseen preliminary illustrations.
The book will also contain the original 56 pages drawn by Moebius of the unfinished first version of the sequel story ( After The Incal).
Book 2 will feature the second reference guide to the Jodoverse, Deconstructing the Metabarons, focused on unveiling the secrets of the universe's fiercest warrior clan: the Metabarons.
Book 2 will also include Weapons of the Metabaron, the seminal series' spin-off story recounting how the mightiest warrior in the universe built his arsenal of war and featuring A-list comics star Travis Charest's ( Wildcats, WildC.A.T.s/X-Men: The Golden Age, and Star Wars comics covers) interpretation of The Metabarons' mythology.
OHEISTAVARAT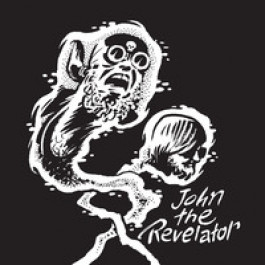 Black Peider vs. Jukka Nissinen: John the Revelator 7″
Black Peider kohtaa Jukka Nissisen singlellä John the Revelator/Change My Face.
.
.
.