Luettelo:
Kotimaiset uutuudet
Manga-uutuudet
Ulkomaiset uutuudet
Lehdet ja kirjat
Käytetyt sarjakuvat
KOTIMAISET UUTUUDET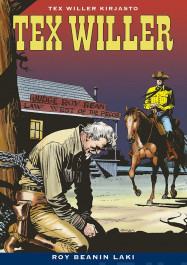 Gianluigi Bonelli & Galep: Tex Willer Kirjasto 53 – Roy Beanin laki
Tex ja Carson ovat aaveiden asialla El Pasossa, jossa murhaaja johtaa saluunaa ja asekauppaa ryöstettyjen rahojen turvin.
Carsonia syytetään hevosvarkaudesta, ja ikävä kyllä rangerin tuomiosta päättää myyttinen juoppo hirttotuomari Roy Bean.
MANGA-UUTUUDET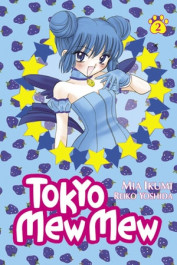 Reiko Yoshida & Mia Ikumi: Tokyo Mew Mew 2
Eläinvoimaiset Ichigo, Minto, Retasu ja Purin etsivät Tokyo Mew Mew'n viidettä jäsentä.
He tunnistavat huippumalli Zakura Fujiwaran kumppanikseen, mutta suositun esiintyjän värvääminen osoittautuu hankalaksi.
Haluaako kopea Zakura edes auttaa maailman pelastamisessa?
Samaan aikaan tyttöjä vainoaa Ichigoon ihastunut ilkeä Quiche, joka työskentelee maailmaa uhkaavien avaruusolioiden hyväksi.
Genre: Fantasia / Ikäsuositus: 9+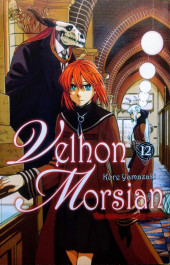 Kore Yamazaki: Velhon morsian 12
Vaikka edellisessä osassa paljastuikin muutama salaisuus, Akatemiassa niistä ei silti ole pulaa: Philomelan käytös, Websterin tragedia…
Alicellakin on murheita, joita hän tahtoo jakaa Chisen kanssa. itse kukin kasvaa omalla tavallaan ja vauhdillaan.
Uusia haasteita tuo koulun leiri pohjoisessa Skotlannissa.
Genre: Fantasia / Ikäsuositus 13+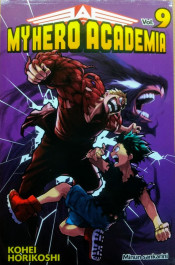 Kohei Horikoshi: My Hero Academia 9
Me ykkösluokkalaiset jouduimme yllättäen pahisten hyökkäysten kohteeksi leirillä, jolla oli tarkoitus kehittää omia oikkuja.
Mitä he tavoittelevat? Miten he löysivät tänne? Huolestuttaa…
Mutta varmasti selviämme. Ovathan kaikki kovin vahvoja. Plus Ultra!
Genre: seikkailu / Ikäsuositus 11+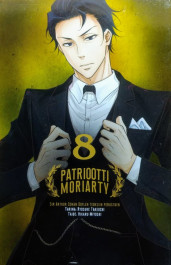 Ryosuke Takeuchi & Hikaru Miyoshi: Patriootti Moriarty 8
Professori Moriarty kohortteineen jatkaa rikollisia suunnitelmiaan brittiläisen imperiumin epäkohtien korjaamiseksi.
Scotland Yard on heidän pauloissaan, mutta onko Sherlock Holmesista muodostumassa uhka vai liittolainen?
Genre: Jännitys / Ikäsuositus 15+  
.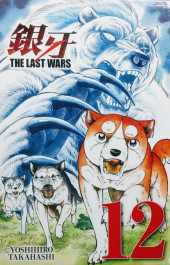 Yoshihiro Takahashi: The Last Wars 12
Ihmiset kivääreineen liittyvät Monsoonin vastaiseen taisteluun.
Siriuksen ja Orionin välit tulehtuvat lopullisesti.
Genre: Toiminta / Seikkailu  / Ikäsuositus 13+ 
.
.
ULKOMAISET UUTUUDET
Jim Zub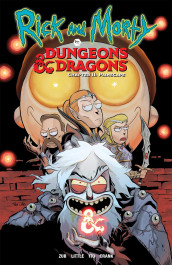 & Troy Little: Rick and Morty vs. Dungeons & Dragons II: Painscape
In Rick and Morty vs. Dungeons & Dragons, the pop culture juggernaut and the best-selling role-playing game team up once again in an all-new companion story!
Once upon a game, Rick, Morty and the Smith family went on magical D&D adventures…now, magical D&D adventures are coming to Earth, and no one will survive the Painscape!
The world's greatest role-playing game returns to plague the world's most dysfunctional animated family!
Fan-favorite dice dependent Jim Zub ( Samurai Jack, Savage Sword of Conan) re-teams up with Eisner-nominated cartoonist +5 Troy Little ( Fear and Loathing in Las Vegas, The Powerpuff Girls) to destroy Adult Swim's pop culture juggernaut and the best-selling role-playing game that once used the term "THAC0."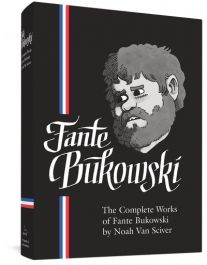 Noah Van Sciver: The Complete Works of Fante Bukowski
The complete trials and tribulations of America's worst writer are collected at long last.
From the dive bars of Denver, Colorado, to the seedy motels of Columbus, Ohio, Fante Bukowski has lived a literary tradition as identifiable and essential to American writings as it is currently at odds with contemporary mores: a tradition of toxic masculinity, white privilege, Daddy issues, alcoholism, and narcissism, all in the name of art.
This landmark volume compiles the trilogy of works that have preserved Bukowski's legacy—Fante Bukowski, Fante Bukowski Two, and Fante Bukowski Three: A Perfect Failure—as chronicled by acclaimed cartoonist Noah Van Sciver.
The Complete Works of Fante Bukowski also puts back into circulation Bukowski's first self-published chapbook, 6 Poems, painstakingly restored for this collection after the entire original print run was destroyed in a motel fire—what few copies were circulated now command collectors prices in the rare books market.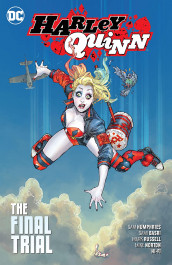 Sam Humphries: Harley Quinn 4 – The Final Trial
Harley's whole reality is called into question when she heads back to Gotham to catch up with an old friend, Selina Kyle, a.k.a. Catwoman!
Harley Quinn, resident crazy person returns, to Gotham to hang with an old friend.
Selina Kyle has just been through a rough break up and could use a little R&R. They decide to play a board game, but just one problem…it's cursed.
Harley finds her whole reality completely transformed and now must make things right again. But to make matters even worse, she's the only, who can remember how everything is supposed to be and she finds herself the only sane person in an insane world.
If you thought Harley Quinn was crazy…wait until you see everyone else!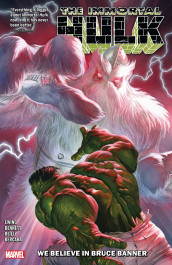 Al Ewing & Joe Bennett: Immortal Hulk 6 – We Believe In Bruce Banner
Bruce Banner is just getting started!
He has an underground fortress. He has powerful allies. He's even got henchmen. He's got everything he needs to declare total war on human society. Bruce Banner is the most dangerous man in the world!
Now, the Immortal Hulk is taking the fight to Earth's lords and masters: the Roxxon Corporation. But when you mess with the Minotaur, you get the horns!
Meanwhile, who are the members of the new Teen Brigade, and what role will they play in the Immortal Hulk's newest scheme?
Plus: Years ago, the first Gamma Bomb unleashed a terrifying creature with impossible strength who raged against the world. The authorities gave the beast a name — a name the whole world knows. But it was someone else's name first, and now the Hulk That Was has returned to take the name back!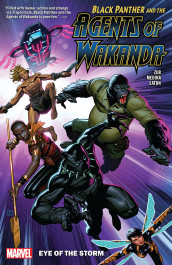 Jim Zub & Lan Medina: Black Panther and the Agents of Wakanda 1 – Eye of the Storm
Our first line of defense in a world under siege from all sides!
From the pages of Jason Aaron's AVENGERS come the Agents of Wakanda — assembled by the Black Panther to fight the foes that Earth's Mightiest can't!
Vampires. Aliens. Angry fish kings.
T'Challa's handpicked Agents can handle it all. But as Wakanda makes waves on the world's map, not everyone is a fan. Now, General Okoye and T'Challa will take Gorilla-Man, Ka-Zar and the Wasp on a global fight for survival!
But when a source of dark energy emanates from a small Oklahoma town, is it a super villain – or a savior? What if the greatest threat to Earth – is the moon?
And can the squad keep a S.H.I.E.L.D. cache of experimental technology out of Deadpool's hands?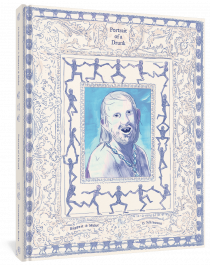 Olivier Schrauwen & Ruppert & Mulot: Portrait of a Drunk
A black comedy masterpiece by a graphic novel supergroup.
Guy is no master mariner, with a clipped red (or black) beard.
He's just an ordinary member of the crew — able enough, but also a lazy, cowardly liar, a drunkard, and a thief.
He urinates on bar counters and vomits in ladies' restrooms.
All of which makes him more like the real gallows fodder that haunted the seven seas in the 18th century than the swashbuckling Hollywood heroes that grace most contemporary pirate narratives.
Portrait of a Drunk is a story told in two allegorical parts: "The Blowout" and "The Hangover."
Guy the pirate brings together the key narrative and pictorial elements of the great tales of the sea — bright colors, grand battles, and plenty of gallows humor in this tour de force of black comedy.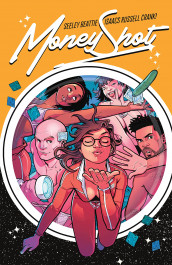 Tim Seeley & Sarah Beattie: Money Shot 1
In the near future, space travel is ludicrously expensive and largely ignored.
Enter Christine Ocampo, inventor of the Star Shot teleportation device with a big idea: She'll travel to new worlds, engage—intimately—with local aliens, and film her exploits for a jaded earth populace trying to find something new on the internet.
Now, Chris and her merry band of scientist-cum-pornstars explore the universe, each other, and the complexities of sex in MONEY SHOT!
A story about scientists having sex with aliens for the glory of mankind—and money.
LEHDET JA KIRJAT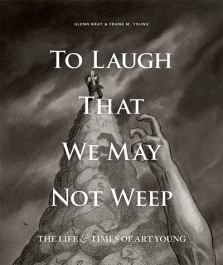 Glenn Bray & Frank M. Young: To Laugh That We May Not Weep – The Life & Times of Art Young
Art Young was one of the most renowned and incendiary political cartoonists in the first half of the 20th century.
And far more — he was an illustrator for magazines such as The Saturday Evening Post and Collier's, a New York State Senatorial candidate on the Socialist ticket, a magazine publisher, and perhaps the only cartoonist to be tried under the Espionage Act for sedition.
He made his reputation appearing in The Masses on a regular basis, using lyrical, vibrant graphics and a deep appreciation of mankind's inherent folly to create powerful political cartoons.
To Laugh That We May Not Weep is a sweeping career retrospective, reprinting — often for the first time in 60 or 70 years — over 800 of Young's timeless, charming, and devastating cartoons and illustrations, many reproduced from original artwork, to create a fresh new portrait of this towering figure in the worlds of cartooning and politics.
With essays by Art Spiegelman, Justin Green, biographer Marc Moorash, Anthony Mourek and Valerie Higgins, and Glenn Bray, with a biographical overview of Young's life and work by Frank M. Young, To Laugh That We May Not Weep is a long-awaited tribute to one of the great lost cartoonists whose work is as relevant in the 21st century as it was in its own time.
KÄYTETYT SARJAKUVAT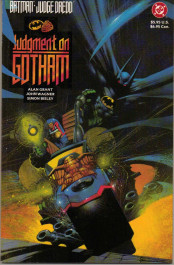 Alan Grant & John Wagner & Simon Bisley: Batman – Judge Dredd: Judgment on Gotham (K)
KÄYTETTY.
Two different heroes, from two different worlds — and two different publishers from two countries — meet for a daring and different team-up as DC's Batman and Britain's Fleetway Publications' Judge Dredd meet!
A rift in time and space sends Batman to Mega-City One, the otherworldly future setting of the popular British series, Judge Dredd…a world where violence rules and Judges like Dredd represent the only form of law and order, acting as judge, jury and executioner!
But while Batman faces the wrath of Judge Dredd, Gotham City is in the clutches of Dredd's foe, the evil Judge Death who, teamed with the Scarecrow, brings unprecedented mayhem and random destruction upon the citizens of Gotham.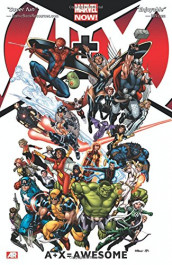 A+X = Awesome 1 (K)
KÄYTETTY.
Spinning directly out of AV X, this all-star team-up anthology brings you Avengers and X-Men action by the industry's top creators!
It's time-travel aplenty when a WWII -era Captain America meets Cable, and Red Hulk and Wolverine face a future menace!
Black Widow and Rogue fight Sentinels, while Iron Man, Kitty Pryde and Lockheed battle the Brood!
Storm and Black Panther have their first post-AV X encounter, Gambit and Hawkeye team up to save lives, and Spider-Man and Beast take on zombies!
And while Cap mentors Jean Grey School problem student Quentin Quire, Iron Man and Beast butt heads, and Iron Fist and Doop's first adventure is revealed!
All this and more as A + X adds up to awesome adventure…NOW!