Luettelo:
Kotimaiset uutuudet
Manga-uutuudet
Ulkomaiset uutuudet
Lehdet ja kirjat
Käytetyt sarjakuvat
Alkuun
KOTIMAISET UUTUUDET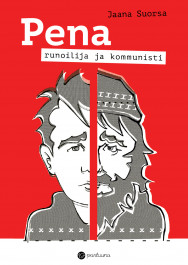 Jaana Suorsa: Pena – runoilija ja kommunisti
Pentti Saarikoski oli Laatokan Pitkärannassa syntynyt helsinkiläinen kirjailija, joka asui viimeiset kahdeksan vuottaan Ruotsin länsirannikolla Tjörnin saarella.
Vain 45-vuotiaana kuollut Saarikoski ehti kirjoittaa paljon.
Saarikoski tunnetaan etenkin runoilijana, mutta hän oli myös uuttera suomentaja – hän on muun muassa kääntänyt suomeksi sekä Homeroksen Odysseian että Joycen Odysseuksen. Hänen omia teoksiaan on käännetty tähän mennessä kahdellekymmenellekolmelle kielelle.
Saarikoski joutui lehdistön huomion kohteeksi myös muista kuin kirjallisista ansioistaan. Hän oli Suomen ensimmäisiä kohujulkkiksia, paha poika, jonka tekemisiä seurattiin ja jota moikkailtiin kadulla: meidän Pena.
Tämä sarjakuvakirja kertoo Penan–Pentin elämänkaaren lyhyesti, elämän eri osioissa.
Saarikoski kirjoitti päiväkirjaansa: rivien väleistä voi lukea enemmän kuin itse lauseista.
Jaana Suorsa on oululaislähtöinen, nykyään Akaassa asuva kulttuurituottaja, kirjailija ja piirtäjä. Häneltä on julkaistu sarjakuva-, tieto- ja lorukirjoja.
Suorsa on myös suomentanut riimittelyjä lastenkirjoihin ja sarjakuvajulkaisuihin.
MANGA-UUTUUDET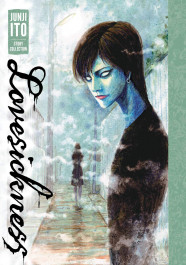 Junji Ito: Lovesickness
An innocent love becomes a bloody hell in another superb collection by master of horror Junji Ito.
Ryusuke returns to the town he once lived in because rumors are swirling about girls killing themselves after encountering a bewitchingly handsome young man. Harboring his own secret from time spent in this town, Ryusuke attempts to capture the beautiful boy and close the case, but…
Starting with the strikingly bloody "Lovesickness," this volume collects ten stories showcasing horror master Junji Ito in peak form, including "The Strange Hikizuri Siblings" and "The Rib Woman."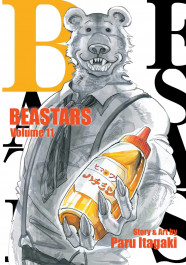 Paru Itagaki: Beastars 11
As gray wolf Legoshi and brown bear Riz begin their final showdown, Riz confesses to another heinous crime!
Back at the black market, red deer Louis has a revelation and threatens to abdicate his leadership of the Shishi-gumi lion gang. Turns out it's even harder to leave a criminal syndicate than it is to join one.
Then, Legoshi receives a gruesome offer to help him prevail in his battle with Riz…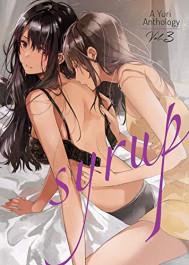 Syrup – A Yuri Anthology 3
THE FIRST NIGHT.
That special night when bodies and hearts are joined for the first time…
In the third volume of this yuri anthology, Syrup draws back the veil on the first night of women's love–whether it's unexpected, long-anticipated, bittersweet, or joyful.
.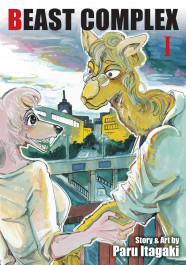 Paru Itagaki: Beast Complex 1
Six short stories that set the scene for the best-selling BEASTARS series!
In these six stories from the creator of the Eisner-nominated, best-selling series Beastars, a menagerie of carnivores and herbivores grapple with conflicts based on their differences and—sometimes—find common ground.
A tiger and a beaver who grew up together defy peer pressure to end their friendship and join forces to fight injustice.
A camel journalist who passed judgment on carnivores for years spends a life-changing night with a seductive wolf.
A crocodile and a gazelle must find a way to work together as chef and assistant on a cooking show with flagging ratings.
A fox and a chameleon wrestle with stereotypes about each other—and themselves.
And much more…
ULKOMAISET UUTUUDET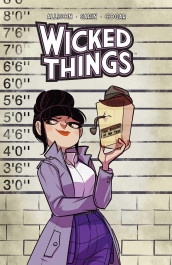 John Allison & Max Sarin: Wicked Things
The Eisner Award winning team of John Allison and Max Sarin return to the world of Giant Days for a new series about everyone's favorite child detective; Charlotte Grote.
Nineteen year old Charlotte Grote has her whole life ahead of her; headed straight to Oxford and a future as a real detective–until she's framed for murder!
Given the choice between going to jail basically forever or joining the police, Lottie decides to hit the beat, all while trying to find the real murderer. Lottie may have been running rings about the police since her 9th birthday, but she's never been on this side of the security tape.
Could the future of law enforcement be 5'2″ with an extremely strong bangs game?
Yes. Very yes.
Collects Wicked Things #1-6.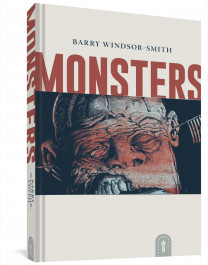 Barry Windsor-Smith: Monsters
35 years in the making, the most anticipated graphic novel in recent comics history!
The year is 1964.
Bobby Bailey doesn't realize he is about to fulfill his tragic destiny when he walks into a US Army recruitment office to join up.
Close-mouthed, damaged, innocent, trying to forget a past and looking for a future, it turns out that Bailey is the perfect candidate for a secret U.S. government experimental program, an unholy continuation of a genetics program that was discovered in Nazi Germany nearly 20 years earlier in the waning days of World War II.
Bailey's only ally and protector, Sergeant McFarland, intervenes, which sets off a chain of cascading events that spin out of everyone's control. As the titular monsters of the title multiply, becoming real and metaphorical, literal and ironic, the story reaches its emotional and moral reckoning.
Monsters is the legendary project Barry Windsor-Smith has been working on for over 35 years.
A 380-page tour de force of visual storytelling, Monsters' narrative canvas is both vast and deep: part familial drama, part political thriller, part metaphysical journey, it is an intimate portrait of individuals struggling to reclaim their lives and an epic political odyssey across two generations of American history. Trauma, fate, conscience, and redemption are just a few of the themes that intersect in the most ambitious graphic novel of Windsor-Smith's career.
Monsters is rendered in Windsor-Smith's impeccable pen-and-ink technique, the visual storytelling with its sensitivity to gesture and composition is the most sophisticated of the artist's career.
There are passages of heartbreaking tenderness, of excruciating pain, and devastating violence. It is surely one of the most intense graphic novels ever drawn.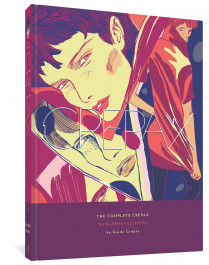 Guido Crepax: The Complete Crepax 6
The Venus in Furs, Casanova, and Milanese photographer Valentina embark on erotic adventures in this collection of classic Italian comics.
In this Italian erotic comics collection, which spans 1977–1989, the character Valentina, a music, art, and fashion-loving Milanese photographer, ages in "real time."
First, she saves Effi, a German heiress, from kidnappers, and they become lovers.
Valentina also has an affair with Bruno, a young cellist.
Dangerous Liaisons follows our heroine into middle-aged home life with her longtime partner, Phil, with whom she has a grown son, Mattia.
Two of Crepax's lauded graphic adaptations: "Venus in Furs" and "The Memoirs of Casanova" are featured in this volume.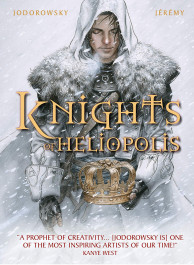 Alejandro Jodorowsky & Jérémy: The Knights of Heliopolis
The next incredible graphic novel from acclaimed writer Jodorowsky puts a supernatural spin on The Man in the Iron Mask – all four volumes published together in English for the very first time in this complete edition! "
A prophet of creativity… [Jodorowsky is] one of the most inspiring artists of our time!" – Kanye West
The 18th century.
In a monastery in the North of Spain hides the sacred temple of the Knights of Heliopolis: an assembly of immortal alchemists cut off from the world.
As disciple Seventeen prepares to complete his training and integrate order, his master Fulcanelli reveals to the other knights the terrible secret of his origins – Seventeen is actually the hidden son of King Louis XVI and Marie-Antoinette!
Will the young heir claim the throne or remain in the shadows, faithful to the millennial precepts of Alchemy?
Based on one of the greatest myths in the history of France, a romantic destiny that acclaimed writer Jodorowsky brilliantly rewrites as a grand esoteric fable.
"No one alive today demonstrates artistic invention as powerfully as Alejandro Jodorowsky."
– NPR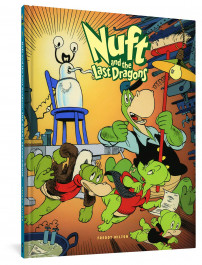 Freddy Milton: Nuft and the Last Dragons 1 – The Great Technowhiz
Sometimes poignant and sometimes slapstick, in this collection of Danish comics stories, Nuft and his family are pitted against prejudice, scheming slumlords and all-seeing robot overlords!
This debut volume collects the stories The Nufts Move In, in which the dragon family trades its rural ways for a new life in the big city – but the tenement they move into is not only falling apart, it's plagued by poltergeists!
In Trouble on George Street, Nuft gets a job at City Hall but quickly discovers that the whole thing is teetering on the verge of collapse!
And in The Great Technowhiz, the Technowhiz watches over all the city's functions – but who watches over the Technowhiz?
Plus a special collector's bonus – Freddy Milton's very first 8-page Nuft tale.
With personal commentary and insight by Freddy Milton.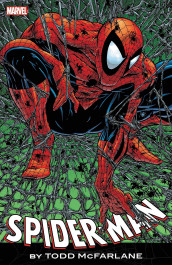 Todd McFarlane: Spider-Man by Todd McFarlane
Todd McFarlane became a superstar illustrating AMAZING SPIDER-MAN, but he changed the industry forever with his next project: the adjectiveless SPIDER-MAN!
Taking on both writing and art duties, McFarlane ushered Peter Parker into a gritty new era – and it began with Torment!
When the Big Apple's streets run red with blood, the web-slinger heads into the sewers to stop the Lizard's homicidal rampage. But what is driving his old friend and foe?
Plus: Ghost Rider lends a bony hand when the deranged Hobgoblin returns, the wall-crawler finds himself at the center of a clash of claws between Wolverine and Wendigo, and Pete goes back in black to face Morbius the Living Vampire!
And in the ultimate nineties team-up, Spidey joins X-Force to battle the unstoppable Juggernaut!
Spider-Man (1990) 1-14, 16; X-Force (1991) 4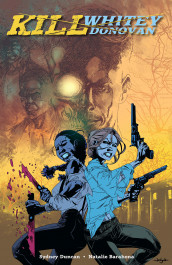 Sydney Duncan & Natalie Barahona: Kill Whitey Donovan
When there is nowhere left to turn, you must turn to each other.
After ANNA HOYT's sister commits suicide, Anna sets off for Atlanta to kill the man responsible for destroying her family–her fiancé, JIM "WHITEY" DONOVAN. But Anna, a spirited though pampered daughter of a prominent doctor, can't do it alone.
To get through the hell that lay between her Alabama home and Atlanta, she makes a deal with one of the Donovan slaves, HATTIE VIRGIL, who has an agenda all her own.
In exchange for a chance at freedom, Hattie, a survivor, will lead this unlikely pair on a quest that will change them both forever.
Don't miss this exciting and unapologetic adventure story, starring two powerful women who will stop at nothing to get the justice they seek, set during a time when America was at war for its own soul.
Collects Kill Whitey Donovan #1-5.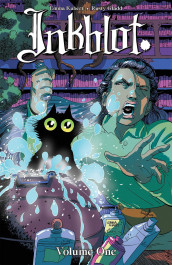 Emma Kubert & Rusty Gladd: Inkblot 1
A powerful sorceress must attempt to correct her greatest mistake–the creation of a magical cat which can travel through time, space, and the seven realms of reality.
The cat threatens to unravel the fabric of the universe, doesn't care, and just won't listen!
Collects INKBLOT #1-6.
.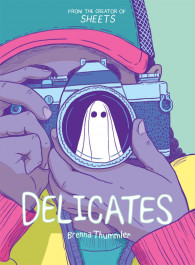 Brenna Thummler: Delicates
Following the events of the bestselling graphic novel, Sheets, Delicates brings Brenna Thummler's beloved characters, artwork, and charm back to life.
Marjorie Glatt's life hasn't been the same ever since she discovered a group of ghosts hiding in her family's laundromat.
Wendell, who died young and now must wander Earth as a ghost with nothing more than a sheet for a body, soon became one of Marjorie's only friends.
But when Marjorie finally gets accepted by the popular kids at school, she begins to worry that if anyone learns about her secret ghost friends, she'll be labeled as a freak who sees dead people. With Marjorie's insistence on keeping Wendell's ghost identity a secret from her new friends, Wendell begins to feel even more invisible than he already is.
Eliza Duncan feels invisible too.
She's an avid photographer, and her zealous interest in finding and photographing ghosts gets her labeled as "different" by all the other kids in school.
Constantly feeling on the outside, Eliza begins to feel like a ghost herself. Marjorie must soon come to terms with the price she pays to be accepted by the popular kids. Is it worth losing her friend, Wendell? Is she partially to blame for the bullying Eliza endures?
Delicates tells a powerful story about what it means to fit in, and those left on the outside. It shows what it's like to feel invisible, and the importance of feeling seen.
Above all, it is a story of asking for help when all seems dark, and bringing help and light to those who need it most.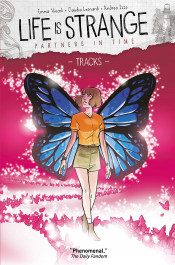 Emma Vieceli & Claudia Leonardi: Life Is Strange 4 – Partners in Time: Tracks
How far would you go, to get back to the person you love?
As Max Caulfield embarks on a road trip across America after coming so close to returning to her own timeline, across the transect Tristan and Chloe follow the same path.
But both Max and Tristan struggle to control their powers and it looks like Max and Chloe may never get their happy ending – unless they can find something, or someone, to help them.
Life is Strange: Partners in Time – Tracks collects issues #13-16 of the hit comic series!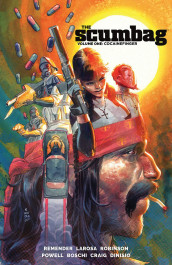 Rick Remender: The Scumbag 1 – Cocainefinger
The fate of the world rests in the hands of the worst person on it!
From New York Times best selling writer RICK REMENDER and a murderers' row of all-star artistic talent, comes the story of Ernie Ray Clementine–a profane, illiterate, drug-addicted biker with a fifth-grade education accidentally received a power-imbuing serum making him the world's most powerful super spy.
He is a relic of a bygone era, the living embodiment of sex, drugs, and rock and roll–so, this doesn't make things easy for the spy organization that needs his help as they bribe, cajole, and manipulate him to choose between his own self-interests and doing what's right.
Collects THE SCUMBAG #1-5.
Cathy Malkasian: Nobody Likes You, Greta Grump
In this middle grade graphic novel from the acclaimed animator/cartoonist, Greta and her friend (and pet tortoise!) must solve the mystery of Friendlytown.
Greta is a handful.
She rips the heads off her dolls, lashes out at the other kids at her school, and tries her weary parents' patience.
But with the help of a dapper tortoise named NoBody, Greta softens her grumpy ways.
Having learned her lesson, Greta must now team up with her new friend Gabby and their shelled companion to solve a strange mystery: Why have the kindhearted denizens of Friendlytown suddenly become so mean? And what can they do to make Friendlytown friendly again?
In NoBody Likes You, Greta Grump Eisner Award-nominated cartoonist Cathy Malkasian conjures a fully-realized fantasy world cast with an array of colorful characters including tech whiz cats, ornery gopher librarians, and gangs of squirrels in matching sweater vests.
Equal parts high-flying adventure and deeply felt allegory, this middle grade graphic novel is all heart.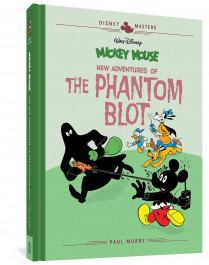 Paul Murry: Mickey Mouse – The New Adventures of the Phantom Blot
The Phantom Blot – a power-crazed supervillain in a ghostly black cloak – is on the loose, and Mickey, Donald, and Uncle Scrooge must assemble to stop him!
From terrifying time travel to usurping The Crown of Tasbah, the Blot will stop at nothing to turn the world upside down!
Classic Disney artist Paul Murry teamed with writers Del Connell and Bob Ogle to create seven comic book issues starring The Blot.
In the process, they introduced Goofy's new secret identity: Super Goof! Will the Blot move too fast for all our heroes?
With allies like Mad Madam Mim, the Beagle Boys, and The Mysterious Mr. X? He just might!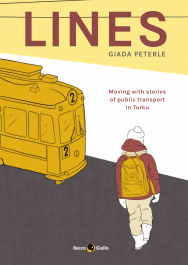 Giada Peterle: Lines
Do old trams dreams in colour?
Do their memories haunt our cities, long after they have stopped running?
Moving with stories of public transport in Turku.
.
.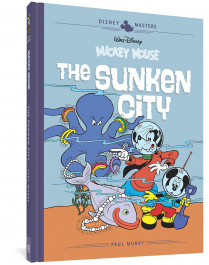 Paul Murry: Mickey Mouse – The Sunken City
Mickey and Goofy are lost at sea, and they get caught in a pitched battle between buccaneer Pete and sneaky submarine commander Captain Grapple.
At stake: the ancient gold of Port Rancid, a pirate stronghold that sank beneath the waves — and is now guarded by a pack of very jealous sea monsters!
Then, Mickey and Goofy have their hands full with a host of mystery puzzlers — from canoe-going ghosts in Legend of Loon Lake to hi-tech arsonists in The Phantom Fires to a piratical parrot in The Castaways of Whale Bay!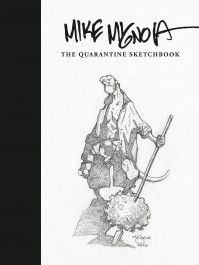 Mike Mignola: The Quarantine Sketchbook
During the coronavirus quarantine, legendary Hellboy creator Mike Mignola posted original pencil sketches online and auctioned off the art to raise money for José Andres' World Central Kitchen.
The sketches went viral and were the talk of the comics internet.
Now those sketches are published in print for the first time, with all profits going to the World Central Kitchen.
This new, oversized hardcover collection is a must have for Mignola readers and art fans alike. The book features an introduction by Christine Mignola, alongside sketches of Hellboy, beloved and unexpected pop culture characters, macabre chess pieces, gothic vegetable creatures, strange vampires, and more.
LEHDET JA KIRJAT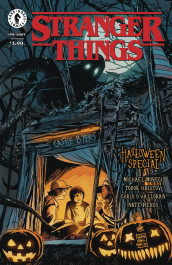 Michael Moreci & Todor Hristov: Stranger Things Halloween Special
It's Halloween night in Hawkins, Indiana and Will, Mike, Lucas and Dustin gather in Castle Byers to eat candy and scare each other with a spooky story, revealing the quaint town's deepest kept secret: the Child Eater of Hawkins.
Comic tie-in with Netflix's hit show, Stranger Things!
Takes place six days before season 1 begins!
.
KÄYTETYT SARJAKUVAT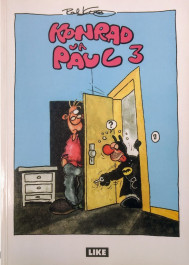 Ralf König: Konrad ja Paul 3
Yli kahdentoista vuoden ajan Konrad ja Paul ovat jakaneet jääkaapin ja sängyn.
He eivät oikeastaan tiedä enää itsekään, mikä heidät pitää vielä yhdessä. Pienet arkiset seikkailut todistavat, että eläminen aidossa rakkaudessa ei ole mitenkään helppoa.
Se vaatii kärsivällisyyttä ja hermoja, ja kun kumppani kuuntelee viikkokaupalla ainoastaan Vicky Leanroksen levyjä – ajoittain myös korvatulppia!
1. painos