Luettelo:
Kotimaiset uutuudet
Manga-uutuudet
Ennakkotilaukset
Ulkomaiset uutuudet
Lehdet ja kirjat
Käytetyt sarjakuvat
KOTIMAISET UUTUUDET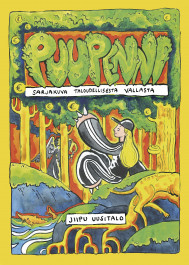 Jiipu Uusitalo: Puupenni
Kukkaisruoska-teoksesta tutut hahmot jatkavat pohdiskelua siitä, kenellä on oikeus päättää toisten asioista ja millaisin perustein?
Puupenni kertoo miten raha ja talous toimivat, ja ovat toimineet vallankäytön välineinä.
Miten talousjärjestelmä luo valta-asetelmia.
Tarina sähkölaskusta ja pullojen keräämisestä.
Uusitalon sarjakuvan kautta jokainen voi tuulettaa ajatteluaan "itsestään selvinä" pidetyistä käsityksistä, jotka ovat vallalla yhteiskunnassa.
MANGA-UUTUUDET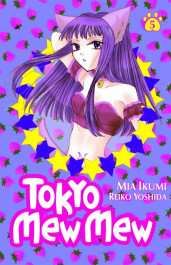 Reiko Yoshida & Mia Ikumi: Tokyo Mew Mew 5
Ichigon ja Masayan treffit akvaariossa ovat päättyä kehnosti, kun Quiche tuppautuu kolmanneksi pyöräksi.
Kissatyttömme saa kuitenkin odottamatonta apua; itseään "Siniseksi ritariksi" kutsuva muukalainen liittyy taisteluun. Ja hän tuntuu osaavan asiansa!
Mutta Ichigo ei suinkaan ole ainoa vaarassa oleva MewMew-neito.
Vihollinen on päättänyt seuraavaksi käydä joukon nuorimman, Purinin kimppuun!
Mutta pirteää apinatyttöä ei noin lannisteta. Pian nähdään, kuka onkaan eniten avun tarpeessa – Purin vaiko hänen sieppaajansa…
Tässä kirjassa myös kaksi "Pikku MewMewit" -bonustarinaa!
Ikäsuositus: 9+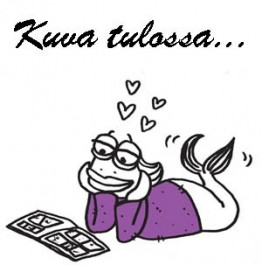 Yoshihiro Takahashi: The Last Wars 16
Monsoon surmaa karhuemon ja yrittää surmata tämän pennunkin, mutta Rigel estää hirmuteon.
Orion oppii uuden salaisen taistelutekniikan…
Ikäsuositus 13+ / Toiminta/Seikkailu
.
.
ENNAKKOTILAUKSET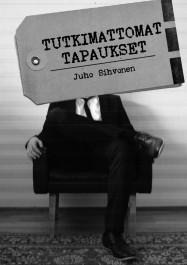 Juho Sihvonen: Tutkimattomat tapaukset (ENNAKKOTILAUS)
ENNAKKOTILAUS. ALBUMI ILMESTYY 5.9.2020.
Tiedätkö tarinat, joissa kohtalokas nainen kävelee yllättäen rähjäisimpään toimistohuoneeseen, jonka maa päällään kantaa?
Tarinat, joiden ympärillä leijuu tupakansavu ja jotka jättävät suuhusi halvan viskin jälkimaun?
Oletko nähnyt yksityisetsivän, jolla on enemmän voitettavaa kuin menetettävää?
Tutkimattomat tapaukset kokoaa yksiin kansiin joukon mysteerejä, jotka ovat vuosien varrella ilmestyneet Tiskin alta- ja Sarjari-lehdessä. Mukana on myös Koiran unta-sarjakuvanäyttelyssä esillä olleita sarjakuvia sekä ennen julkaisemattomia tarinoita.
Juho Sihvonen (s.1989) on savonlinnalainen sarjakuvataiteilija.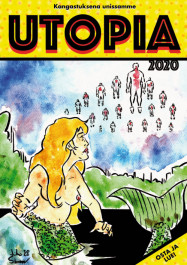 Janne Luokkanen & Juho Sihvonen: Utopia – Kangastuksena unissamme (ENNAKKOTILAUS)
ENNAKKOTILAUS. LEHTI ILMESTYY 5.9.2020.
Utopia pitää sisällään Janne Luokkasen ja Juho Sihvosen sarjakuvanovelleja.
Vahvasti pulp- ja kioskilehtien perinteitä kunnioittavissa tarinoissa liikutaan niin kaukaisimmassa avaruudessa kuin miekan ja magian hengessäkin.
Lehti kuin suoraan mummolan vintiltä.
ULKOMAISET UUTUUDET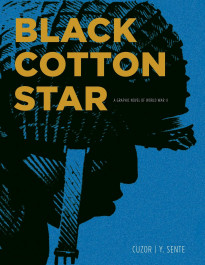 Yves Sente & Steve Cuzor: Black Cotton Star
A Revolutionary War-era secret sends three soldiers on an epic quest across 1940s Europe to recover a piece of American history.
Philadelphia, 1776: George Washington asks Betsy Ross to design the first flag of the future United States of America.
Her housemaid, Angela Brown, adds to it a secret tribute to the black community: a black cotton star that she slips under one of the white ones.
Dover, 1944: A soldier named Lincoln receives a letter from his sister back home that reveals Angela Brown's memoirs, and wonders if the star that she mentions truly exists. His superiors seem to think so.
In light of this revelation, Lincoln and two other African-American soldiers set out on a dangerous mission, ranging from liberated Paris to the snow-covered Ardennes, seeking answers–and the ultimate prize.
Black Cotton Star is a magnificent war drama, unfolding a fictional tale of struggle, resilience, and sacrifice with themes that resonate deeply in a divided modern-day America.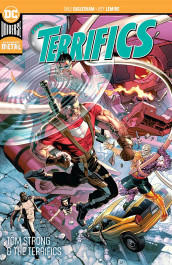 The Terrifics 2 – Tom Strong and the Terrifics
In Millennium City, the Terrifics are horrified as they find Tom Strong's lab destroyed and his loyal A.I. aide Pneuman shattered into pieces.
To make matters worse, a mystical cosmic tree transports the team to the other end of the universe!
Collects THE TERRIFICS #7-14.
Writer: Jeff Lemire
Artists: Dale Eaglesham, Viktor Bogdanovic, Joe Bennett, José Luis, Jonathan Glapion, Jordi Tarragona, Dexter Vines, Scott Hanna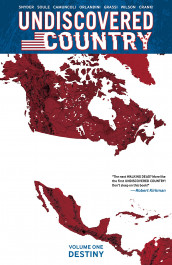 Scott Snyder & Charles Soule: Undiscovered Country 1 – Destiny
Journey into an unknown region that was once the United States of America—a land that's become shrouded in mystery and literally walled off from the rest of the world for well over a century.
Two small expeditions enter the former US simultaneously—one from the east, one from the west—and travel inward, each seeking their own form of truth as they struggle to survive in this strange and deadly lost continent!
Collects UNDISCOVERED COUNTRY #1-6.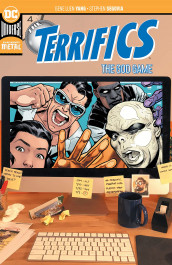 The Terrifics 3 – The God Game
Simon Stagg strikes at the team with virtual dangers inspired by the twelve plagues of Egypt!
Plus, it's Terrific tales times three as Plastic Man, Sapphire and Java each get their turn in the spotlight.
Collects from The Terrifics #15-18 and Annual #1.
Writers: Gene Luen Yang, Mark Russell, James Asmus
Artists: Stephen Segovia, Joe Bennett, evan "Doc" Shaner, José Luis, Dexter Vines, Ray McCarthy, Matt Santorelli, Scott Hanna, Richard Friend, Jordi Tarragona.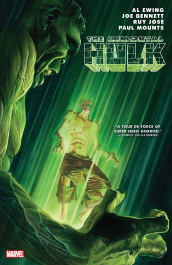 Al Ewing & Joe Bennett: Immortal Hulk 2
The Green Door is completely open and Hell has ascended in New Mexico.
Now the ruler of Hell has come to collect.
It whispers through many mouths.
It destroys with many hands.
Its only weapon is hate.
It wears human souls like masks to work its will.
But in the lowest hell, underneath all others, all the masks come off – and The One Below All is finally revealed!
Bruce Banner belongs to him. But the Hulk…not even Hell is strong enough to stop his horrific anger.
In another life Rick Jones was the Hulk's best friend.
He was there on the fateful day the Hulk was born. When the Hulk was a mindless brute, Rick was the only one who believed in him. But now Rick is dead and his body has been exhumed and stolen!
And the Immortal Hulk wants to know why. To find the answers he seeks, Bruce Banner will have to face roaming gamma experiments and a ruthless assassin out for his blood. And when the Immortal Hulk is depowered it may be time for the return of Joe Fix-It! The fan-favorite run that's redefining Hulk mythos gets even more intense!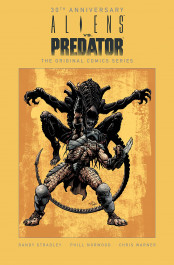 Aliens vs. Predator – The Original Comics Series 30th Anniversary
Throughout history, the screen's mightiest monsters have clashed: in the 1940s it was Frankenstein Meets the Wolfman, in the '60s it was King Kong vs. Godzilla, and in the '90s it was Aliens vs. Predator!
Fourteen years before the Aliens and the Predators met on film, they collided in the pages of a comic book.
Now, on the thirtieth anniversary of that battle, the original comics stories are collected in one massive volume!
This collection celebrates that first comics series, and its direct sequel AVP: War (which first appeared in the pages of the promotional magazine Dark Horse Insider).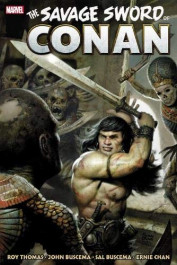 Savage Sword of Conan – The Original Marvel Years Omnibus 3
Writer Roy Thomas and Conan artist supreme John Buscema are joined by a host of top-tier visual talents – Frank Brunner, Gene Colan, Sal Buscema, Ernie Chan and Carmine Infantino – to tell Conan's most savage tales.
This volume's stories range from the young Cimmerian's exploits as a mercenary to his latter days as king of Aquilonia in the iconic "Scarlet Citadel."
Anchoring it is Thomas and Buscema's 160-page adaptation of Conan the Buccaneer. It's a high-seas masterpiece that entangles Conan, a vile pirate and a beautiful princess with the forces of Thoth-Amon.
Also featuring pinups galore, an exhaustive dictionary of Hyborian-era names and places and the stunningly painted, full-color masterpiece "The Trail of the Bloodstained God."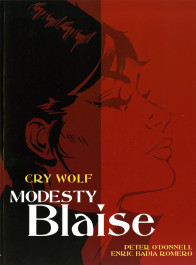 Peter O'Donnell & Enric Badia Romero: Modesty Blaise – Cry Wolf
Modesty Blaise and Willie Garvin, her partner, are lured into a faked kidnapping plot – but when a real kidnapper strikes, all hell breaks loose in 'Cry Wolf'.
Also including 'Take Me To Your Leader' and 'Highland Witch', this collection features an introduction by the band Sparks, and story introductions by Peter O'Donnell.
.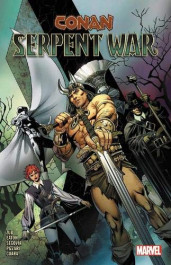 Jim Zub: Conan – Serpent War
A Conan event for the ages!
The man named James Allison will die – and soon.
But it's not his first death.
James has lived many lives, in many places – lives he can recall in vivid detail.
But when an Elder God called the Wyrm reaches across time to contact him, an era-spanning quest begins!
The serpent god Set plans to usher in an eternity of darkness, and only the chosen warriors across time and space have a hope of stopping him: Conan the Barbarian, Solomon Kane, Dark Agnes…and the man known as Moon Knight!
In an unprecedented comics event, Robert E. Howard's celebrated characters join forces along with one of Marvel's most fascinating heroes, in an all-new saga built on lore from across time itself!
Collecting Conan: Serpent War (2019) #1-4, Supernatural Thrillers (1972) #3.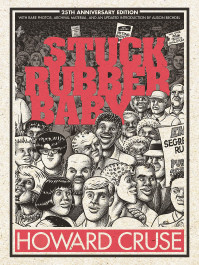 Howard Cruse: Stuck Rubber Baby – 25th Anniversary Edition
Painstakingly researched and exquisitely illustrated, Stuck Rubber Baby is a groundbreaking graphic novel that draws on Howard Cruse's experience coming of age and coming out in 1960s Birmingham, Alabama.
This 25th anniversary edition brings this rich and moving tale of identity and resistance is back in print―complete with an updated introduction from Alison Bechdel, rare photographs, and unpublished archival material that give a thorough, behind-the-scenes look at this graphic novel masterpiece.
As a young gay man leading a closeted life in the 1960s American South, Toland Polk tries his best to keep a low profile.
He's aware of the racial injustice all around him―the segregationist politicians, the corrupt cops, the violent Klan members―but he feels powerless to make a difference. That all changes when he crosses paths with an impassioned coed named Ginger Raines.
Ginger introduces him to a lively and diverse group of civil rights activists, folk singers, and night club performers―men and women who live authentically despite the conformist values of their hometown. Emboldened by this new community, Toland joins the local protests and even finds the courage to venture into a gay bar.
No longer content to stay on the sidelines, Toland joins his friends as they fight against bigotry. But in Clayfield, Alabama, that can be dangerous―even deadly.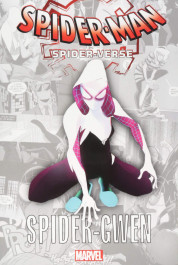 Jason Latour & Robbi Rodriguez: Spider-Man: Spider-Verse – Spider-Gwen
What if Gwen Stacy were bitten by the radioactive spider, not Peter Parker?
Find out on Earth-65! There, Gwen is the spectacularly misunderstood Spider-Woman – and she's wanted for Peter's death!
And that's bad news, especially since Gwen's dad is a cop!
When a Lizard-like menace runs amok, it brings back painful memories for Gwen – but will Captain America's mighty shield inflict new ones?
Web-slinging doesn't leave much time for Gwen to play drums with her band, the Mary Janes – but on Halloween, they'll share a night to remember, courtesy of Mysterio!
Then, switch genres from horror to romance when Miles "Spider-Man" Morales swings by for an interdimensional team-up!
Plus, flashback to an early Spider-Gwen encounter…with She-Hulk?!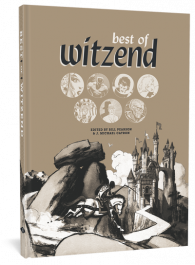 Best of witzend
In the mid-'60s, fed up with the formulaic restrictions, censorious nature, and onerous denial of creator's rights in mainstream comics, cartoonist Wallace Wood boldy decided to launch his own magazine — witzend.
Witzend soon became an essential outlet of unfettered artistic freedom for Wood and his fellow cartoonists, including such comics luminaries as Frank Frazetta, Al Williamson, Gray Morrow, Reed Crandall, Steve Ditko, Art Spiegelman, Vaughn Bodé, Alex Toth, Howard Chaykin, and Bernie Wrightson.
Now Fantagraphics presents Best of witzend, a selection of the greatest comics and illustration from the 13-issue run of witzend collected into a single handsome volume, curated by Wood's longtime assistant and successor as witzend editor and publisher, Bill Pearson.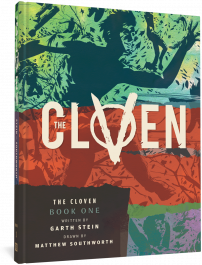 Garth Stein & Matthew Southworth: The Cloven Book One
Sometimes, the only way we can face reality is by pretending it isn't real.
The Cloven Book One stars James Tucker, the most successful genetically modified human organism ever created.
Conceived in a privately financed, top-secret laboratory on Washington state's Vashon Island, Tucker is a cross between a human and a goat — a Cloven.
Known to his friends as "Tuck," all he wants is to live a normal life as a university student; everything is going fine, until he shows a girl his hooves…
Moody and mysterious and atmospheric as a fever dream, The Cloven Book One follows Tuck's breakneck journey across the Pacific Northwest as he searches for a place to belong. Book One of a dynamic, atmospheric, and wryly funny graphic novel trilogy by two bestselling and critically acclaimed storytellers.
The Cloven Book One features a special full-color four page fold-out spread.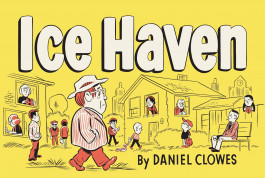 Daniel Clowes: Ice Haven
At long last, the paperback version of Daniel Clowes's brilliant graphic novel, hailed by Time as "another of his hilariously slightly off-center worlds that have a vague sense of dread about them. Kind of like where you live."
Welcome to Ice Haven!
"It's not as cold here as it sounds," declares Random Wilder, our reluctant guide to this sleepy Midwestern town.
He's also its would-be poet laureate. Would-be, that is, were it not for the "florid banalities" of his archrival, Ida Wentz, published ad nauseam in the Ice Haven Daily Progress.
Among Wilder's other fellow Ice Havians are the love-lorn Violet Vanderplazt and Vida Wentz; the adorable interracial moppets Carmichael and Paula; the Blue Bunny, newly sprung from prison and the bitterest rabbit in town; and poor little David Goldberg, missing for more than a week now. . . .
The lives of the men and women of Ice Haven are woven into a multilayered tale that, while it owes a debt to Our Town, is ultimately based on and inspired by . . . Leopold and Loeb. No kidding.
Only Daniel Clowes could do it and, luckily for us, he has.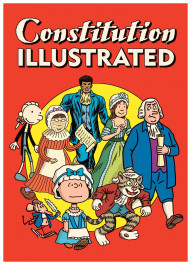 R. Sikoryak: Constitution Illustrated
The master of the visual mash-up returns with his signature idiosyncratic take on the Constitution.
R. Sikoryak is the master of the pop culture pastiche.
In Masterpiece Comics, he interpreted classic literature with defining twentieth-century comics.
With Terms and Conditions, he made the unreadable contract that everyone signs, and no one reads, readable.
He employs his magic yet again to investigate the very framework of the country with Constitution Illustrated.
By visually interpreting the complete text of the supreme law of the land with more than a century of American pop culture icons, Sikoryak distills the very essence of the government legalese from the abstract to the tangible, the historical to the contemporary.
Among Sikoryak's spot-on unions of government articles and amendments with famous comic-book characters: the Eighteenth Amendment that instituted prohibition is articulated with Homer Simpson running from Chief Wiggum; the Fourteenth Amendment that solidifies citizenship to all people born and naturalized in the United States is personified by Ms. Marvel; and, of course, the Nineteenth Amendment offering women the right to vote is a glorious depiction of Wonder Woman breaking free from her chains.
American artists from George Herriman ( Krazy Kat) and Charles Schulz ( Peanuts) to Raina Telgemeier ( Sisters) and Alison Bechdel ( Dykes to Watch Out For) are homaged, with their characters reimagined in historical costumes and situations.
We the People has never been more apt.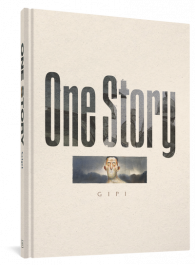 Gipi: One Story
Dual narratives by the acclaimed Italian cartoonist poetically describe how choices our ancestors made dramatically affect generations to come.
One Story is actually made up of two intricately entangled tales.
Silvano Landi is a successful writer, who, at the age of 50, sees his family leaving him and his life harshly falling apart.
Landi's great-grandfather, Mauro, is an anxious soldier being fed to the maw of carnage in the First World War.
Alternating between past and present, a psyche ward and the bloody trenches, and told through revealing repetition and complex clues — a lone gas station, an apathetic baroness, found love letters — One Story documents the origins of pain that serve as the roots of a twisted family tree and allows the reader to trace the branches.
In One Story, the worldwide-award-winning cartoonist Gipi has created his most ambitious and lyrical work yet. Shifting from scratchy black-and-white to lush watercolors (sometimes on the same page), the Italian master intertwines styles and narratives to document the pain, passion, and cruelty passed down from one generation to the next and details the fragile tightrope mankind must traverse, yesterday just as today, to retain hope.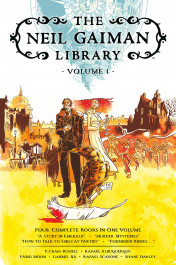 Neil Gaiman: The Neil Gaiman Library 1
A deluxe oversized collection of comic stories from celebrated and award-winning writer Neil Gaiman, in conjunction with some of comics' most acclaimed creators.
In these four essential Gaiman tales:
A familiar detective finds himself at the heart of a Lovecraftian nightmare on Baker Street…
A strange man delves into the heartbreaking mystery of a divine murder in paradise…
Teenage boys find that approaching girls can lead to more danger than romance…
A verbose gothic writer finds his true calling amidst family duels and drudgery.
Collects the full graphic novels A Study in Emerald, Murder Mysteries, How to Talk to Girls at Parties, and Forbidden Brides of the Faceless Slaves in the Secret House of the Night of Dread Desire in a single deluxe hardcover volume, along with bonus material from each book.
Adaptations: Rafael Albuquerque and Rafael Scavone, P. Craig Russell, Fábio Moon and Gabriel Bá, Shane Oakley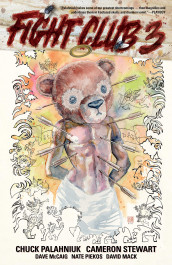 Chuck Palahniuk & Cameron Stewart: Fight Club 3
A new movement has replaced Project Mayhem, and even Tyler Durden doesn't know how to play by these rules.
Marla Singer is about to deliver her second child, but the daddy isn't her husband–it's Tyler, who's very invested in his heir, and the world he'll inherit, as Die Off Industries plots to fine-tune mankind.
Bestselling novelist Chuck Palahniuk is back with his greatest creation, the sequel to the book that spent six months on the 2016 New York Times bestseller list.
Teaming once again with award-winning artists Cameron Stewart and David Mack, Palahniuk leads a full frontal assault of the culture, from online dating to weaponized STDs, as a strange picture frame opens a road to paradise. 2019's bestselling twelve-issue series is collected in one massive hardcover.
Get in touch with your ugly side.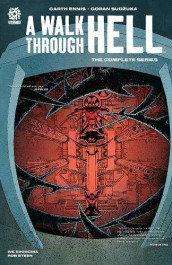 Garth Ennis & Göran Sudžuka: A Walk Through Hell – The Complete Series
So these two FBI agents walk into a warehouse…
Special Agents Shaw and McGregor handle the routine cases nowadays, which is just the way Shaw likes it.
She's pushing 40, a borderline burnout, the ghastly memories of her last investigation still clinging like shadows.
McGregor is younger, more dedicated, hanging onto some measure of idealism whatever the world might throw at him.
Shaw and McGregor conduct the most crucial interrogation of their FBI careers amongst a tale of unimaginable, unequaled depravity that may provide the clues the two agents need to make sense of their grim surroundings.
A new kind of horror story for modern America, written by Garth Ennis ('Preacher', 'The Boys', 'Crossed') and drawn by Goran Sudzuka ('Y: The Last Man', 'Hellblazer') Collects all 12 issues of the hit series into one immensely satisfying hardcover.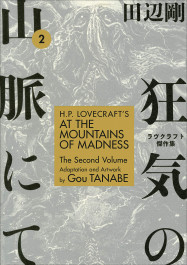 Gou Tanabe: H.P. Lovecraft's At the Mountains of Madness 2
Dyer and Danforth from the Miskatonic University research team take their small plane through the unknown Antarctic mountain range–and land to explore the vast, cyclopean alien city that lies beyond it.
Here at last they will discover the hideous secret of all life on Earth…but can they escape these uttermost vaults at the bottom of the world, and keep sanity enough to warn mankind…?
At the Mountains of Madness is a journey into the core of Lovecraft's mythos–the deep caverns and even deeper time of the inhospitable continent where the secret history of our planet is preserved–amidst the ruins of its first civilization, built by the alien Elder Things with the help of their bioengineered monstrosities, the shoggoths.
Since it was first published in Astounding Stories during the classic pulp era, At the Mountains of Madness has influenced both horror and science fiction worldwide!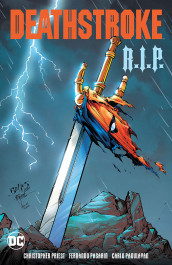 Christopher Priest: Deathstroke R.I.P.
It's the conclusion of Christopher Priest's acclaimed Deathstroke run – and it starts with Slade Wilson's murder!
In the wake of his father's apparent demise, Jericho accepts Lex Luthor's offer of power, leading to all-out sibling war between Jericho and Rose Wilson!
When Slade wakes, he seeks to take that power for his own, leading to a confrontation between father and son!
Is there any humanity left in Jericho?
And can Deathstroke defeat his ultimate enemy – himself?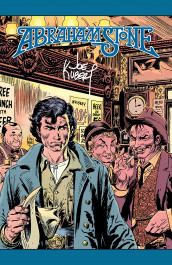 Joe Kubert: Abraham Stone
Western noir from legendary comic book creator Joe Kubert!
After the murder of his family and being left for dead by robber barons, Abraham Stone travels to New York, California, and Mexico in search of a fresh start in life.
In his travels, he gets involved in the criminal underworld, the movie business, and even becomes an ally of Pancho Villa.
.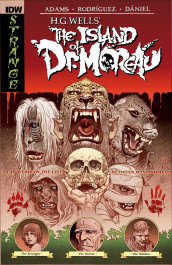 Ted Adams & Gabriel Rodriguez: H.G. Wells' the Island of Doctor Moreau
As relevant today as when Wells wrote it in 1896, this graphic novel adaptation addresses the question all scientists should ask themselves: "Just because we can do something, does that mean we should?"
Diablo House writer/co-creator Ted Adams joins Locke & Key artist/co-creator Gabriel Rodriguez to present an all-new version of H.G. Wells' classic science fiction novel.
This bold adaptation gives us a new protagonist in the form of Ellen Prendick, whose point of view shines a new light upon the horrific events on the cursed island, providing unique insights into one of the world's favorite stories.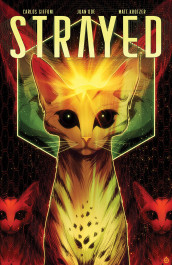 Carlos Giffoni & Juan Doe: Strayed
A cat will astral project and attempt saving humanity from its biggest threat, the all-powerful military industrial complex colonizing the galaxy.
In the far future, a military-industrial complex reigns over all humanity and actively destroys distant alien worlds.
The galaxy's only hope can be found through an unlikely pair: an astral-projecting cat named Lou and his loving owner Kiara.
Trading nine lives for the well-being of billions, their revolt is a battle for love, friendship, compassion, and the soul of humanity.
Writer Carlos Giffoni makes his comics debut alongside veteran comics artist Juan Doe with a sci-fi adventure powered by feline ferocity.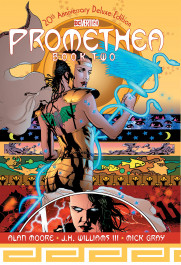 Alan Moore & J.H. III Williams: Promethea – 20th Anniversary Deluxe Edition Book 2
Alan Moore and J.H. Williams III's multiple Eisner Award-winning masterpiece, Promethea, is collected in oversize, deluxe hardcover format for the first time ever.
Sophie Bangs has just come to grips with her alter ego, the fabled warrior named Promethea, when she decides to join Barbara Shelley on her journey through the Tree of Life.
But will leaving Stacia and Grace working together to protect New York prove to be a mistake?
The tour-de-force explanation of magic and mysticism is collected within.
From one of the most acclaimed writers in all of comic book history, Alan Moore, and the one-of-a-kind, award-winning artist J.H. Williams III comes Promethea.
This second of three Anniversary Deluxe Edition hardcovers collects Promethea #13-23 of the mystical series plus an extensive art gallery.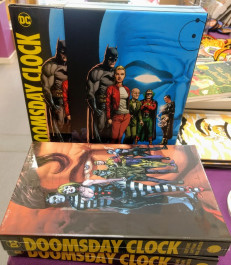 Geoff Johns & Gary Frank: Doomsday Clock 2 WITH SLIPCASE
MUKANA SLIPCASE, JOHON SOPIVAT KIRJAT 1 JA 2.
The fate of the DC Universe is decided in a confrontation between Superman and Dr. Manhattan in this concluding hardcover collecting Doomsday Clock #7-12!
With the Earth teetering on the brink of an international super-war, Black Adam and his followers make their move!
And while our heroes are busy elsewhere, Dr. Manhattan has set his endgame into motion.
The Doomsday Clock continues to tick toward midnight with the fate of the Multiverse hanging in the balance.
Doomsday Clock Part 2 ships in a free slipcase with enough space for Doomsday Clock Part 1!
LEHDET JA KIRJAT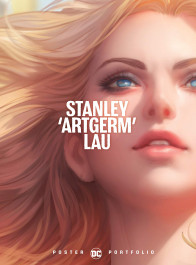 DC Poster Portfolio – Stanley 'Artgerm' Lau
As the first book in an all-new DC series, DC Poster Portfolio: Stanley "Artgerm" Lau showcases art of one of most revered artists of our time.
DC Comics presents the artwork of illustrator Stanley "Artgerm" Lau, featuring 20 of his most stunning pieces starring some of the greatest superheroes and super-villains in comics history.
Featuring favorites from Wonder Woman to Supergirl and Harley Quinn, the art collected in this poster book showcase is perfect for framing and display.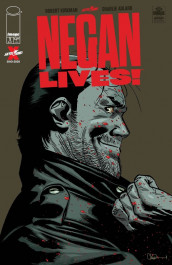 Robert Kirkman & Charlie Adlard: Negan Lives!
Spurned by a slowly rebuilding society, Negan lives a life of desperate isolation… or does he?
In the tradition of Here's Negan, this all-new story in Negan Lives #1 gives readers a glimpse into what has happened to one The Walking Dead's most popular characters in the time since his last appearance in The Walking Dead #174.
.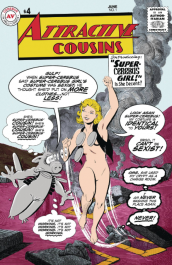 Dave Sim & Gustave Doré: Attractive Cousins #1
So you didn't know that Super-Cerebus had a super-attractive cousin, Super-Cerebus Girl?
That's probably because this is her first appearance!
Which triggers Jingles' recollection of the only time he ever read a mint condition comic book: Jimmy Olsen No. 52, featuring "Jimmy Olsen, Wolfman" and an open-and-shut case of the "Dogist Societal Entrapment Syndrome" that's sweeping the globe!
Read all about it in exclusive excerpts from Jingles: My Struggle.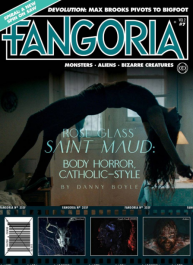 Fangoria Vol. 2 #7
Fangoria is a quarterly magazine covering the horror film genre since 1979.
Fangoria relaunched in October 2018 as a quarterly collectible with in-depth interview with filmmakers, as well as retrospectives and columns by those in the horror film business.