Vuoden 2017 Will Eisner Comic Industry Award-palkintoehdokkaat on julkistettu.
Koko listan löydätte täältä, mutta tässä poimintoja listalta: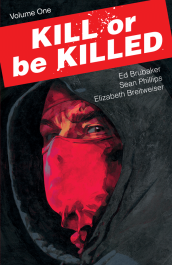 Ed Brubaker & Sean Phillips: Kill or Be Killed 1
The darkly twisted story of a young man forced to kill bad people, and how he struggles to keep his secret as it slowly begins to ruin his life and the lives of his friends and loved ones.
Both a thriller and a deconstruction of vigilantism, KILL OR BE KILLED is unlike anything this award-winning team has done before.
.
EHDOKKUUDET:
– Best Continuing Series
– Best Writer
– Best Cover Artist
– Best Coloring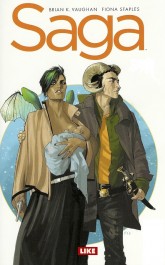 Brian K. Vaughan & Fiona Staples: Saga
Saga on tarina Alanasta ja Markosta, kahdesta aivan erilaisen rodun edustajasta, jotka rakastuvat sodan keskellä, saavat lapsen, ja joutuvan sen jälkeen pakenemaan henkensä kaupalla molempien kansojen vihaa.
Peräänsä he saavat niin kylmäverisiä palkkatappajia kuin TV-päisiä robottikuninkaallisia.
Saga kertoo eeppisen tieteisseikkailun kautta tarinan rakkaudesta, perheen perustamisesta, politiikasta sekä tietenkin kissoista, joille on turha yrittää valehdella.
EHDOKKUUDET:
– Best Continuing Series
– Best Writer
– Best Cover Artist
– Best Coloring
Marjorie Liu & Sana Takeda: Monstress 1 – Awakening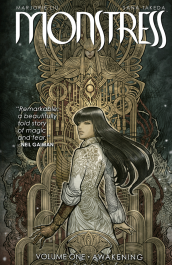 Set in an alternate matriarchal 1900's Asia, in a richly imagined world of art deco-inflected steampunk, MONSTRESS tells the story of a teenage girl who is struggling to survive the trauma of war, and who shares a mysterious psychic link with a monster of tremendous power, a connection that will transform them both.
Entertainment Weekly praised MONSTRESS as "one of Image Comics' most imaginative and daring new series" and dubbed it the "Best New Original Series" in their year-end "Best Comics of 2015" list.
EHDOKKUUDET:
– Best Publication for Teens
– Best Painter
– Best Cover Artist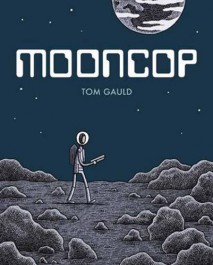 Tom Gauld: Mooncop
The lunar colony is slowly winding down, like a small town circumvented by a new super highway.
As our hero, the Mooncop, makes his daily rounds, his beat grows ever smaller, the population dwindles.
A young girl runs away, a dog breaks off his leash, an automaton wanders off from the Museum of the Moon.
Mooncop is equal parts funny and melancholy. capturing essential truths about humanity and making this a story of the past, present, and future, all in one.
Like his Guardian and New Scientist strips, as well as his previous graphic novel, Goliath, Mooncop is told with Tom Gauld's distinctive, matter-of-fact storytelling and dry humor ― an approach that has earned him fans around the world.
EHDOKKUUDET:
– Best Graphic Album–New
– Best Writer/Artist
– Best Lettering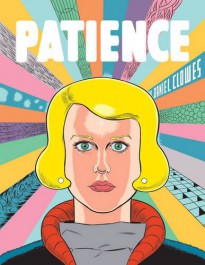 Daniel Clowes: Patience
Patience is a psychedelic science-fiction love story, veering with uncanny precision from violent destruction to deeply personal tenderness in a way that is both quintessentially Clowesian and utterly unique in the author s body of work.
This 180-page, full-color original graphic novel affords Clowes the opportunity to draw some of the most exuberant and breathtaking pages of his life, and to tell his most suspenseful, surprising and affecting story yet.
EHDOKKUUDET:
– Best Graphic Album–New
– Best Lettering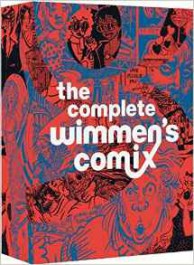 The Complete Wimmen's Comix
In the late 60s, underground comix changed the way comics readers saw the medium but there was an important pronoun missing from the revolution.
In 1972, ten women cartoonists got together in San Francisco to rectify the situation and produce the first and longest-lasting all-woman comics anthology, Wimmen's Comix.
Within two years the Wimmen's Comix Collective had introduced cartoonists like Roberta Gregory and Melinda Gebbie to the comics-reading public, and would go on to publish some of the most talented women cartoonists in America: Carol Tyler, Mary Fleener, Dori Seda, Phoebe Gloeckner, and many others. In its twenty year run, the women of Wimmen's tackled subjects the guys wouldn't touch with a ten-foot pole: abortion, menstruation, masturbation, castration, lesbians, witches, murderesses, and feminists.
Most issues of Wimmen's Comix have been long out of print, so it s about time these pioneering cartoonists work received their due.
Presented as a gorgeous two-volume slipcased set, The Complete Wimmen's Comix includes the ground-breaking 1970 one-shot, It Ain't Me, Babe, the very first all-woman comic book ever published.
Edited with an introduction by Trina Robbins.
EHDOKKUUDET:
– Best Archival Collection–Comic Books
– Best Publication Design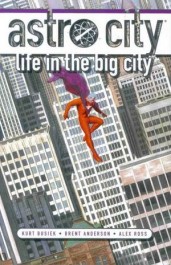 Kurt Busiek & Brent Anderson: Astro City – Life in the Big City
Welcome to Astro City, a shining city on a hill where super heroes patrol the skies.
Each chapter in this collection is a standalone story, highlighting different aspects or characters in the Astro City world.
The city's leading super hero tries to be everywhere at once, and berates himself for every wasted second as he longs for just a moment of his own.
A smalltime hood learns a hero's secret identity, and tries to figure out how to profit from the knowledge.
A beat reporter gets some advice from his editor on his first day on the job.
A young woman tries to balance the demands of her family with her own hopes and desires.
Despite the fantastic settings, the characters in these slice-of-life stories feel like real people, and that gives the stories real power.
EHDOKKUUDET:
– Best Continuing Series
– Best Writer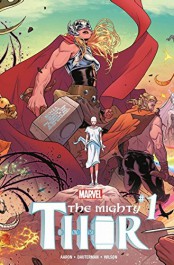 Jason Aaron: Mighty Thor 1 – Thunder in Her Veins
When Dr. Jane Foster lifts the mystic hammer Mjolnir, she is transformed into the Goddess of Thunder, the Mighty Thor!
Her enemies are many, as Asgard descends further into chaos and unrest threatens to spread throughout the Ten Realms. Yet her greatest battle is against a far more personal foe: the cancer that is killing her mortal form.
When Loki steps back into Thor's life, will it ease her troubles or only add to her pain?
It's time to find out whether the next chapter in the twisting tale of the Trickster will be one of good or evil! There's no such question about Malekith, though, as he and his Dark Council continue to fan the flames of a looming War of Realms!
EHDOKKUUDET:
– Best Continuing Series
– Best Coloring
Brian K. Vaughan & Cliff Chiang: Paper Girls 1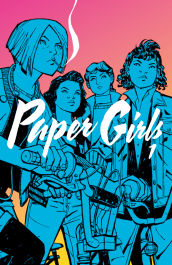 From Brian K. Vaughan, #1 New York Times bestselling writer of SAGA, and Cliff Chiang, legendary artist of WONDER WOMAN, comes the first volume of an all-new ongoing adventure.
In the early hours after Halloween of 1988, four 12-year-old newspaper delivery girls uncover the most important story of all time.
Suburban drama and otherworldly mysteries collide in this smash-hit series about nostalgia, first jobs, and the last days of childhood.
EHDOKKUUDET:
– Best Continuing Series
– Best Writer
– Best Coloring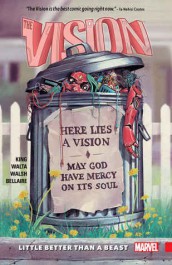 Tom King & Michael Walsh: The Vision 2 – Little Better Than a Beast
Once upon a time a robot and a witch fell in love.
What followed was a tale of the dead and the dying, of the hopeful and the lost, of the wronged and the avenged.
And in the end, after both had fallen, the witch and the robot rose from their dirt and eyed each other across a field of blood and bone.
Forty-five years in the making, this is the story of Scarlet Witch and the Vision.
Before family, there was love.
And war.
EHDOKKUUDET:
– Best Limited Series
– Best Cover Artist (for multiple covers)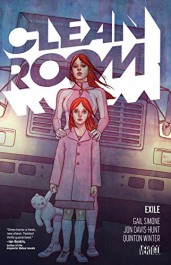 Gail Simone & Jon Davis-Hunt: Clean Room 2 – Exile
Astrid Mueller is a world-famous horror novelist, a publicly reviled huckster and the all-powerful leader of a secretive cult whose tentacles reach into every sphere of American life.
She's also humanity's last hope.
You see, her organization's apocalyptic beliefs are neither fraud nor fiction. Ever since she was a child, Astrid has been able to see the extradimensional entities preying on our unsuspecting world, and she's used every ounce of her fame and fortune to stop them.
But what if it's not enough?
When a shocking attack takes the seemingly indestructible Astrid down, it's up to reporter Chloe Pierce and Mueller's inner circle to root out the conspirators who are plotting against her and the entire human race.
Because behind closed doors—and underneath the skin—unimaginable evil is preparing its ultimate assault, and not even Astrid's inner sanctum, the Clean Room, can keep them out forever.
EHDOKKUUDET:
– Best New Series
– Best Lettering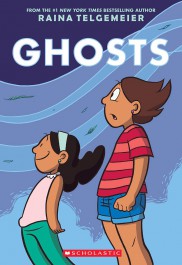 Raina Telgemeier: Ghosts
Catrina and her family are moving to the coast of Northern California because her little sister, Maya, is sick.
Cat isn't happy about leaving her friends for Bahía de la Luna, but Maya has cystic fibrosis and will benefit from the cool, salty air that blows in from the sea.
As the girls explore their new home, a neighbor lets them in on a secret: There are ghosts in Bahía de la Luna.
Maya is determined to meet one, but Cat wants nothing to do with them. As the time of year when ghosts reunite with their loved ones approaches, Cat must figure out how to put aside her fears for her sister's sake — and her own.
EHDOKKUUDET:
– Best Publication for Kids (ages 9-12)
Ryan North & Erica Henderson: The Unbeatable Squirrel Girl 3 – Squirrel, You Really Got Me Now
New series, New Avenger!
With her unique combination of wit, empathy and squirrel powers, computer science student Doreen Green – aka the unbeatable Squirrel Girl – is all that stands between the Earth and total destruction.
Well, Doreen plus her friends Tippy-Toe (a squirrel) and Nancy (a regular human with no powers).
So, mainly Squirrel Girl.
Then what hope does the Earth have if she gets hurled back in time to the 1960s and erased from history? At least Nancy will never forget her friend, but what invincible armored Avenger can she call on to help, through the magic of social media?
Decades apart, can they avert doom, or will everything go wrong forever? Howard the Duck hopes not…he has an appointment for a crossover!
EHDOKKUUDET:
– Best Publication for Teens (ages 13-17)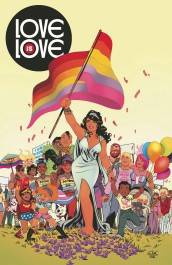 Love Is Love
The comic book industry comes together to honor those killed in Orlando this year.
From IDW Publishing, with assistance from DC Entertainment, this oversize comic contains moving and heartfelt material from some of the greatest talents in comics – – mourning the victims, supporting the survivors, celebrating the LGBTQ community, and examining love in today's world.
.
EHDOKKUUDET:
– Best Anthology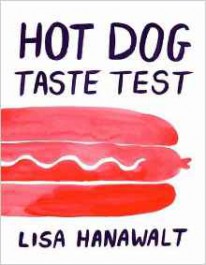 Lisa Hanawalt: Hot Dog Taste Test
The new book from the James Beard Award-winning cartoonist and designer/producer of Netflix s "Bojack Horseman"
"Hot Dog Taste Test" serves up Lisa Hanawalt's devastatingly funny comics, saliva-stimulating art, and deliciously screwball lists as she skewers the pomposities of foodie subculture.
From the James Beard Award-winning cartoonist and production designer/producer of "Bojack Horseman," "Hot Dog Taste Test" dishes out five-star laughs as Hanawalt keenly muses on pop culture, relationships, and the animal in all of us.
EHDOKKUUDET:
– Best Humor Publication
John Lewis & Andrew Aydin & Nate Powell: March – Trilogy Slipcase Edition
Discover the inside story of the Civil Rights Movement through the eyes of one of its most iconic figures, Congressman John Lewis.
March is the award-winning, #1 bestselling graphic novel trilogy recounting his life in the movement, co-written with Andrew Aydin and drawn by Nate Powell. This commemorative set contains all three volumes of March in a beautiful slipcase.
#1 New York Times and Washington Post Bestseller
First graphic novel to receive a Robert F. Kennedy Book Award
Winner of the Eisner Award
A Coretta Scott King Honor Book
One of YALSA's Outstanding Books for the College Bound
One of Reader's Digest's Graphic Novels Every Grown-Up Should Read
EHDOKKUUDET:
– Best Reality-Based Work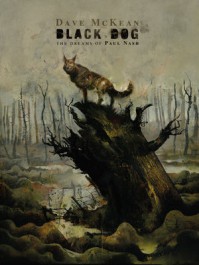 Dave McKean: Black Dog – The Dreams of Paul Nash
Best known for his collaborations with Neil Gaiman, Dave McKean defied expectations with his stunning debut as writer and artist in Cages, winner of multiple awards for Best Graphic Album.
Dark Horse proudly presents a new original graphic novel by the legendary artist based on the life of Paul Nash, a surrealist painter during World War I.
The Dreams of Paul Nash deals with real soldiers' memoirs, and all the stories add up to a moving piece about how war and extreme situations change us and how we deal with the resultant pain—in Nash's case, by turning his landscapes into powerful and fantastical "psychoscapes."
EHDOKKUUDET:
– Best Graphic Album—New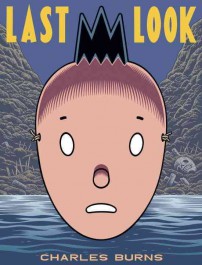 Charles Burns: Last Look
A true graphic milestone: the epic trilogy that began with X'ed Out, continued in The Hive, and concluded in Sugar Skull—now in one volume.
The long strange trip of Doug in all its mind-bending, heartbreaking totality.
The fragments of the past collide with the reality of the present, nightmarish dreams evolve into an even more dreadful reality, and when you finally find out where all of this has been going, and what it means . . . it will make you go right back to the first page and read it all again with new eyes.
Just like Doug.
EHDOKKUUDET:
– Best Graphic Album—Reprint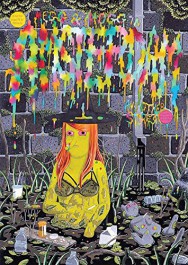 Simon Hanselmann: Megg & Mogg in Amsterdam (and Other Stories)
Megg the witch, Mogg the cat, their friend Owl, and Werewolf Jones struggle unsuccessfully with their depression, drug use, sexuality, poverty, lack of ambition, and their complex feelings about each other.
It's a laff riot!
Megg and Mogg decide to take a trip to Amsterdam for some quality couple time, although the trip gets off to a rocky start when they forget their antidepressants.
They need Owl to come and help them save their relationship. B
ut why does he have a suitcase full of glass dildos? And what will they do when they realize that the housesitting Werewolf Jones has turned their apartment into a f#@k zone?
Megg & Mogg in Amsterdam collects all of Simon Hanselmann's contributions to Vice.com, the Ignatz Award-nominated short story St. Owl's Bay, and other surprises that will add additional color and background for fans of Megahex.
EHDOKKUUDET:
– Best Graphic Album—Reprint