Luettelo:
Kotimaiset uutuudet
Manga-uutuudet
Ennakkotilaukset
Ulkomaiset uutuudet
Lehdet ja kirjat
Alkuun
KOTIMAISET UUTUUDET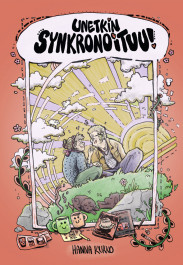 Hanna Kukko: Unetkin synkronoituu!
Kuinka voimakkaita tunteet voivat ollakaan?
Hämmentynyt Hanna menee treffeille söpön ja eksentrisen Aapon kanssa, joka paljastuukin Hannan ihailemaksi taiteilijaksi.
Kohtaaminen johtaa pysäyttämättömään ja elämät sekoittavaan tunnevyöryyn kahden omalaatuisen ihmisen rakastuessa palavasti toisiinsa.
Hanna Kukko (os. Kivimäki, s. 1995) on syntyjään Tampereelta ja sittemmin Amerikan kautta Ouluun kotiutunut sarjakuvantekijä ja taideopettaja.
Hän on koulutukseltaan kuvataiteen kandidaatti (pääaineena sarjakuvataide, Minneapolis College of Art and Design, 2018) ja kasvatustieteen kandidaatti (Oulun yliopisto, 2023).
Omaelämäkerrallinen Unetkin synkronoituu! on hänen esikoisteoksensa.
MANGA-UUTUUDET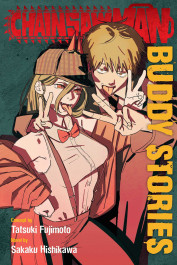 Sakaku Hishikawa: Chainsaw Man – Buddy Stories
Chainsaw Man returns in four prose stories of devil-hunting partners!
Power lives out her favorite anime by becoming a genius detective–or so she wants her "audience" to believe!
Denji is along for the ride as her assistant for an investigation into disappearances at a mountain hotel.
Other stories center on Quanxi and Kishibe's relationship nine years after they met, Himeno and Aki's first assignment together, and Denji, Power, and Aki's dream trip to Enoshima.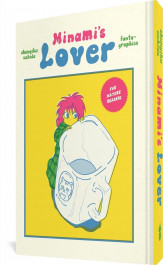 Shungiku Uchida: Minami's Lover
Originally appearing in the underground/alternative manga magazine Garo in the 1980s and adapted for television several times, the Japanese pop culture sensation Minami's Lover is the story of two high schoolers' romantic relationship when one of them shrinks down to six inches tall.
Everyone thinks Chiyomi has disappeared, and suspicion naturally falls on Minami, identified as her boyfriend in her diary.
But after inexplicably finding herself in such a state, Chiyomi moves in with him.
As depicted in Uchida's clean, loose line and Zip-a-Tone textures, the two soon adapt to the unusual circumstances, devising ways for Chiyomi to use the toilet, brush her teeth and hair, attend classes, and more.
After some silly sequences of trial and error, they even figure out a sex life.
But in addition to learning how to navigate logistics, jealousy, and the cat, they're also growing up (if not taller).
Uchida uses the conceit of a teen couple literally learning how to take care of one another to examine gender dynamics and intimacy.
ENNAKKOTILAUKSET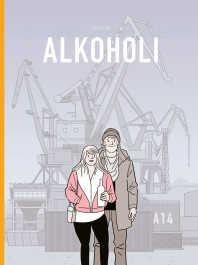 Mika Lietzén: Alkoholi (ENNAKKOTILAUS)
ENNAKKOTILAUS.
ARVIOITU ILMESTYMISPÄIVÄ 10.8.2023.
Koditon pariskunta viettää humalaisia päiviä satamakaupungin kaduilla, kun väkivallanteko syöksee heidät entistä syvemmälle kohtalon kurimukseen.
Alkoholi on surumielinen kertomus riippuvuudesta ja etäisesti elämää muistuttavasta rimpuilusta jossakin sumuisilla syrjäkujilla.
Mika Lietzén (synt. 1974) on turkulainen sarjakuvataiteilija, jonka aiempia teoksia ovat mm. 1986 (2014) ja Taipumaton Tanner (2021).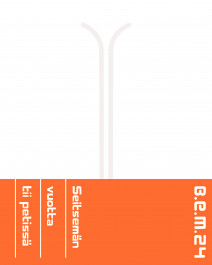 Matti Hagelberg: Seitsemän vuotta tii petissä (ENNAKKOTILAUS)
ENNAKKOTILAUS.
ARVOITU ILMESTYMISPÄIVÄ 10.8.2023.
Titus Tullius Lusus päättää tulla Kristuksen seuraajaksi.
Raisa alkaa salasuhteeseen Timon kanssa.
Äiti katoaa Espanjan lomalla.
Herrasmies tappaa mustan keittiöpiian vahingossa.
Tanssilattia pettää.
Ja pahempaakin.
Matti Hagelbergin novelleja ihmishenkilöiden kohtalonhetkistä.
Matti Hagelberg (synt. 1964) on suomalainen sarjakuvataiteilija, jonka aiempia teoksia ovat Holmenkollen (2000), Kekkonen (2004), Silvia Regina (2010) sekä lähes 1500-sivuinen suurteos Läskimooses (2021), joka valittiin Kirjataiteen vuoden kauneimmaksi kirjaksi. Hagelberg on palkittu myös Puupää-hatulla vuonna 1997 ja Suomi-palkinnolla 2012. Hänen teoksiaan on käännetty useille eri kielille.
ULKOMAISET UUTUUDET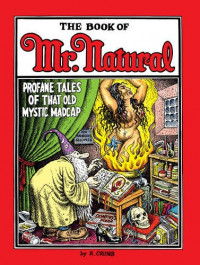 Robert Crumb: The Book of Mr. Natural
Seminal underground comics artist Crumb has gained wider recognition, thanks to an acclaimed documentary about him.
Libraries wanting some representative Crumb in the wake of the movie may be better served by this single volume featuring one of his most famous creations than by the multivolume reprinting of all of his work that Fantagraphics has about half-completed.
The bearded, robed, curmudgeonly guru Mr. Natural hasn't changed much since his 1967 debut.
An ever-serene-but-horny philosopher-for-hire, dispensing enlightenment to an undeserving world–is he a wise, grizzled mystic or a cynical charlatan? A teller of timeless truths or a sixties anachronism?
Wherever he appears, so do his most loyal acolyte, Flakey Foont, and his obsession, the lusty Devil Girl.
The collection constitutes a sheer delight for those who have followed the Natch's exploits over the years, yet it is completely accessible to nonaficionados–at least those undaunted by the raunchiness that is another thing that hasn't changed since the sage's early days.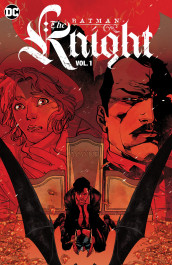 Chip Zdarsky & Carmine Di Giandomenico: Batman – The Knight 1
The origin of Batman and his never-ending fight against crime in Gotham City is modern mythology, but what of the story in between?
Superstar writer Chip Zdarsky (Daredevil) and acclaimed artist Carmine Di Giandomenico (The Flash) will take Bruce Wayne on a fraught journey, making allies and enemies, on his training to become Batman in Batman: The Knight Vol. 1!
How did an angry, damaged young man grow into the most accomplished detective and crime-fighter the world has ever known? How did the Dark Knight…begin?
Bruce Wayne's journey toward becoming the Dark Knight has begun, and he has many hard lessons to learn before his education is complete.
His adventure begins in the City of Lights, Paris, where he'll train with a world-renowned cat burglar and come into contact with a horrifying serial killer stalking the city's wealthy elite…will this "first test" for the young Batman prove deadly?
Batman: The Knight Vol. 1 collects Batman: The Knight #1-10!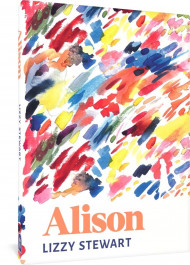 Lizzy Stewart: Alison
This graphic novel chronicles the fictional life story of Alison Porter, whose talent as a painter blossoms in bohemian 1970s London.
Alison tells the story of a young British woman who, in her twenties, seizes upon the opportunity to escape from her quiet life in Dorset to the thrumming art scene of late-1970s London.
But the vehicle for her escape is a charismatic older man whose reputation as an artist and philanderer casts a shadow which will follow Alison for years as she pursues her painting career.
Combining immaculate prose and stunning artwork, Alison is a complex love and coming-of-age story, as well as a meditation on female friendship and empowerment, class and patriarchy, the creative process and the thorny world of fine art.
British illustrator and author Lizzy Stewart crafts a graphic novel that evokes the atmospheric milieu of bohemian London in the late 20th century, while at the same time exploring the more universal struggles of women who must navigate male-dominated spaces.
Told through quietly powerful interpersonal moments rich with meaning and mood, this graphic novel will appeal to fans of Sally Rooney and Leanne Shapton, as well as the great empathic writers Alice Munro, Hilary Mantel, and Tessa Hadley.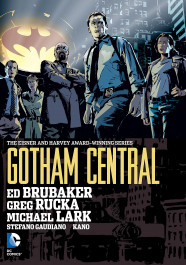 Ed Brubaker & Greg Rucka: Gotham Central Omnibus
Gotham City: a town teeming with corrupt cops, ruthless crime lords, petty thieves … and just a small handful that would oppose them.
Grizzled veteran Harvey Bullock, Captain Maggie Sawyer, Detective Renee Montoya and the GCPD are the law force that stands between order and complete anarchy.
Gotham's Finest work around the clock to not only keep the world's most psychotic criminals off the street… but also cleaning up the mess left behind by Batman's one-man war on crime.
This Eisner Award-winning series follows the detectives of Gotham City's Special Crimes Unit as they navigate against the city's greatest villains–in the shadow of Batman himself. Collects issues #1-40.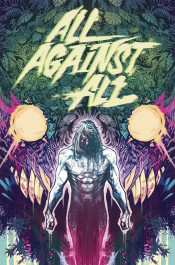 Alex Paknadel & Caspar Wijngaard: All Against All
Writer ALEX PAKNADEL (DC vs. Vampires: All Out War), artist CASPAR WIJNGAARD (Home Sick Pilots), and letterer HASSAN OTSMANE-ELHAOU present a primal vision of humanity gone terribly wrong.
In All Against All, it is the distant future, where a race of disembodied alien conquerors, the Operators, move from world to world, harvesting promising species for their most impressive physical traits.
Their quest for ever-more-effective host bodies leads them to a forgotten research station, where animal specimens from a dead Earth, along with a small human boy named Helpless, have been collected and preserved in a savage artificial jungle environment.
When the Operators descend on the research station in search of an apex predator to harvest, they find more than they bargained for when they learn that Helpless is anything but!
Collects All Against All #1-5.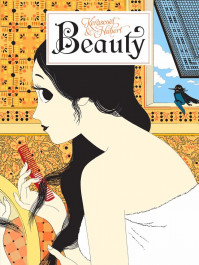 Hubert & Kerascoët: Beauty
Now in paperback!
When the repulsively ugly Coddie unintentionally saves a fairy from a spell, she does not understand the poisonous nature of the wish granted her by the fairy.
The village folk no longer see her as repulsive and stinking of fish–they now perceive her as magnetically beautiful–which does not help her in her village.
A young local lord saves her, but it soon becomes apparent that Coddie's destiny may be far greater than anyone ever imagined.
Caustic and flamboyant, this fairy tale offers grownups an engrossing take on the nature and corrupting power of beauty, in our age of obsession with it.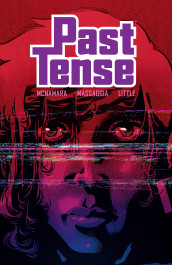 Jason McNamara & Alberto Massaggia: Past Tense
Ashley is a tour guide at PAST TENSE, a company that sends camera drones into the past to view history's most depraved events.
When Ashley discovers Silas Green, an unknown serial killer working in the past, she begins hosting "exclusive" tours of his murders.
The only problem? Silas is still alive in the present.
And when he learns of his newfound infamy, he is inspired to come out of retirement to make Ashley his final victim: Now and forever.
There is no time to hide in this neo-noir thriller from indie comic veterans Jason McNamara ( The Rattler), Alberto Massaggia ( Hotline Miami), and Paul Little ( Bomb Queen).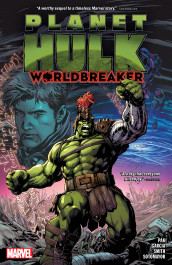 Greg Pak & Manuel Garcia: Planet Hulk – Worldbreaker
Return to Planet Hulk!
A thousand years from now on Planet Sakaar, a high priestess fills a stone starship prison with small, green children – and a young woman with emerald skin searches for the legendary Green Scar to help save her brother from a group of apocalyptic cultists.
But which Hulk will she find?
And after all these centuries, is he truly the Sakaarson, who will save us all – or the Worldbreaker, who will destroy us?
On a world broken again and again by prophecy and catastrophe, the Hulk must find the will to fight again!
A shocking expansion and culmination of the mythos of Sakaar and the heart of the Hulks from original PLANET HULK scribe Greg Pak!
Collecting PLANET HULK: WORLDBREAKER #1-5.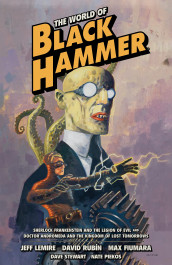 Jeff Lemire: The World of Black Hammer Omnibus 1
An expanded look at the world of Jeff Lemire and Dean Ormston's Eisner Award-winning Black Hammer universe, with two complete series drawn by David Rubín and Max Fiumara.
Sherlock Frankenstein lies at the heart of the mystery of what happened to Black Hammer, Spiral City's greatest hero, and Black Hammer's daughter is determined to uncover his role.
Doctor Andromeda , an aged crime fighter, desperately struggles to reconnect with his estranged son as he takes on personal demons and interstellar battles.
Collects Sherlock Frankenstein & the Legion of Evil and Doctor Andromeda and the Kingdom of Lost Tomorrows in an afforable omnibus format.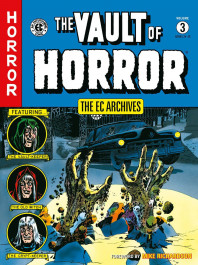 The Vault of Horror 3
From the dark heart of the legendary EC Comics line comes The EC Archives: The Vault of Horror Volume 3 in a value-priced paperback edition!
Presenting twenty-four tales of terror by comics legends Al Feldstein, William Gaines, Johnny Craig, Graham Ingles, Jack Davis, and more, this gruesome grimoire features remastered colors based on Marie Severin's original tones and includes the Al Feldstein/Jack Davis adaptation of the Ray Bradbury story "Let's Play Poison."
Collects The Vault of Horror issues #24-29 with a foreword by Mike Richardson.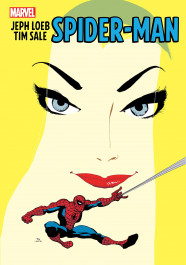 Jeph Loeb & Tim Sale: Spider-Man Gallery Edition
"It's about remembering someone so important to me I was going to spend the rest of my life with her."
What Peter Parker didn't know was that Gwen Stacy would only get to spend the rest of her life with him.
This is the story of how they fell in love – or, more appropriately, how they almost didn't!
To get the girl of his dreams, Peter must run a gauntlet of the Green Goblin, the Rhino, two Vultures and a mysterious man in the shadows controlling it all.
It's one of the most poignant Spidey stories ever told, by the Eisner Award-winning team of Jeph Loeb and Tim Sale (DAREDEVIL: YELLOW, HULK: GRAY, CAPTAIN AMERICA: WHITE)!
Collects Spider-Man: Blue (2002) #1-6.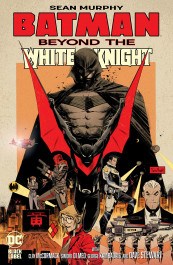 Sean Murphy: Batman – Beyond the White Knight
A lot can change in 10 years, especially in Gotham!
Batman, a.k.a. Bruce Wayne, may be behind bars, but the real criminals are still out there.
Gotham Motors CEO Derek Powers has seized control of the Wayne family's assets and is using them to transform the GTO and the city they've sworn to protect.
Crime is down, but at what cost? A new Batman has emerged in Powers's city, and only Bruce is fully aware of the dangers to come.
It's time to destroy the mantle for good, but he'll need one of his forgotten sons' help to do so.
Enter Jason Todd…the first Robin?!
In this thrilling sequel to the blockbuster comic book hits Batman: White Knight and Batman: Curse of the White Knight, writer/artist Sean Murphy invites the audience to go beyond the Gotham they know to discover an engrossing new take on the city and its heroes.
Welcome to Neo-Gotham and the world of Beyond the White Knight!
This collection includes Batman: Beyond the White Knight #1-8; Batman: White Knight Presents: Red Hood #1-2.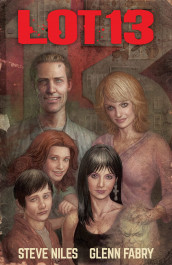 Steve Niles & Glenn Fabry: Lot 13
A family making a cross-country move makes a horrifying discovery in an old apartment complex.
Can they survive the night?
In 1670, in a small colony in Fairfax, Virginia, Robert Wyatt killed his family before taking his own life.
The town elders held a tribunal and found Wyatt and his family guilty of mortal sin and cast their bodies into unholy ground for eternity–or did they?
When a young couple and their three young children move into a mysterious apartment building, they soon begin to see apparitions of the long-dead family of Robert Wyatt.
The secrets of the house–and its dangers–are deepening with every passing hour as the young family struggles to escape the horrors surrounding them.
Collects issues #1-5 of the original DC Comics series in print for the first time by 30 Days of Night's Steve Niles and Preacher's Glenn Fabry.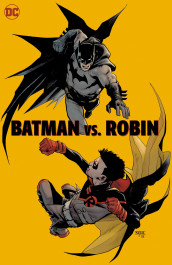 Mark Waid & Mahmud Asrar: Batman vs. Robin
It's Father vs. Son–Batman and Robin will both be pushed to their limits when locked in combat with each other!
Spinning out of the events of Batman/Superman: Worlds Finest and Robin, Damian Wayne unearths dark forces which unleash super-charged magic across the globe.
Batman must battle his son to save the planet and put a stop to the chaos!
.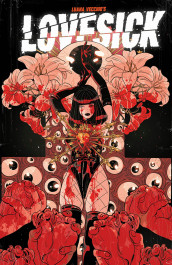 Luana Vecchio: Lovesick
"Nature has a kind of innocent cruelty, while man… Why can't man's cruelty be called innocent?"
In one of the most lurid corners of the dark web, subscribers pay a high price to be maimed, tortured, and killed by the ruthless and irresistible dominatrix, DOMINO.
This is what they call love in the LOVESICK CLUB, but as she faces mounting pressure from a needy audience and emerging threats alike, what is the price that Domino will have to pay for success in this literally cut-throat world?
And what will she have to become to survive?
Luana Vecchio invites you into a digital underworld of blood and neon to explore the limits of consent, love, and idolatry in one of the most erotic and extreme stories in recent years!
Collects LOVESICK #1-7.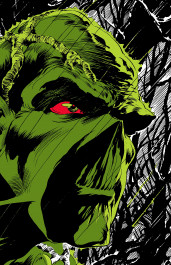 Len Wein & Bernie Wrightson: Absolute Swamp Thing
A Man! A Monster! A Legend!
Lein Wein and Bernie Wrightson's monumental and chilling take on the Guardian of the Green is collected in one giant Absolute Edition!
He has become a modern legend, this mysterious creature of the Louisiana bayou.
Feared as a monster, hailed as a god, by turns wonderfully benevolent and pitiless in his wrath, the Swamp Thing has carved his unique niche in the American Landscape.
Writer Len Wein and legendary horror artist Bernie Wrightson, the original creators of the most complex creature in comics weave a haunting tale of man and monster in one impressive Absolute Edition!
Collects House of Secrets #92 and Swamp Thing #1-13.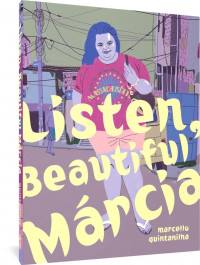 Marcello Quintanilha: Listen, Beautiful Márcia
Márcia is a nurse in a hospital near Rio and lives in a favela with her boyfriend, Aluisio, and her daughter, Jaqueline, whom she had very young with another man.
Jaqueline, a troubled young adult, makes life difficult for her mother and Aluisio and rebelliously hangs out with members of a neighborhood gang, leading to violent altercations between mother and daughter.
The situation degenerates even more when Jaqueline is arrested. Márcia and Aluisio, distraught, realize that Jaqueline is in deeper trouble than they ever thought.
Listen, Beautiful Márciais a fast-paced, flamboyantly colorful new graphic novel by one of the most important Brazilian graphic novelists working today.
Marcello Quintanilha's first English-language graphic novel is a tour de force — a tightly wound drama filled with masterful suspense and a deep love for family and character.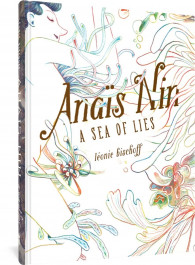 Léonie Bischoff: Anaïs Nin – A Sea of Lies
Anais Nin, the author of works such as Delta of Venus and House of Incest, is the patron saint of taboo-breaking pop culture sexual iconoclasts.
Not only is she an inspiration for contemporary figures such as Madonna, but her oeuvre, which encompasses erotica, autobiography, essays, short fiction, novels, and much more, has been adapted into film ( Henry and June), television ( Little Birds), and other media.
The cartoonist Léonie Bischoff traces the life of the prolific writer in this lushly colored graphic novel.
It begins with Nin struggling to reconcile the man she married (who had artistic aspirations) with the banker she finds herself living with in the Parisian suburbs.
Soon, her obsession with June Miller leads to inspiration.
Nin's life and art, the truth and fiction, are further intertwined as she recounts her many sexual liaisons including those with Henry Miller (whom she and her husband subsidize so he can write the controversial Tropic of Cancer), her psychoanalysts, and even her father.
Although Bischoff's drawing is largely representational, she occasionally depicts Nin's sexual experiences in scenes as surreal as Nin's own written portrayal of them.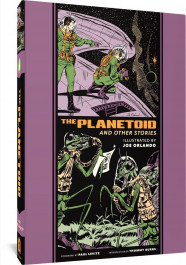 Joe Orlando: The Planetoid and Other Stories
Joe Orlando partnered early with Wallace Wood on a variety of science fiction comics, including several for EC Comics.
But he quickly made a name for himself and struck out on his own, carving out a long and distinguished career in American comics.
Orlando became a mainstay at EC, especially on science fiction, and The Planetoid And Other Stories collects his first two dozen.
All of them, scripted by editor/writer Al Feldstein, serve up classic O. Henry-style shock endings, including a mind-bending time-travel twister in which a man visits the past and (unknowingly) romances his own mother (think about it), a gender-switching look at a future where women are the breadwinners and men are the homemakers, another future where marriages are limited by law to three-year contracts, a good old-fashioned "planets collide" shocker, an animal rights parable, plus lots of rollicking space opera, aliens, and, of course, interplanetary monsters (some of them human).
This volume also includes a complete reproduction of EC's special issue devoted to its own 32-page "illustrated, factual flying saucer report," with art by Orlando, Wallace Wood, George Evans, and Reed Crandall.
Plus, a heartfelt foreword by former DC publisher Paul Levitz, who began his career in comics when Orlando hired him as an assistant, an introduction by Thommy Burns, and featured essays and commentary by EC experts.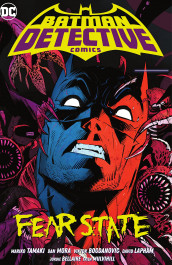 Mariko Tamaki & Dan Mora: Batman Detective Comics – Fear State
Batman is seen by many as judge and executioner of the city's vilest villains. Well, it's time for him to meet the Jury!
Fear State grips Gotham City! When Mayor Nakano's city hall office finds itself under siege, the only hero who can help the embattled local official is the man Nakano pledged to rid from Gotham: Batman. The top vigilante in the city must protect the man who's fought so hard to put an end to masked heroes.
Batman rampages through the underworld of Gotham!
Driven to a violent madness courtesy of the Jury's Vile serum, the Dark Knight crushes bones, makes a scene, and gives costumed vigilantes in Gotham a very bad name.
But will the Jury's plan backfire? Can a violent rage-machine packed with money, weapons, and an insatiable bloodlust possibly end well for Mr. Worth and his Jury?
Includes Detective Comics #1040-1046 and Batman Secret Files: Huntress #1.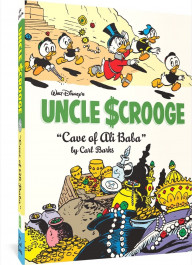 Carl Barks: Walt Disney's Uncle Scrooge – Cave of Ali Baba
The secret of Ali Baba's hidden treasure, the return of Magica de Spell ― and a rare story never before seen in the U.S.!
"You can't depend on anything in Persia being what it seems!" warns Uncle Scrooge.
But when he, Donald, and the nephews are approached by a wayward archaeologist bearing fragile clay tablets that point the way to Ali Baba's lost cave, the hunt is on for the most fabulous treasure of the ancient world! And Scrooge will soon discover how true his words really are!
Then, Scrooge shields his Money Bin in an indestructible glass that defies the efforts of Magica de Spell and the Beagle Boys to crack it. What could possibly go wrong?
Plus: the oddball inventions of the ever-eccentric Gyro Gearloose!
Additionally, we're proud to present a rare story started by Carl Barks and completed by internationally acclaimed Duck artist Daan Jippes, never before published in the U.S. ― "The Pied Piper of Duckburg."
Carl Barks delivers another wildly imaginative collection of outrageous adventures, laugh-out-loud comedy, and all-around comic book brilliance.
Each page is meticulously restored and newly colored, with insightful story notes by an international panel of Barks experts.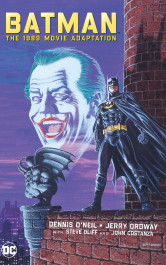 Dennis O'Neil & Jerry Ordway: Batman – The 1989 Movie Adaptation
Relive one of the greatest moments in cinematic history with this stunning adaptation of director Tim Burton's masterpiece Batman, the 1989 film that redefined what comic book movies could be.
This softcover version of the adaptation crafted by comics legends Dennis O'Neil and Jerry Ordway perfectly captures the moody atmosphere of Burton's film and the gothic architecture of the late production designer Anton Furst in compelling graphic novel form that fans can "rewatch" again and again.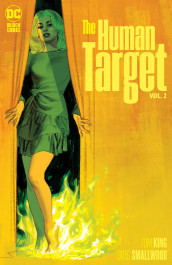 Tom King & Greg Smallwood: The Human Target 2
Christopher Chance has made a living out of being a human target–a man hired to disguise himself as his client to invite would-be assassins to attempt his murder.
He's had a remarkable career until his latest case protecting Lex Luthor when things go sideways.
An assassination attempt Chance didn't see coming leaves him vulnerable and left trying to solve his own murder, as he has 12 days to discover just who poisoned him.
After discovering clues, the death of a Green Lantern and a torrid romance with Tora Olafsdottir, a.k.a. Ice, DC's top bodyguard may meet his match when Beatriz da Costa, otherwise known as Fire, steps into his life.
Only time will tell what secrets this flaming femme fatale might hold, and just how badly The Human Target might get burned.
Human Target is a hard-boiled, gritty story in the vein of classic detective noirs, told by bestselling and critically acclaimed creators Tom King and Greg Smallwood!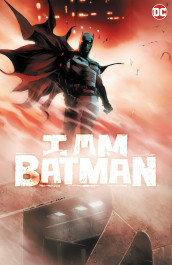 John Ridley & Olivier Coipel: I Am Batman 1
The age of a new Dark Knight starts now!
Spinning out of the events of The Next Batman: Second Son, Jace Fox thrusts himself into action when the Magistrate's crackdown on Alleytown begins!
With his own Bat-Suit, Jace hits the streets to inspire and protect…
The new Dark Knight will have to counterbalance the misinformation and violence the anarchistic Anti-Oracle is spreading and face off against Arkadine, and one Gotham vigilante pays the ultimate price when they're shot down in cold blood.
The aftermath of Fear State unfolds in I Am Batman, collecting I Am Batman #0-5!
Reginald Hudlin & Doug Braithwaite: Icon & Rocket – Season One
The most famous superhero duo of the Milestone Universe returns, reimagined for a new generation!
Long ago, the stranded alien known as Arnus gave up hope of returning to his home planet.
Tragically, he'd also realized that his adopted home of Earth was beyond saving. Content with wasting away his long life in a human guise, Arnus was past caring…until the day a young woman named Raquel Ervin crashed into his life.
Soon she convinced him to put his incredible power to work again as the heroic Icon…and to transform her into his sidekick, Rocket!
But an innocent question on Rocket's part–"Why can't we do something about the drugs on my corner?"–quickly set a chain of events in motion leading to the pair becoming the most hunted beings on Earth…and they're not just being pursued by Earthlings either!
Writer, director, and producer Reginald Hudlin ( Black Panther), co-writer Leon Chills, and superstar artist Doug Braithwaite unleash a tale of power and responsibility that will stretch from the boardrooms of corporate America to the jungles of South America and the depths of deep space!
If you've ever thought there were certain things that a superhero story just couldn't do, it might be time to start thinking differently…
This volume collects Icon & Rocket: Season One #1-6.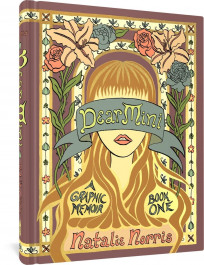 Natalie Norris: Dear Mini – A Graphic Memoir Book One
This debut graphic memoir (the first of two books, with Book Two coming in 2025) is a bittersweet coming of age story that chronicles the author's teenage experiences with sexual assault, PTSD, and resiliency.
Dear Mini is not a cautionary tale; rather, it is a vivid (at turns hilariously and uncomfortably so) depiction of adolescent agency in the face of trauma, tracing Norris's journey from wayward wild-child to resilient adult who has harnessed her voice after almost a decade of silence.
Told in the form of an illustrated letter to an old friend, Dear Mini recounts the author's experience going abroad to attend a language immersion program in France after her sophomore year of high school.
She meets Mini, an Austrian student who shares her predilection for illicit adventure, and the two quickly form a bond that they expect to last well after they go their separate ways.
But when Natalie visits Mini ten months after their last face-to-face, something has changed.
Their nocturnal exploits veer head-on into disaster.
Norris's spirited and free-flowing page designs and full color cartooning bring her frank voice and personality to life, making Dear Mini one of the most compelling graphic memoir debuts of 2023.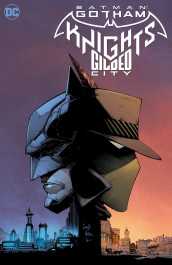 Evan Narcisse & Abel: Batman: Gotham Knights – Gilded City
Batman: Gotham Knights – Gilded City is an incredible collection that serves as a thrilling prequel to the Gotham Knights game, written by Evan Narcisse and illustrated by Abel!
A mysterious virus has infected Gotham City–turning its victims into rabid, yellow-irised maniacs driven to looting, theft, and bursts of anger.
Batman and his Gotham Knights struggle to keep this strange virus contained while investigating its origins.
But this is not the first time this unusual illness has overtaken the city.
Take a trip to Gotham in the mid-1800s and meet the city's first masked vigilante–the mysterious hero known only as the Runaway–as they, too, find themselves mired in the mystery of this infection!
This thrilling and horrific tale, split between modern-day Gotham and the Gotham of 1847, leads directly into the upcoming video game Gotham Knights!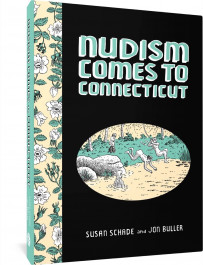 Susan Schade & Jon Buller: Nudism Comes to Connecticut
Frank Mallett, inspired by cooperative colonies he had visited in Europe, returned home envisioning utopian communities of bohemian emigrés and artistic intellectuals proliferating in sylvan harmony.
With the crash of 1929 his already floundering enterprises seemed doomed — until he discovered a growing interest in healthy, wholesome nudism.
Closely based on actual people and events, Nudism Comes to Connecticut exposes the conflict between the ecstasy of the "exquisite naked plunge" and voyeurism, competitiveness, and greed by way of many period writings and letters.
Although Frank's love of nature never falters, he learns that there is more to nudism than meets the eye.
Nudism is veteran children's book authors Jon Buller and Susan Schade's first published graphic novel, lovingly rendered in delicate, indeed, enticing, pen lines.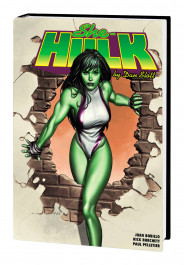 Dan Slott: She-Hulk by Dan Slott Omnibus
Before he became a superstar on AMAZING SPIDER-MAN, Dan Slott delighted readers with his sensational SHE-HULK run!
Jennifer Walters is a gamma-powered Green Goliath just like her Hulkish cousin, but her home is in the courtroom – where she takes on some of the Marvel Universe's wildest cases, litigating alongside coworkers like reformed android Awesome Andy and researching old Marvel comics to set legal precedents.
Could She-Hulk's career get any stranger? Sure – when she's summoned to outer space to practice Universal Law for the Living Tribunal or pulled out of the timeline by the Time Variance Authority!
But when the Superhuman Registration Act leads to a civil war, whose side will She-Hulk argue?
Plus: all-out smackdowns against Titania, the Champion and an A-Z of the Hulk's enemies!
Collecting SHE-HULK (2004) #1-12, SHE-HULK (2005) #1-21 and MARVEL WESTERNS: TWO-GUN KID.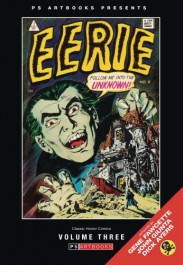 Classic Horror Comics 3
We've unearthed some more little horrors!
Originally these stories were produced for Charlton editor Al Fago who when he left reportedly sold them to St. John.
And with the likes of the 'Nightmare' served up for us by the great Steve Ditko, where a man attempts to avoid the fate that his wife has dreamed for him, it's a good job he did!
And in the 1958 series of Eerie we have everything from 'Up Pops The Devil!'-with Mister Lucifer no less!-to 'The Mirror of Cagliostro' featuring the Italian adventurer and self-styled magician with a passion for various occult arts!
Collects Do You Believe in Nightmares #1-2 (November 1957-January 1958) and Eerie #1 and #8-9 (1958).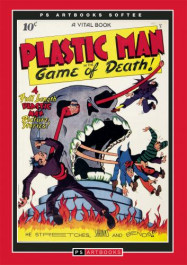 Plastic Man 1
Featuring art by the great Jack Cole, firmly locating Plastic Man in the humorous super-hero genre.
Collects Quality Comics' Plastic Man #1-4 from 1943-46!
.
.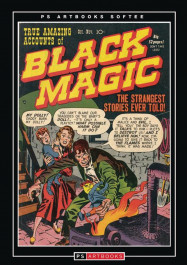 Black Magic 1
The first in an ongoing series of amazing accounts of the strangest stories ever told.
By masters of the genre Jack Kirby & Joe Simon.
Ably assisted by Mort Meskin.
All in our popular Softee format, four comics in each volume.
Collects Black Magic issues #1-4.
LEHDET JA KIRJAT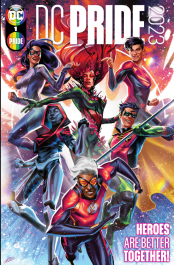 DC Pride 2023 #1
Written by Grant Morrison, Nicole Maines, Christopher Cantwell, Nadia Shammas, and others!
Art by Hayden Sherman, Paulina Ganucheau, Stephen Sadowski, Skylar Patridge, Mildred Louis, and others!
DC Pride is back again with a brave and bold and all-new collection of stories starring DC's fan-favorite stable of LGBTQIA+ characters–many of whom will find themselves in thrilling team-ups the likes of which you've never seen before!
Harley Quinn and Poison Ivy go to extreme measures to get a little alone time…but there's nowhere on the planet Crush can't crash!
Jon Kent gets a comprehensive course in dark magic when John Constantine sics a golem on him.
Tim Drake and Connor Hawke learn that there's nothing more awkward than reuniting with an old friend after you've both come out and one of you was indoctrinated by the League of Shadows for a while.
Circuit Breaker struggles to stifle his powers after the Flash of Earth-11 leaps out of the time stream and knocks them both into another dimension. Just how far would Flashlight go to honor his lost love?
All these stories and many more in DC Pride 2023!
This year's anthology also includes: An introduction by Phil Jimenez! A 5-page preview of Dreamer's YA debut written by Nicole Maines and drawn by Rye Hickman!
A parade of pinups by Babs Tarr, Maria Llovet, Brandt & Stein, Noah Dao, Travis G. Moore, and more!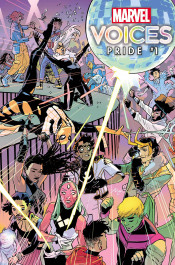 Marvel's Voices: Pride #1
CELEBRATING PRIDE 2023 WITH NEW AND ESTABLISHED CREATORS!
Get the scoop on an unannounced X-Men title with an action-packed story by Steve Foxe!
Then Stephanie Williams introduces a brand-new character in Pride tradition!
The 2021 and 2022 character debuts of Somnus and Escapade sent shock waves through Krakoa – you will not want to miss the opening gamut here. And there are many more announcements to come.
Fans from every arc of the rainbow will love this anthology, and True Believers everywhere know if they want to see the future of Marvel Comics…they better be reading Marvel's Voices.
The groundbreaking anthology series continues with more panache than ever!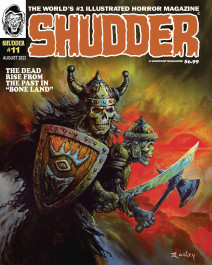 Shudder #11
Shudder revives the iconic Warren illustrated horror magazines of the 60's and 70's by replicating Warren's early page layouts and publishing new, classic-styled work by original Warren artists, writers, and editors.
Each issue is a highly collectible instant classic!
.
.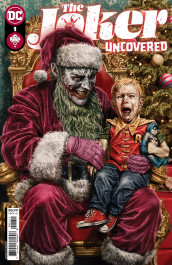 The Joker Uncovered #1
Lowlifes, creeps, and scoundrels, it's your Uncle Joker here.
You know art can come from many places. And most great art is about truly despicable people, like me.
In that spirit, you should buy The Joker: Uncovered to see a murderer's row of the world's greatest comic book artists commit my beautiful image to dozens of wonderful variant covers, all collected in one place for the very first time.
Expand your mind a little bit, and take in some good art.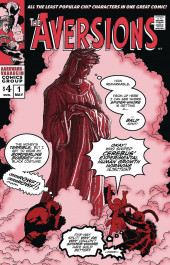 Dave Sim & David Birdsong: The Aversions #1
Aversions Dissemble!
The rallying cry of the hottest new super-team in comics!
Borderline Bobbiey The Costume! Spider-Whore! Cerebus! Giant, Stupid Dante!
The classic line-up that probably won't be seen again until the Hollywood Summer Blockbuster three decades from now where they'll all be pretty much unrecognizable!
Get all four origins-and their first adventure-under one cover!
Who they are and how they came to be! It begins here!
Because every super-team needs to start somewhere before the publisher starts dicking around with the line-up to give even more lame characters a sales jolt in their own books!
Spook Comics #1 Magazine
Two crooks rob a store, shoot a policeman and hide out in a cemetery to hide their stolen funds, when suddenly Mr. Lucifer appears, being freed by the crook's actions.
Lucifer then frees his evil minions and together all go forth to commit dastardly deeds.
By a quirk of fate, Lucifer and his followers trap themselves in a grave of cement.
And taking inspiration from the 1920 silent horror film The Cabinet of Dr. Caligari, meet Paul Barer.
Who visits a mental hospital and interviews a patient, who says he was turned into a 'living corpse' and used as a stage performer abducting celebrities who were then put into a trance and displayed in a wax museum!
Reprints 1946's Spook Comics #1.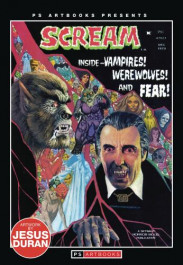 Scream #3 Magazine
Vampires!
Werewolves!
And Fear abound in this classic December 1973 edition of Scream, the black-and-white comic magazine by Skywald!
Gifts galore lurk within the pages such as the weirdest classic tale of horror ever written 'The Phantom of the Opera' adapted by Al Hewetson and illustrated by Jesus Duran!
Lady Satan continues her demonic reign in 'What is Evil and What is Not?' specially gift wrapped for you by Al Hewetson and Ricardo Villamonte.
With extra special treats like 'The Fall of the House of Usher,' an adaptation of the short-story by Edgar Allan Poe.
And, 'The Tale of Another Nosferatu' which continues with Chapter 3 written by Al Hewetson and illustrated by Zesar.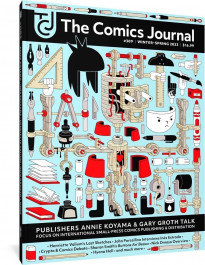 The Comics Journal #309
A civilized conversation between two North American advocates of comics as art and publishing as an avocation.
An interview with Koyoma Press publisher Annie Koyoma by Fantagraphics publisher Gary Groth leads into The Comics Journal #309's focus on international small press comics publishing and distribution.
John Porcellino, the King Cat of zines and carefully observed autobio comics, speaks to Inés Estrada, cartoonist ( Alienation) and publisher/distributor of comics and zines in Mexico.
Also: a gallery of Henriette Valium's work, from his drawing table at the time of his passing.
Cartoonist ( Beta Testing the Ongoing Apocalypse) and publisher (Uncivilized Press) Tom Kascynski debates comics critic Alin Rautoiu about crypto and comics.
And: a biography/gallery of Sharon Smith and her classic comic strip, Button 'n' Beax; a brand-new comic from Betty Kim; a deep dive into Nick Drnaso's oeuvre; a deconstruction of the Image comics aesthetic; a spotlight on Hyena Hell; the debut of two new columns focusing on new and classic manga, avant-garde European comics, and much, much more.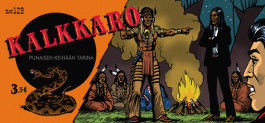 Petri Hiltunen: Kalkkaro 129
Punaisen keihään tarina osa 4/6
Kalkkaro on Petri Hiltusen piirtämä ja käsikirjoittama lännensarja, joka on ilmestynyt sanomalehdissä vuodesta 2005 alkaen.
Sarja sijoittuu Yhdysvaltojen eteläosaan 1860-luvun lopulle.
Tarinoita ei ole aikaisemmin julkaistu albumeissa.
Kalkkaro ilmestyy kerran kuukaudessa.
Punaisen keihään tarina osa 5/6
Kalkkaro on Petri Hiltusen piirtämä ja käsikirjoittama lännensarja, joka on ilmestynyt sanomalehdissä vuodesta 2005 alkaen.
Sarja sijoittuu Yhdysvaltojen eteläosaan 1860-luvun lopulle.
Tarinoita ei ole aikaisemmin julkaistu albumeissa.
Kalkkaro ilmestyy kerran kuukaudessa.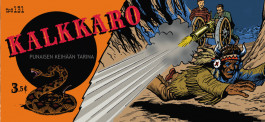 Petri Hiltunen: Kalkkaro 131
Punaisen keihään tarina osa 6/6
Kalkkaro on Petri Hiltusen piirtämä ja käsikirjoittama lännensarja, joka on ilmestynyt sanomalehdissä vuodesta 2005 alkaen.
Sarja sijoittuu Yhdysvaltojen eteläosaan 1860-luvun lopulle.
Tarinoita ei ole aikaisemmin julkaistu albumeissa.
Kalkkaro ilmestyy kerran kuukaudessa.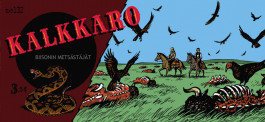 Petri Hiltunen: Kalkkaro 132
Biisonin metsästäjät 1/4
Viimeinen Kalkkaro-tarina alkaa.
Tätä tarinaa ei ole nähty edes sanomalehdissä.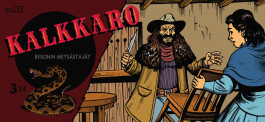 Petri Hiltunen: Kalkkaro 133
Biisonin metsästäjät 2/4
Viimeinen Kalkkaro-tarina.
Tätä tarinaa ei ole nähty edes sanomalehdissä.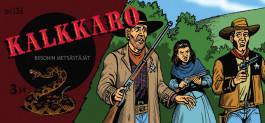 Petri Hiltunen: Kalkkaro 134
Biisonin metsästäjät 3/4
Viimeinen Kalkkaro-tarina.
Tätä tarinaa ei ole nähty edes sanomalehdissä.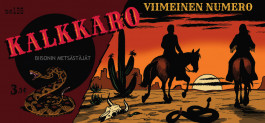 Petri Hiltunen: Kalkkaro 135
Biisonin metsästäjät 4/4
Viimeinen Kalkkaro-liuska!
Tätä tarinaa ei ole nähty edes sanomalehdissä.