Sarjakuvat ovat käänteisessä järjestyksessä eli myydyin sarjakuva on viimeisenä.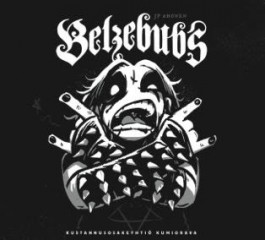 5. JP Ahonen: Belzebubs – Helvettiin ja takaisin (Uusi)
Belzebubs sukeltaa bläkkiksen syvimpään olemukseen.
300 kappaleen rajallinen ja numeroitu 44-sivuinen Helvettiin ja takaisin toimii eräänlaisena esittelynä sarjalle.
Lisää materiaalia ilmestyy viikottain osoitteessa Belzebubs.com.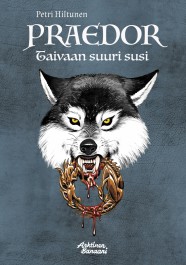 4. Petri Hiltunen: Praedor – Taivaan suuri susi (Uusi)
Jaconian pitkään jatkunut rauha järkkyy, kun kuningas Kadir johdattaa verenhimoiset vuoristolaisensa alavien maiden uinuvien valtakuntien kimppuun.
Joukoilleen Kadir on lihaksi tullut sodanjumalan inkarnaatio, Taivaan Suuri Susi. Farrignian kuningattaren Liala Madan kootessa epätoivoisesti pohjoisen joukkoja yhteiseen puolustusrintamaan, näkee metsäläisten tuore kuningas Miran mahdollisuuden liittoutua hyökkääjien kanssa. Vastentahtoinen soturi Ferron löytää itsensä tapahtumien keskiöstä. Praedor ei haluaisi osallistua muiden kahinoihin, mutta miten Ferron voisi pysyä puolueettomana keskellä palavaa maailmaa?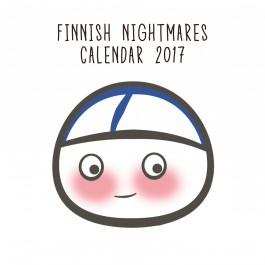 3. Karoliina Korhonen: Finnish Nightmares -seinäkalenteri 2017 (Uusi)
Finnish Nightmares -seinäkalenteri 2017.
.
.
.
.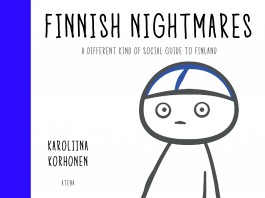 2. Karoliina Korhonen: Finnish Nightmares (Edellinen sijoitus: 2)
When they have to promote themselves. When an acquaintance says hello by kissing them on a cheek. When they owe a favour. When they wait for a bus in pouring rain, but there´s already someone under the pentice. When they run out of coffee.
That´s when it happens. A finnish awkward moment.
The character of Karoliina Korhonen´s comic strips is finnish Matti, who loves silence and personal space. If someone gets angry or is behaving badly, he wonders what he has done wrong.
Finnish Nightmares is a book about what it is like to be a finn in social occasions. For a foreigner the book opens implied codes that can be difficult to understand but are shared with all finns.
For finns we recommend they would read this book behind closed doors. Bursting with laughter in public is so embarrassing.
The book is available both in Finnish and in English. Also available as postcards and calendar.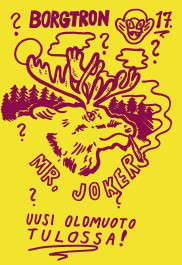 1. Jyrki Nissinen: Borgtron #17 (Uusi)
Numerossa 14 alkanut ailahteleva jatkotarina saavuttaa intensiivisen päätöksensä, päätymättä kuitenkaan mihinkään sen kummempaan lopputulokseen, joten ei haittaa vaikkeivat aiemmat osat olisikaan tuttuja.
Hyppää vaan mukaan epäselvään meininkiin!
Uutuutena tutustutaan kannesta tuttuun Mr. Jokeriin!
With English subtitles.