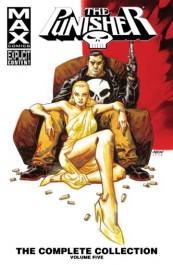 The Punisher Max – The Complete Collection 5
Tales of death, depravity and destruction – Punisher-style!
Frank Castle's relentless war on crime leads him to Mexico, Philadelphia and Louisiana. But when he's left with six hours to live, that only means he has time to kill!
The Punisher will face unspeakable horrors, and ride shotgun with a lady whose little black book is fi lled with dark secrets. He'll cut through New York's seedy underbelly in search of the one gang member that got away.
And he'll be a force of nature on the high seas.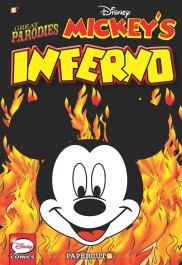 Guido Martina & Angelo Bioletti: Mickey's Inferno
Imagine if you will, a satirical retelling of Dante Aligheri's Inferno starring Mickey Mouse.
This is the very first of the world-famouse, er, famous Great Parodies featuring classic Disney stars in outrageous spoofs of the world's greatest stories.
.
.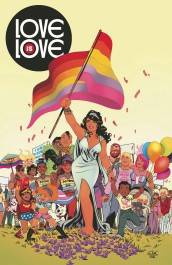 Love Is Love
The comic book industry comes together to honor those killed in Orlando this year.
From IDW Publishing, with assistance from DC Entertainment, this oversize comic contains moving and heartfelt material from some of the greatest talents in comics – – mourning the victims, supporting the survivors, celebrating the LGBTQ community, and examining love in today's world.
.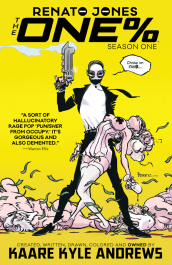 Kaare Kyle Andrews: Renato Jones: The One % 1
The One% own more than half the world's wealth.
They've crashed economies, bought governments, and have amassed more power than any other group in history. And they still don't have enough. With this kind of power, how can anyone make them pay?
WHO will make them pay? Enter Renato Jones, a mysterious vigilante, out to even the score. And when he enters the fray THE SUPER-RICH ARE SUPER F***ED.
From acclaimed creator KAARE KYLE ANDREWS (Iron Fist The Living Weapon, Spider Man Reign) comes the first season of the critically acclaimed, supercharged capitalistic action revenge thriller for a post-Great Recession world.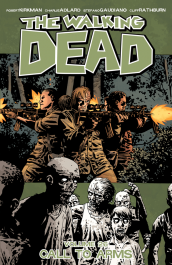 Robert Kirkman & Charlie Adlard: The Walking Dead 26 – Call to Arms
After being betrayed by members of his own community, Rick Grimes charts a new course and marshals his forces against the Whisperers.
.
.
.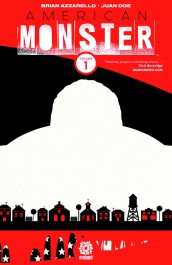 Brian Azzarello & Juan Doe: American Monster 1 – Sweetland
The ugliest side of humanity may be humanity's only hope.
Collecting the first five issues of Brian Azzarello's (100 Bullets, Dark Knight III) latest masterpiece, with horrifically, beautiful artwork from Juan Doe (Fantastic Four, Joker's Asylum).
In a small Midwestern town, a large man with a horribly scarred face gets off a bus, and takes a room. He spooks the locals.
Nobody knows him – or do they? It's impossible to say because he seemingly has no face.
The man's intentions remain unknown, until he takes on a corrupt sheriff and the rural crew of racist arms dealers. The town's impression of the man changes, and he's seen as a hero – until his real intentions bubble to the surface.
The man isn't there to end the gang, but to take it over. And he's just getting started.
Ed Brubaker & Sean Phillips: Kill or Be Killed 1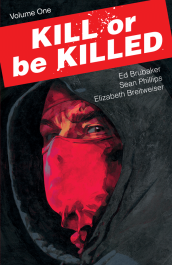 The darkly twisted story of a young man forced to kill bad people, and how he struggles to keep his secret as it slowly begins to ruin his life and the lives of his friends and loved ones.
Both a thriller and a deconstruction of vigilantism, KILL OR BE KILLED is unlike anything this award-winning team has done before.
.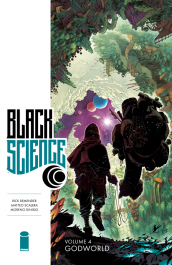 Rick Remender & Matteo Scalera: Black Science 4 – Godworld
Following the catastrophic final jump of the Pillar, the last Dimensionaut is stranded in the furthest reaches of space, adrift on the wreckage of his former self.
Before he can reclaim his mantle as protector of the Eververse, he must first overcome the demons that lurk within his own soul.
.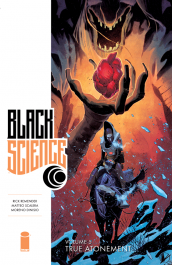 Rick Remender & Matteo Scalera: Black Science 5 – True Atonement
Grant McKay attempts to rescue his team from the evil of the Withering Woods, but his presence threatens to unravel a peace treaty between the world's gods and cost his daughter a hard earned happiness.
The Dimensionauts' long jaunt through alternative realities is finally leading them back home, but what will it take to get there? More importantly, what has happened while they were gone?
The pulp sci-fismash hit by RICK REMENDER & MATTEO SCALERA ramps up the stakes and the tension for its most exciting arc yet with a finale that will finally demonstrate the true damage the Pillar has wrought. Was Kadir right all along?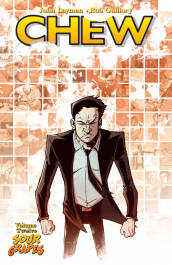 Rob Guillory & John Layman: Chew 12 – Sour Grapes
The final story arc of Tony Chu, the cibopathic federal agent with the ability to get psychic impressions from what he eats.
Mysteries are solved, secrets are revealed, and lives are lost. Many, many lives.
This is the end of the line for the New York Times bestselling, Harvey and multiple Eisner Award-winning series about cops, crooks, cooks, cannibals, and clairvoyants. Collects CHEW #55-60 plus the smash hit spin off one shot CHEW DEMON CHICKEN POYO.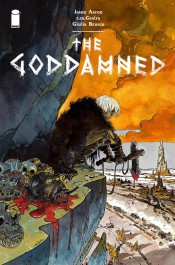 Jason Aaron & R.M Guéra: The Goddamned 1 – Before the Flood
"And the earth was filled with violence." (Genesis 6:11).
It's 1,655 years after Eden, and life on earth has already gone to hell. The world of man is a place of wanton cruelty and wickedness.
Prehistoric monsters and stone-age marauders roam the land. Murder and destruction are the rule of the day.
This is life before the Flood. The story of man on the verge of his first apocalypse. Welcome to the world of The Goddamned.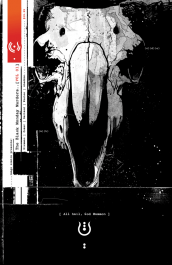 Jonathan Hickman & Tomm Coker: The Black Monday Murders 1 – All Hail God Mammon
It's the first collection of the exciting new crypto-noir series, THE BLACK MONDAY MURDERS.
"All Hail God Mammon" pulls the covers back on the secret world of magic lying behind the largest and oldest financial institutions in the world.
.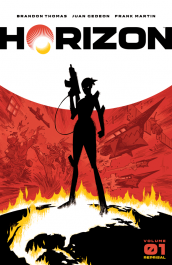 Brandon Thomas & Juan Gedeon: Horizon 1 – Reprisal
Zhia Malen thought she'd fought her very last war, until she learned her planet was targeted for occupation…by a desperate world called Earth.
The people of Earth will be told that her arrival on our planet means invasion.
These are lies. This is retaliation.
Skybound's newest original series will show you that survival isn't just a human instinct…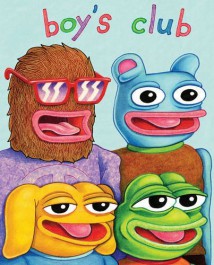 Matt Furie: Boy's Club
This collection of slacker psychedelic comics spawned a thousand Internet memes.
Cartoonist Matt Furie's deadpan comics showcase slacker roommates Andy, Brett, Landwolf, and Pepe in a series of comical vignettes combining laconic psychedelia, childlike enchantment, drug-fueled hedonism, and impish mischief.
The perpetually insouciant glaze of his characters belie the sharp verbal and visual wit of Furie, who delivers a stoner classic for the Tumblr generation.
In fact, Furie's wildly popular teenage weirdoes became an overnight internet sensation when Pepe the Frog was widely adopted by users of 4chan and remixed ad infinitum from there (including uses by pop stars like Nicki Minaj and Katy Perry), giving Boy's Club built-in recognition with many.
A spiritual cousin to Simon Hanselmann's Megahex and Joán Cornella's Mox Nox, Boy's Club's sense of humor will especially resonate with fans of stoner comedies and black humor.
Monochrome illustrations throughout.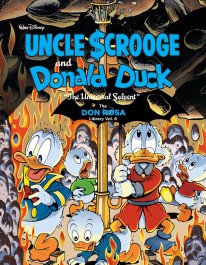 Don Rosa: Uncle Scrooge and Donald Duck – The Universal Solvent
Uncle Scrooge accidentally digs a tunnel to the center of the earth in the latest collection of the world-famous Duck stories.
Using Gyro Gearloose's super solvent, Scrooge "digs" a tunnel straight to the Earth's core… and risks destroying the world in the sixth complete, chronological book of Duck adventures by Don Rosa!
Stories in this latest volume also include "Hearts of the Yukon" (an untold tale of Scrooge, Glittering Goldie, and the Klondike Mounted Police), "The Lost Charts of Columbus" (featuring the evil Azure Blue), and the Beagle Boys face bug-size battlers in "The Incredible Shrinking Tightwad!" Full-color illustrations throughout.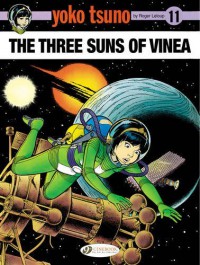 Roger Leloup: Yoko Tsuno 11 – The Three Suns of Vinea
One night, on an isolated moor, Yoko, Vic and Pol are eagerly waiting for their friend Khany.
When she arrives, she whisks them away on a shuttle and takes them not to one of the Vineans' underground facilities, but to a station near Saturn. And that's only the first leg of their journey!
They're soon invited to travel much, much further: the Vineans have decided to return to their planet, to see if it survived the cataclysm that drove them into exile.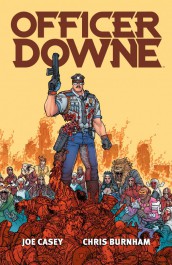 Joe Casey & Chris Burnham: Officer Downe
An ALL-NEW EDITION of the ultimate orgy of righteous law enforcement ultra-violence is here—just in time for the FEATURE FILM starring Kim Coates!
You all know the story by now: Terrence Downe is the committed LA cop who'll keep coming back for more…even from beyond the grave!
All-new BONUS FEATURES include: the complete SCREENPLAY of the feature film and hundreds of on-set/behind-the-scenes PHOTOS giving you an inside glimpse of the making of the film!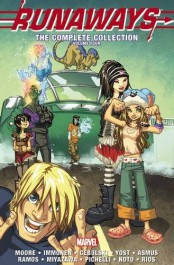 Runaways – The Complete Collection Volume 4
The Runaways' adventures conclude!
Soldiers from Karolina's home planet arrive, demanding that she be handed over. Squabbling over the best course to take, the Runaways begin to fracture.
Can they face the alien threat when they can't face one another?
Meanwhile, a DJ creates a mystical song that transforms anyone with plastic surgery into an obedient zombie. In L.A., that's a lot of zombies!
And when a mysterious airplane crash takes a Runaway's life, the team's mourning is cut short by armed troops, dispatched to retrieve the wreckage.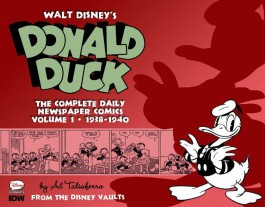 Al Taliaferro: Walt Disney's Donald Duck – The Daily Newspaper Comics 1
The early Donald Duck daily strips are collected for the first time ever!
The daily newspaper comics premiered on February 7, 1938, and within eight weeks became the all-time fastest growing syndicated comic strip in the world.
This premiere volume includes more than 750 sequential daily comic strips from 1938 to 1940 drawn by Al Taliaferro and written by Bob Karp, and reproduced from pristine original material in the Disney Vaults!
Ivan Brandon & Nic Klein: Drifter 3 – Lit by Fire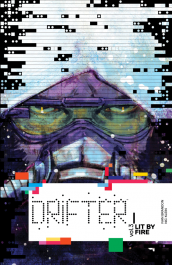 After last arc's explosive finale, Abram Pollux returns to Ghost Town, determined to even the score.
But the rules have changed.
New alliances are drawn, old friends become new foes, and the conflict seething at the heart of the camp is about to boil over.
.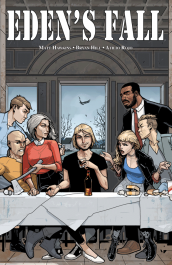 Matt Hawkins & Bryan Hill & Attilio Rojo: Eden's Fall
Top Cow combines three of its most provocative titles (THINK TANK, THE TITHE, POSTAL) in an unflinching fable of revenge and consequence.
FBI Agent James Miller (THE TITHE) follows a sociopath into the off -the-grid town of Eden, Wyoming, on a personal mission of vengeance.
The price of this vigilante justice will be paid in blood, and both Eden and James Miller will never be the same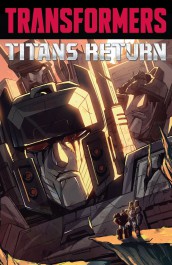 Transformers – Titans Return
Once he ruled CYBERTRON with a brutal (and literal) iron fist…
Left for dead four million years ago, SENTINEL PRIME is back.
But in a world where STARSCREAM rules CYBERTRON, OPTIMUS PRIME has invaded Earth, and MEGATRON is an AUTOBOT—SENTINEL doesn't like what he sees!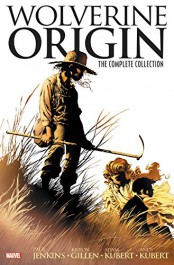 Wolverine: Origin – The Complete Collection
The full story of Marvel's most mystery-shrouded mutant, revealed at last!
Long before he became an X-Man, before he was transformed by Weapon X, he was a boy named James Howlett.
But what tragedy could strike that would set him on the path to becoming the ferocious Wolverine?
Follow young James from a life of privilege and that fateful
first "snikt", through the devastating events that rip him from his family and ultimately drive him into the wilderness.
There, in the snowy wilds of Canada, the feral young man now known as Logan will encounter another mutant very much like him, also torn between man and animal.
One who could be his greatest ally – or his fiercest foe.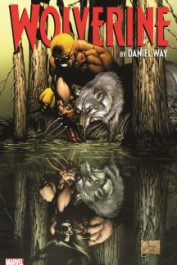 Wolverine by Daniel Way – The Complete Collection 1
Marvel's favorite mutant by one of his most explosive creators!
Dark corners, dead bodies and drug dealers – that's a typical day for Logan when he isn't hanging with the X-Men.
But when reality is rewritten by the events of House of M, it proves a revelatory experience – and sets Wolverine on a path to uncover his origins!
But who has been hiding in the shadows, pulling Logan's strings for decades? Armed with the one weapon that can kill him, Logan embarks on the first leg of a long and bloody quest for vengeance!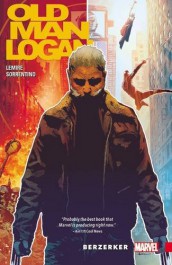 Jeff Lemire & Andrea Sorrentino: Wolverine – Old Man Logan 1: Berzerker
Fifty years from now, Logan – the man who no longer calls himself Wolverine – will have endured many atrocities: The Marvel Universe's villains will have banded together and rid the world of its heroes.
Logan's closest friend, Hawkeye, will have been murdered in cold blood right before his eyes. And driven mad by the same radiation that gave him his superhuman strength, Bruce Banner will have fathered a family of hillbilly Hulks…that eventually went on to slaughter Logan's wife and two children.
But now, in the present, Old Man Logan wakes up to discover himself in a world before these atrocities, before the Wasteland. And he's going to seize this opportunity and change history to ensure that his future never comes to pass…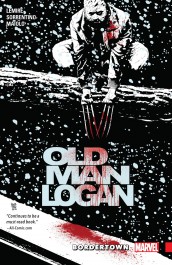 Jeff Lemire & Andrea Sorrentino: Wolverine – Old Man Logan 2: Bordertown
In a lonely corner of Canada, the quiet town of Killhorn Falls seems like the perfect place for Old Man Logan to retreat to and make peace with his new life in the present-day Marvel Universe.
But there's never any escape for the man who was once Wolverine. When Lady Deathstrike and her Reavers come for him, can Logan protect the people of Killhorn Falls — and the only thing in the present that he hopes will survive to meet him in the future?
This is the X-Man at his most fundamental: his back to the wall — and survival riding only on his wits, his determination and his Adamantium claws! It's the ultimate cage match, and everything Old Man Logan cares about is on the line!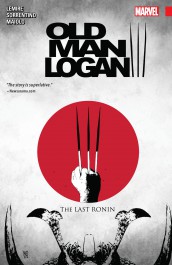 Jeff Lemire & Andrea Sorrentino: Wolverine – Old Man Logan 3: The Last Ronin
Logan is an Old Man on a mission!
Given a second chance, he's determined to put right what went wrong in the reality he knew: the night the villains joined forces and overcame the world's heroes, changing his life forever.
Logan lost his friends and his purpose; all that was left was the Wasteland. Now he's back in the past, but Logan's bid to defy destiny is about to land him in trouble — deep trouble.
If he can dig his way out, he'll face the Silent Order — a group of warrior monks so deadly he'll need Lady Deathstrike's help to have any chance against them!
But as Logan struggles to change the future, his greatest adversary may prove to be his own past!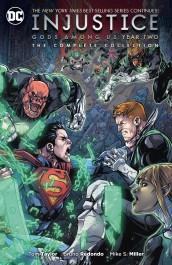 Tom Taylor: Injustice – Gods Among Us Year Two: The Complete Collection
Superman was the Earth's greatest hero.
But he couldn't protect his home, his wife or his parents from the Joker or untimely death. Now he's decided that the only route to peace on his adopted planet is to remove anything-and anyone-who instigates conflict. He began by putting a fist through the Joker's chest, and he hasn't become any calmer.
Meanwhile, Batman believes that no matter what the crime, everyone deserves a fair trial.
Now he's leading a resistance force against his former friend's authoritarian world government. The Green Lantern Corps have noticed the drastic wrongs being committed in that sector, and are on their way to intervene.
But Superman has an important question for them: Why did they allow Krypton to die?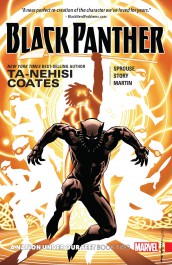 Ta-Nehisi Coates & Chris Sprouse: Black Panther – A Nation Under Our Feet 2
Counting down the final days of the kingdom of Wakanda!
As Zenzi and The People poison Wakanda's citizens against the Black Panther, a cabal of nation-breakers is assembled. And Ayo and Aneka, the Midnight Angels, are courted to raise their land to new glory!
His allies dwindling, T'Challa must rely on his elite secret police, the Hatut Zeraze, and fellow Avenger Eden Fesi, a.k.a. Manifold!
And with T'Challa's back truly against the wall, some old friends lend a hand: Luke Cage, Misty Knight and Storm!
But Wakanda may be too far gone for this all-new, all-different crew — and there's one job the Panther must handle alone. Only he can voyage into the Djalia! Getting there is hard enough, but can he even find his sister Shuri inside Wakanda's collective memory?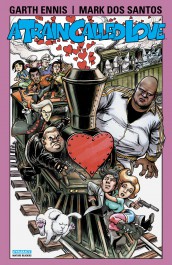 Garth Ennis & Mark Dos Santos: A Train Called Love
Acclaimed graphic novelist Garth Ennis (Preacher, The Boys) explores the highs and lows of love!
Thrill-seeking Valerie's been getting dirty phone calls, but when she goes to take revenge on the pervert responsible, she meets Myles, the man of her dreams.
Of course, Myles is a gentlemanly hitman who just executed said pervert, and while that's a turn-on for Valerie, she unwittingly becomes a target for several unsavory types… including the gangster Mister Monsta.
Meanwhile, Valerie's sister has her hands full with her boyfriend Marv, whose kinky fixations have just become painfully apparent. Meanwhile, Marv's friends launch a dubious scheme to get rich… leading the gang on a collision course with Myles' employer.
Love blossoms while bullets fly, in a wildly irreverent romantic farce that only Garth Ennis could tell!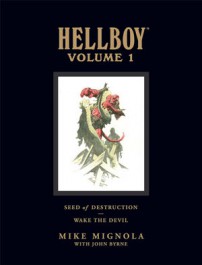 Mike Mignola: Hellboy Library 1 – Seed of Destruction/Wake the Devil
Since Mike Mignola's Hellboy first hit the stands in 1993, it has become a cultural sensation, racking up a dozen Eisner Awards and inspiring numerous spinoffs, from a novel line, to video games, to feature films.
Now, Dark Horse is pleased to present the comics that started it all, collected in deluxe hardcover editions. Sized at a generous 9″ x 12″, and handsomely bound to match The Art of Hellboy, each volume contains two complete story-arcs-the equivalent of two full trade-paperbacks.
Each volume of the Hellboy Library Edition also includes extensive supplemental materials, including previously unreleased sketches and designs.
Hellboy Volume 1 collects the first two story-arcs-Seed of Destruction and Wake the Devil-with the original introductions by Robert Bloch and Alan Moore.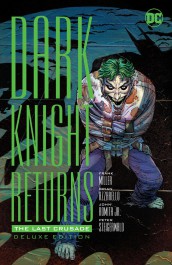 Frank Miller & Brian Azzarello & John Romita Jr.: Dark Knight Returns – The Last Crusade
Frank Miller, along with co-writer Brian Azarrello and artist John Romita Jr., revisit the gritty world of to the best-selling and genre-defining graphic novel, THE DARK KNIGHT RETURNS, with this time telling prequel, THE DARK KNIGHT RETURNS: THE LAST CRUSADE, The tale of Batman's last adventure before his retirement and eventual return years later.
As the Joker is manically returned to Arkham Asylum, Bruce Wayne is struggling to train his sidekick and heir apparent, the new Robin, Jason Todd. While a new string of bizarre killing sprees involving Gotham City's elite take up Batman and Robin's attention, critics begin to question if the Dark Knight has a right to endanger the life of a child. What does night after night of danger and brutality do to a child? And what is the Joker planning?
THE DARK KNIGHT RETURNS: THE LAST CRUSADE presents this prequel story to THE DARK KNIGHT RETURNS in an oversized hardcover edition, along with the story's original plot, pencils and variant covers.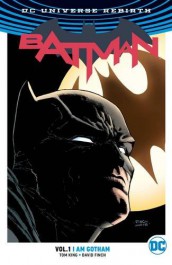 Tom King & David Finch: Batman 1 – I Am Gotham
A new era for the Dark Knight begins here in BATMAN VOL. 1: I AM GOTHAM, part of the most critically acclaimed, best-selling, all-new line of volume one graphic novels, DC Universe Rebirth!
He is Gotham City's hero, its Dark Knight, its greatest protector. He is Batman. And he is not alone.
There are two new heroes in town—a pair of masked metahumans with the powers of Superman and a devotion to preserving all that is good about this twisted city. Calling themselves Gotham and Gotham Girl, they've saved Batman's life, fought by his side and learned from his example.
But what happens if Gotham's new guardians go bad? What if they blame the Dark Knight for the darkness that threatens to drown their city?
When sinister forces are unleashed that can warp the minds of men and make heroes into monsters, the time will come for Batman and his allies to decide once and for all: Is Gotham a force for good…or an engine of evil?