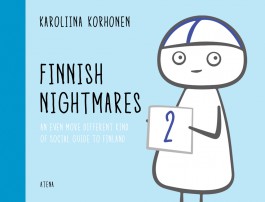 Karoliina Korhonen: Finnish Nightmares 2
The worst of the Finnish nightmares continue!
Highly popular Matti continues his adventures in the world of demanding social situations.
This time Matti dares to venture outside Finland borders – with predictably uneasy consequences.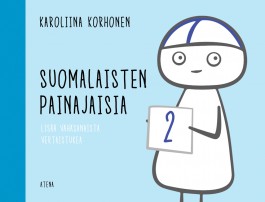 Karoliina Korhonen: Suomalaisten painajaisia 2
Suomalaisten pahimmat painajaiset jatkuvat!
Huippusuosittu Matti jatkaa seikkailujaan haastavien sosiaalisten tilanteiden maailmassa. Tällä kertaa Matti uskaltautuu Suomen rajojen ulkopuolelle – vaivaannuttavin seurauksin.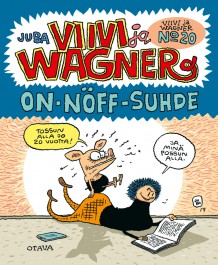 Juba: Viivi ja Wagner 20 – On-Nöff-suhde
Jo 20. Viivi ja Wagner -albumi!
Suomen tunnetuin sanomalehtisarjakuva juhlii vuonna 2017 jo 20-vuotispäiväänsä.
Uusi albumi sisältää täyden setin uusia, aiemmin kokoamattomia strippejä.
.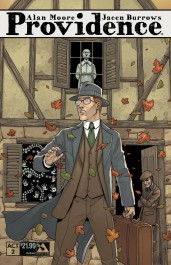 Alan Moore & Jacen Burrows: Providence Act 2
The second arc of Providence is unveiled in this special hardcover-only edition.
Robert Black came looking for a story but what he found is a world of misery and woe.
He's becoming a broken man, only beginning to accept the horrors of the Lovecraftian world are real and hiding in plain sight.
Alan Moore's quintessential horror series has set the standard for a terrifying reinvention of the works of H.P. Lovecraft. It is being universally hailed as one of Moore's most realized works in which the master scribe has controlled every iota of the story, art, and presentation.
The result has been a masterpiece like no other and a true must-have addition to his essential works in the field.
We present a collected Providence Act 2 Hard Cover edition that contains Providence issues #5-8, and all the back matter, in this one-time printing of this edition.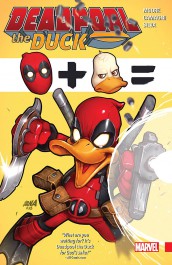 Stuart Moore & Jacopo Camagni: Deadpool the Duck
What do you get when you take one cynical anthropomorphic duck (named Howard) and cross him with the mouthiest mercenary in the Marvel Universe?
Deadpool the Duck, that's what!
When Wade Wilson accepts a mission from S.H.I.E.L.D. to capture a high-profile E.T., the snatch-and-grab turns out to be much more complicated than he anticipated.
One unfortunate wrong-place-at-the-wrong-time accident leaves Deadpool and Howard fighting for control of their shared body — as the cutest merc the Marvel Universe has ever seen!
But how is nefarious megacorporation Roxxon mixed up in all this? And what about Rocket Raccoon? Can Howard and Deadpool work together to get their own bodies back? Or will Wade forever be trapped in a duck he never made?!
Terry Moore: Motor Girl 1
When a UFO crashes into her desert junkyard, Samantha and her imaginary gorilla friend, Mike, repair the ship and win the heart of the little green pilot named Bik.
Now an industrial tycoon wants to seize the property so he can install his new anti-UFO weapon but Samantha is determined to stop him.
What happens next is out of this world in Terry Moore's new series!
Collects issues #1-5.
Frank Miller & Dave Gibbons: The Life and Times of Martha Washington in the Twenty-First Century
Our story begins in the squalid corridors of a maximum-security housing project, where a young girl will rise from the war-torn streets of Chicago to battle injustice in a world insane with corruption.
Her fight will take her far, from the frontlines of the second American Civil War to the cold, unforgiving reaches of space. She will be called a hero, a traitor, and nearly everything in between, but all along the way, her courage, her integrity, and her unwavering commitment to that most valuable of rights—liberty—will inspire a movement that will never surrender.
Collecting remastered versions of every Martha Washington, an extensive behind-the-scenes section, an introduction by Frank Miller, and a brand-new cover by Dave Gibbons!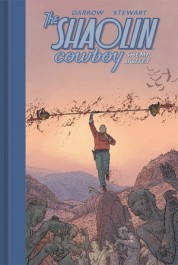 Geof Darrow: The Shaolin Cowboy – Shemp Buffet
The saga of one man's fight against the walking dead as you've never seen it before!
The action never lets up as a chainsaw of events pits the comic world's favorite Shaolin Cowboy against a legion of gourmets from the fourth level of hell, intent on turning America's finest youth into an endless Shemp buffet.
Strap on your six-guns, gas up your chainsaw, and hang on, 'cuz you aren't in Downton Abbey anymore.
Featuring bonus material not available before in stores.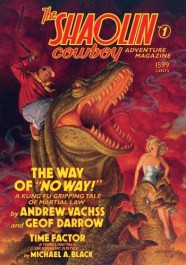 Andrew Vachss & Geof Darrow: The Shaolin Cowboy Adventure Magazine
Best-selling author Andrew Vachss teams with award-winning artist Geof Darrow to revive the spirit and format of the pulp novels of the '30s and '40s.
The Shaolin Cowboy Adventure Magazine is the first new hero-pulp to be printed in decades and combines hard-hitting prose with illustrated mayhem.
"The Shaolin Cowboy: The Way of 'No Way!'" is a kung-fu gripping tale of high adventure and relentless bloodshed. The Shaolin Cowboy and his trusty mule battle overwhelming odds and inclement weather against enemies thirsting for revenge and retribution in the battle royal to end all battle royals.
Plus, decorated-policeman-turned-author Mike Black, Prince Valiant-artist Gary Gianni, and an amazing cover by Scott Gustafson!
Carl Barks: Walt Disney's Donald Duck Boxed Set – Christmas on Bear Mountain/The Old Castle's Secret
We have a double dose of Donald Duck!
This fall's Barks Library boxed set collects our "Christmas on Bear Mountain" and "The Old Castle's Secret" volumes, featuring the first-ever appearance of Uncle Scrooge, and much more!
Handsomely presented in an attractive box set at a special price that even Uncle Scrooge would approve.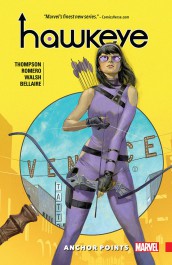 Kelly Thompson: Hawkeye Kate Bishop 1 – Anchor Points
Remember Hawkeye?
No, not that Hawkeye – your favorite Hawkeye, the former Young Avenger, the butt-kicking hero who had to save that other Hawkguy all the time and basically keep his life in some semblance of order.
Yup, you know her, it's the dazzling Kate Bishop – making her solo comics debut!
Kate is heading back out west and returning to Los Angeles, with her bow and arrow and P.I. badge in tow. There are crimes to solve and she's the best archer to handle 'em! The City of Angels has a new guardian angel. This is Kate Bishop like you've never seen her before, in a brand-new saga that really hits the mark!
Collecting Hawkeye (2016) #1-6.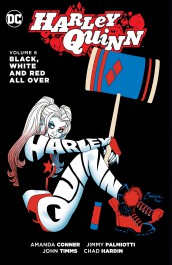 Amanda Conner & Jimmy Palmiotti: Harley Quinn 6 – Black, White and Red All Over
Harley Quinn knows all about mad love, but she's put all that behind her.
Now she's an independent, butt-kicking woman with a business that offers violence in the service of good.
But Harley is about to find out what it feels like to be on the receiving end of some truly mad love.
His name is Red Tool, and he wants to prove his love for Harley…by murdering people, kidnapping her and trying to force her to marry him!
But Harley's got even bigger problems on her plate than a homicidal lovesick psycho who can't feel any pain.
The mayor of New York City has decided that the "understanding" he had with her to let her business operate without interference came with an unannounced expiration date…and that date is now.
Will Harley end up behind bars, or worse? Or will Red Tool prove to be the right tool for the job?
Joshua Williamson: The Flash 2 – Speed of Darkness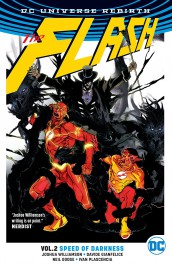 A new storm brews over Central City and disproves the old adage about lightning never, well…you know.
Just as Barry begins to feel overwhelmed fighting crime, a new speedster debuts–but just where did this amazing new friend come from?
Spinning directly out of the epic events of DC UNIVERSE: REBIRTH, the Fastest Man Alive finds himself at the center of a DC Universe at a crossroads.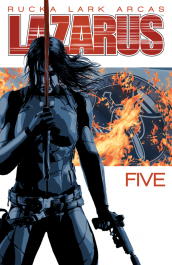 Greg Rucka & Michael Lark: Lazarus 5 – Cull
The fifth collection of the critically acclaimed New York Times bestselling series by Eisner winners MICHAEL LARK and GREG RUCKA plunges the Sixteen Families into chaos as the world goes to war.
But Forever Carlyle, the Lazarus of the Carlyle Family, has been sidelined, and her loyalties are now in question as she struggles to come to terms with who and what she is.
To win her trust, her sister Johanna must reveal the Family's most closely guarded secret—the truth of Forever Carlyle!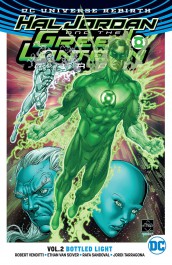 Robert Venditti: Hal Jordan and the Green Lantern Corps 2 – Bottled Light
Hal Jordan is about to go from the head of the Green Lantern Corps to an army of one.
Jordan's long, illustrious–and tumultuous–tenure with the Corps takes several hairpin turns.
At lightspeed. Toward a black hole. In a blender!
For starters, the Green Lantern Corps has disappeared, and now Sinestro's own Corps enforces his uniquely brutal brand of law and order in the universe.
As a result, Jordan has no ring to sling, or Sector 2814 (a.k.a. Earth) to protect. (So more of the usual for Hal!)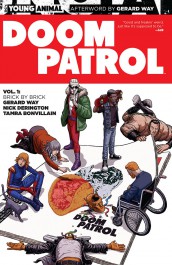 Gerard Way & Nick Derington: Doom Patrol 1 – Brick by Brick
The spirit of Grant Morrison's groundbreaking DOOM PATROL is captured in this debut series starring the cult-favorite misfits as a part of Gerard Way's new Young Animal imprint.
Flex Mentallo, Robotman, Rebis, Crazy Jane, and more are back to twist minds and take control.
This new take on a classic embraces and reimagines the Morrison run's signature surrealism and irreverence. Incorporating bold, experimental art and a brash tone to match a new generation of readers, Gerard Way's DOOM PATROL establishes radical new beginnings, breaks new ground, and honors the warped team dynamic of the world's strangest heroes.
This abstract and unexpected ensemble series nods at the Doom Patrol's roots by continuing to break the barriers of the traditional superhero genre. Collects issues #1-6.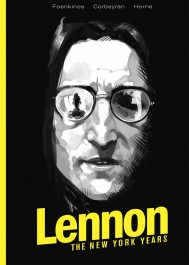 Foenkinos & Corbeyran & Horne: Lennon – The New York Years
In 1975 the most famous rock star in the world moved to New York City to raise his young family, in the process setting career, adoring fans, and creative contemporaries aside.
During this reflective time, he met with a psychoanalyst, worked to spread peace around the globe, celebrated his wife, and went about the daily business of being John Lennon.
Then, just five years later, he was killed.
Lennon adapts David Foenkinos' legendary novel to graphic album form, with striking black-and-white illustrations by French artist Horne. Relive the defining moments and experiences that shaped pop music's–and popular culture's–most influential voice, as captured in this unique and moving graphic novel.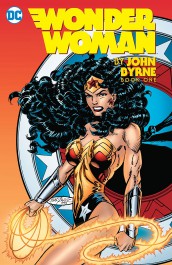 John Byrne: Wonder Woman by John Byrne 1
In the 1990s, one of the most celebrated creators in comics history-the legendary John Byrne-had one of the greatest runs of all time on the Amazon Warrior!
Wonder Woman has built herself a fresh start in Gateway City. But when what seems to be an ordinary heist gone wrong turns out to be something much more sinister, Diana finds herself trapped and tortured on the hell planet Apokolips!
Just as terrifying, Wonder Woman learns of a deeper connection between the New Gods of Apokolips and New Genesis and those of her homeland of Themyscira.
After escaping and returning to Paradise Island to search for answers, Diana finds her former home under attack, and only Wonder Woman can lead her sister Amazons against the forces of Darkseid himself.
But Diana is still needed in Gateway City. Allies and enemies alike await her return to her new home, as does a new protégé in need of Wonder Woman's mentorship-Wonder Girl!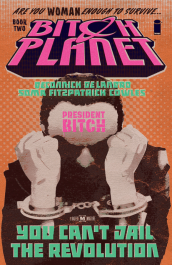 Kelly Sue DeConnick & Valentine De Landro: Bitch Planet 2 – President Bitch
A few years down the road in the wrong direction, a woman's failure to comply with her patriarchal overlords results in exile to the meanest penal planet in the galaxy.
But what happened on Earth that this new world order came to pass in the first place?
Return to the grim corridors of Auxiliary Compliance Outpost #2, to uncover the first clues to the history of the world as we know it… and meet PRESIDENT BITCH.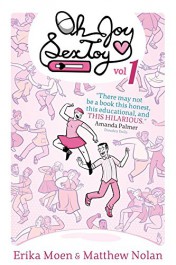 Erika Moen & Matthew Nolan: Oh Joy Sex Toy 1
Oh Joy Sex Toy: Volume One is 268 pages of comics by Erika Moen and Matthew Nolan about sex, sex toy reviews, sexuality, sex education, safer sex practices, interviews with sex industry workers, AND MORE.
Volume One collects the first year's worth of content from the weekly comic Oh Joy Sex Toy.
Combining helpful facts with terrible puns and the occasional Star Trek joke, Volume One is an indispensable resource for fans of sex, fans of comics, and nerds of all stripes.
It also features the comics of nearly a dozen other cartoonists, plus brand new comics made exclusively for the book and behind-the-scenes content!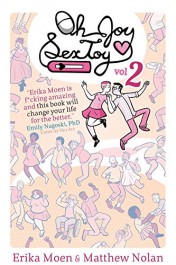 Erika Moen & Matthew Nolan: Oh Joy Sex Toy 2
Oh Joy Sex Toy: Volume Two is a hefty 328 pages of comics by Erika Moen and Matthew Nolan.
This volume collects the second year's worth of content from the weekly comic Oh Joy Sex Toy, covering all kinds of sex topics in the form of toy reviews, education pieces, interviews and more.
With its positivity, terrible puns and diverse cast, Oh Joy Sex Toy is an indispensable resource for anybody exploring comics or their own sexuality.
In addition to Erika and Matthew's work, almost a third of the book is dedicated to other comics artists (Jess Fink, Ryan North, Lucy Bellwood, Trudy Cooper and more), adding other unique voices and perspectives.
The book also features never-before-seen bonus comics and behind-the-scenes content!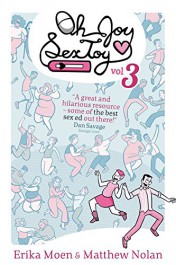 Erika Moen & Matthew Nolan: Oh Joy Sex Toy 3
Erika & Matthew think the world of sex is pretty rad.
Using humor and research, their awesome comics are about everything that relates to sex.
They review sex toys, share sex education, interview sex workers, and crack horrible, horrible puns, all in the name of promoting sex positivity.
In this third volume they visit a swingers' house party, a queer porn set and cover all sorts of topics like HPV, foreskins and UTIs, in addition to the newest and oddest sex toys.
Each volume is a unique dive into the world of sex, making this book a great standalone addition to your shelf whether you're already read the rest of the series or this is your introduction.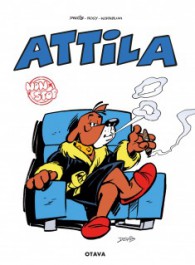 Derib & Rosy: Attila
Attila on puhuva koira, joka toimii salaisen palvelun agenttina!
Näissä fantastisissa sarjakuvissa yhdistyvät James Bondin henki ja Viisikon tunnelma, kun Attila auttaa pientä poikaa selvittämään perintönsä salaisuuden.
Luvassa on vauhdikkaita tilanteita, jännittäviä käänteitä ja mitä kummallisimpia keksintöjä!
Deribin (Buddy Longway) ja Rosyn luoma Attila ilmestyi 70-luvulla Ruutu- ja Non Stop -lehdissä, ja nyt tämän viehättävän hahmon seikkailut julkaistaan kaikki yhtenä kokoelmana.
Mukana on runsaasti ennennäkemättömiä piirroksia sekä kattava artikkeli sarjan taustasta.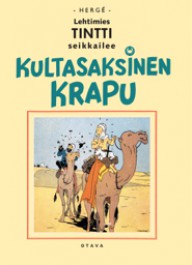 Hergé: Lehtimies Tintti seikkailee – Kultasaksinen krapu
Tintti ja Milou törmäävät säilykepurkkiin, jota koristaa arvoituksellinen kultasaksisen ravun kuva.
Eipä aikaakaan kun he ovat taas sekaantuneet kansainvälisen huumeliigan touhuihin.
Tässä albumissa esiintyy ensi kertaa Tintin uskollinen ystävät kapteeni Haddock.
Klassinen sarjakuva sellaisena kuin tekijä sen alun perin piirsi!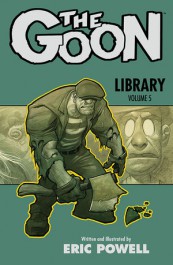 Eric Powell: The Goon Library 5
What's left of the Zombie Priest's race of witches come after the Goon, forcing him to face his nightmares or lose his town!
The witch coven believe that control of Goon's town will soon be in their grasp and his tragic soul will contribute to the curse that increases their power.
But has their plot destroyed the Goon or created a monster too savage for them to withstand?
This library edition collects The Goon Volumes 13–15 and The Goon Noir.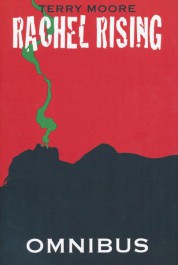 Terry Moore: Rachel Rising Omnibus
Rachel rises from the grave to track down her own murderer in this chilling tale of suspense.
With the help of a 10-year old serial killer carrying the remains of Satan's sword, and a sister who is literally the first woman to ever exist, Rachel uncovers the wicked secrets of small town Manson and its terrible role in earth's final days. Can Rachel learn from her past in time to save the future? Find out in this collection of the critically acclaimed series from Terry Moore!
Includes all 42 issues and color cover gallery.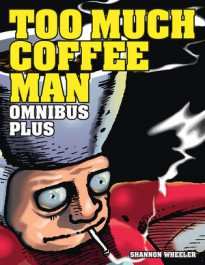 Shannon Wheeler: Too Much Coffee Man Omnibus
A deluxe hardcover featuring 32 new color story pages!
This 600-page Omnibus Plus edition features five previously published Too Much Coffee Man books, plus an all-new color section!
These semiautobiographical, hyperintellectual tales will appeal to both comic book insiders and pop culture fanatics.
The most complete Too Much Coffee Man collection!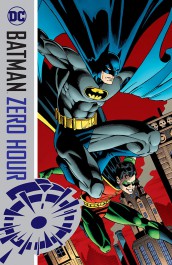 Batman – Zero Hour
The Batman tales that tie into the epic "Zero Hour" storyline are now finally collected into one graphic novel in BATMAN: ZERO HOUR!
Time is collapsing in on itself.
The villainous Extant has ushered in a series of black holes that are swallowing the universe-past, present and future!
The Bat-family, like everyone else in the DC Universe, has seen time loops affect their lives. The result?
The return of Barbara Gordon as Batgirl, teenage Dick Grayson as Robin, and Bruce Wayne's parents, Thomas and Martha Wayne.
Then, after the crisis in time as been averted, new details about the origins of Batman, Robin and Catwoman are revealed.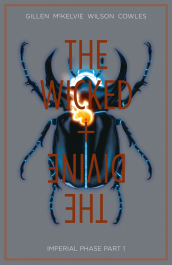 Kieron Gillen & Jamie McKelvie: The Wicked + The Divine 5 – Imperial Phase Part 1
The gods are free to do whatever they want.
Inevitably, they do.
Collects THE WICKED + THE DIVINE #23-28, including the critically lauded KEVIN WADA magazine issue.
.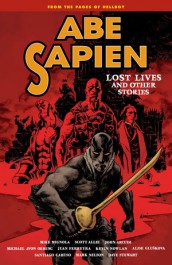 Mike Mignola & Scott Allie: Abe Sapien 9 – Lost Lives and Other Stories
These six stories trace the history and prehistory of Abe Sapien's adventures, from his earliest days in the Bureau with Hellboy (as drawn by Kevin Nowlan) through the frog war, featuring an appearance by deceased homunculus Roger, to his current evolved form, when he's looking back on his life as a man in 1850s England.
Collects the Abe Sapien one-shots #8, #15, #23, #27, and #30 and "Abe Sapien: Subconscious" from Dark Horse Presents (volume 3) #11.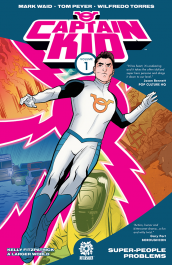 Mark Waid & Tom Peyer: Captain Kid 1 – Super-People Problems
A middle-aged man has suddenly transformed into a teenage super hero.
If it happened to you, would you ever change back?
Chris Vargas is a middle-aged man with a hacking cough, an obsolete job, and a bombastic secret: whenever he likes, he can transform into the teenage superhero Captain Kid!
In this, his first recorded adventure, he encounters Helea, a mystery woman who knows more about him than he does, and Halliday, a mad businessman with a catastrophic weapon!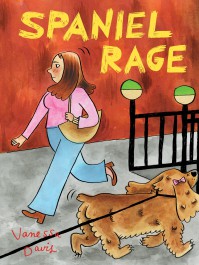 Vanessa Davis: Spaniel Rage
Vanessa Davis's autobiography, more observational than confessional, delighted readers ten years ago when she first began telling stories about her life in New York as a young single Jewish woman.
Spaniel Rage is filled with frank and immediate pencil-drawn accounts of dating woes, misunderstandings between her and her mother, and conversations with friends.
Her keen observation of careless words spoken casually is refreshingly honest, yet never condemning. Unabashedly, Davis offers up gently self-deprecating anecdotes about her anxieties and wry truths about the contradictions of life in the big city.
These comics are sexy, funny, lonely, beautiful, spare, and very smart―the finest work from a natural storyteller.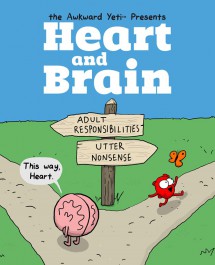 The Awkward Yeti & Nick Seluk: Heart and Brain
New York Times best seller, Heart and Brain: An Awkward Yeti Collection illustrates the relationship between the sensible Brain and its emotionally driven counterpart, the Heart.
Boasting more than two million pageviews per month, TheAwkwardYeti.com has become a webcomic staple since its creation in 2012.
In addition to tons of fan favorites, Heart and Brain contains more than 75 brand new comics that have never been seen online.
From paying taxes and getting up for work to dancing with kittens and starting a band, readers everywhere will relate to the ongoing struggle between Heart and Brain.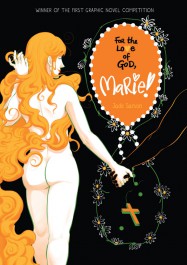 Jade Sarson: For the Love of God, Marie!
This is Marie.
Excuse the hair – she's had a long night. Marie is a girl with the gift of understanding, who is often misunderstood.
At home and in her Catholic sixth form, she confounds family, friends and teachers with her innocent attempts to make everybody feel loved.
As we follow Marie from the 1960s to the 1990s, we find out what it means to be a spirited young woman from a religious household who believes that maybe, just maybe, God doesn't care what you do with your body as long as it makes you happy. Because really, what harm can come from loving people?
With exuberant art and trademark lightness of touch, Sarson shows us how attitudes to love, sexuality and religion have changed over the last fifty years.
A beautiful Japanese-influenced graphic novel, this is the debut by the winner of the Myriad First Graphic Novel Competition 2014.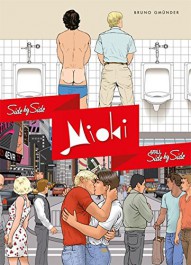 Mioki: Side by Side & Still Side by Side
This is the story of Evan and Rick.
Fast and close friends since their kindergarten days in a small town, their friendship evolves into the love of their lives.
They move to the big city where they meet Billy and Charlie and these four friends are soon inseparable.
Mioki presents a moving portrait of gay life with all its highs and lows.
Drawn in a sure style and masterfully incisive, Mioki's comic is a joy to read, is moving and the sex also doesn't get short shrift.
A charming comic for the young and the young-at-heart. This is the bundle of two previously published hardcover books by Bruno Gmunder before.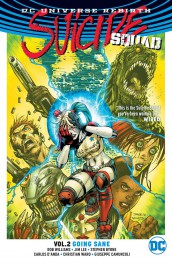 Rob Williams: Suicide Squad 2 – Going Sane
Exploding from DC's blockbuster Rebirth event, SUICIDE SQUAD VOL. 2: GOING SANE by writer Rob Williams and legendary artist Jim Lee delivers the thrilling conclusion to one of Task Force X's greatest missions.
As the go-to team tasked with handling the world's most top secret threats, the Suicide Squad has faced down terrors across the globe. But they've never brought their work home with them-until now.
Under the command of Task Force X's iron-fisted director Amanda Waller, the Squad has "liberated" a strange extradimensional orb known as the Black Vault from the planet's most secure incarceration facility-at the cost of one disintegrated team member.
What's inside the eerie black sphere? None other than Kryptonian dictator General Zod, in all his megalomaniacal, world-destroying glory.
Now Waller has to figure out what to do with one of the most dangerous entities in the known universe.
In theory, whoever controls Zod controls the world.
In practice, the Black Vault's corrupting energies are already eroding the sanity of everyone in the Squad's HQ-with the sole exception of the Clown Princess of Crazy herself, Harley Quinn!
But can one newly sane psychologist single-handedly stop the madness of the Black Vault, defeat Zod and keep the Suicide Squad from ultimately living up to its name?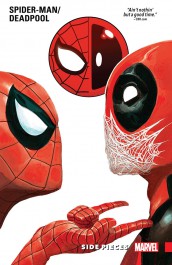 Spider-Man/Deadpool 2 – Side Pieces
Monsters, magic, merriment, movie-making and more!
When Deadpool goes Hollywood, he's sure to bring his wall-crawling bud along for the ride — after all, Spidey is no stranger to selling out!
In the proud DP tradition, a "lost" issue of AMAZING SPIDER-MAN flashes us back to one of our pun-happy pair's earliest meetings!
Then, Spidey and Deadpool meet Pen and Teller, for reals, in a tale penned by Penn himself!
When both our heroes are alone for the holidays, that means they're the only ones who can save Christmas!
And when another of those crazy events rocks the Marvel Universe, the web-slinger uses all his powers (and responsibilities) to fight the Monsters Unleashed — while Deadpool is about as helpful as he usually is.
It's the team-up series where anything can happen — and does!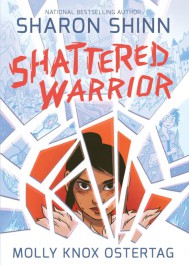 Sharon Shinn & Molly Knox Ostertag: Shattered Warrior
It's been eight years since Colleen Cavenaugh's home world was invaded by the Derichets, a tyrannical alien race bent on exploiting the planet's mineral resources.
Most of her family died in the war, and she now lives alone in the city.
Aside from her acquaintances at the factory where she toils for the Derichets, Colleen makes a single friend in Jann, a member of the violent group of rebels known as the Chromatti.
One day Colleen receives shocking news: her niece Lucy is alive and in need of her help.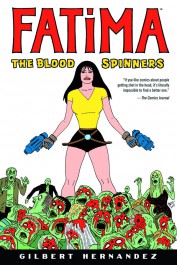 Gilbert Hernandez: Fatima – The Blood Spinners
Love and… Zombies?!
Comics luminary Gilbert Hernandez envisions his strangest, most thrilling future yet!
A drug called "spin" offers the wildest trip imaginable, followed by its users' inevitable, rapid deterioration into undead flesh eaters.
Despite the side effect, the drug is so popular that the human population is dying out!
With no cure to be found, the beautiful, lovesick Fatima may be the only thing standing between the survivors and the apocalypse!
Get ready for zombies, mutants, drug lords, and gorgeous women! Collecting the complete, berserk series!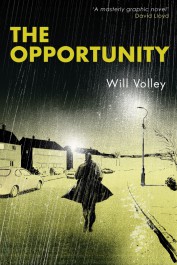 Will Volley: The Opportunity
A modern-day Death of a Salesman, this thrilling debut graphic novel casts a spotlight on the unforgiving world of door-to-door selling.
Colin is an ambitious door-to-door salesman on the verge of 'making it' as the owner of his own sales office. And the future is looking good.
But when the terms of his promotion change without warning, Colin and his team find themselves with just five days to achieve a new sales target – and to prevent his rival, Paul, from being promoted in his stead.
Colin has to keep his disgruntled team from 'negging out' while a gang of ruthless debt collectors are getting even closer. Of course, everything is going to be fine, more than fine, in fact. Meanwhile, he runs out of coins in the phone box and the boss isn't taking his calls.
As Colin's grasp on reality dissolves, we see how the relentless focus on positive thinking – in the face of exploitative management, pay and conditions – leads to delusion, vulnerability, failure and, finally, human tragedy.
Set amidst the rain-lashed estates of southern England, The Opportunity is a darkly disturbing, stylish and compelling character study, set to become a classic of graphic noir.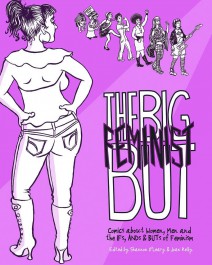 The Big Feminist BUT
The Big Feminist BUT: Comics about Women, Men and the IFs, ANDs & BUTs of Feminism is a comics anthology that asks: What do we really mean when we say, "I'm not a feminist, BUT…" or "I am 100% a feminist, BUT…" What do our great big "BUTs" say about where things stand between the sexes in the 21st Century?
We asked some of the most talented ladies (and gentlemen) working in comics and animation today, along with some of the smartest writers we know including Lauren Weinstein, Jeffrey Brown, Sarah Oleksyk, Gabrielle Bell, Justin Hall, Ron Rege Jr., Vanessa Davis, Josh Neufeld, Andi Zeisler, Angie Wang, Ulli Lust (winner of the 34th annual Los Angeles Times Book Prize for graphic novels/comics) and a whole lot more, to "but" into the heated discussion about the much more level but still contradictory playing field both sexes are struggling to find their footing on today.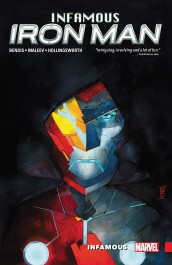 Brian Michael Bendis & Alex Maleev: Infamous Iron Man 1 – Infamous
There's a new Iron Man in town, and his name is…Victor Von Doom!
The greatest villain of the Marvel Universe is no stranger to armor, but now he's trying something new on for size.
And where Tony Stark failed, Doom will succeed. But what is Doom's master plan?
As the secrets that propel Victor's new quest as a hero start to reveal themselves, a who's who of heroes and villains start looking for a piece of revenge for Doom's past sins – beginning with bashful, blue-eyed Ben Grimm, the ever-lovin' Thing!
Next up at bat is someone from Tony's past who has a big problem with Doom taking on the Iron mantle – but where has Pepper Potts, a.k.a. Rescue, been until now?
The saga of Iron Man takes its strangest turn yet!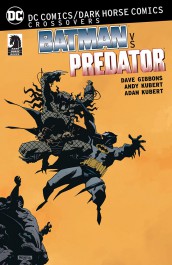 Batman vs. Predator
For the first time, all three BATMAN VS. PREDATOR miniseries are collected into one massive bloody collection, including the Eisner Award-winning BATMAN VS. PREDATOR #1-3 by Dave Gibbons (WATCHMEN), Adam Kubert (SUPERMAN: LAST SON) and Andy Kubert (DARK KNIGHT III: THE MASTER RACE) in DC COMICS/DARK HORSE COMICS: BATMAN VS. PREDATOR.
While fear and darkness have always haunted the streets of Gotham City, a new terror has crept onto the rooftops and into the hearts of its citizens. An alien hunter known only as the Predator has come to Gotham to hunt its greatest warriors, and after a string of brutal murders, the Predator has its sights on Batman. In an epic showdown, the Dark Knight must use all of his skills, both martial and mental, to beat this otherworldly menace.
After their first bloody contact, Batman faces off against the alien Predator a second time as a price is put on his head by a ruthless gangster. This time Batman enlists the help of the Huntress as he fends off both the assassins and the Predator.
Finally, Batman and Robin must face a third incursion from space as a deadly gang war rages across the streets of Gotham. As Mr. Freeze and Catwoman entangle themselves in the web of death, Batman must learn to trust his young partner in order to defeat the alien menace for a third time.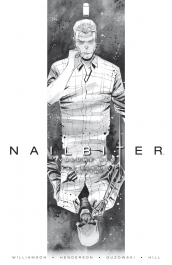 Joshua Williamson & Mike Henderson: Nailbiter 6 – The Bloody Truth
Sixteen of the world's worst serial killers were all born and raised in the same small town.
For years, people have tried to solve the mystery of "Why this town?"
And now the truth is finally revealed…but at what cost? The bloody tale of horror from creators JOSHUA WILLIAMSON and MIKE HENDERSON concludes!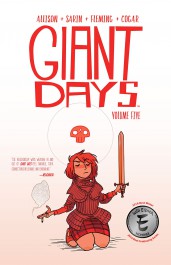 John Allison & Max Sarin: Giant Days 5
Written by John Allison (Bad Machinery, Scary Go Round) and illustrated by Max Sarin, Giant Days Volume 5 finishes off freshman year in style, collecting issues #17-20 of the Eisner Award-nominated series.
Their freshman year is finally coming to a close and Daisy, Susan, and Esther say goodbye to Catterick Hall forever. Literally forever.
It's being bulldozed and re-purposed as a luxury dorm next semester.
But as one door closes, another opens and between end of semester hookups, music festivals, and moving into their first home together, their life experiences are just getting started.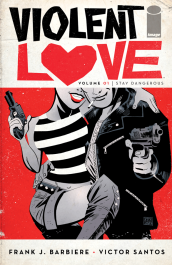 Frank J. Barbiere & Victor Santos: Violent Love 1 – Stay Dangerous
Daisy Jane and Rock Bradley were two of the most notorious bank robbers in the American Southwest.
And then they fell in love.
Join FRANK J. BARBIERE (FIVE GHOSTS, The Revisionist) and VICTOR SANTOS (THE MICE TEMPLAR, Polar) for a pulp-infused criminal romance oozing with style and action! Collecting VIOLENT LOVE #1-5.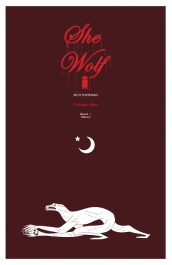 Rich Tommaso: She Wolf 1
A surreal exploration in horror, SHE WOLF follows a teenage girl who believes she's been bitten by a savage werewolf.
Soon after she begins to experience feverish nightmares that seamlessly bleed into her everyday reality.
Friends and family help to unlock the keys to her strange transformations through their own personal experiences with lycanthropy and by use of witchcraft.
Collects issues #1-4.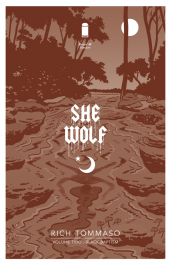 Rich Tommaso: She Wolf 2
The second series of this surreal teenage tragedy veers away from season one's main character, Gabrielle, and focuses on her younger sibling Lizzie, who becomes jaded, rebellious, and downright homicidal after her "sweet" sixteenth birthday.
Not only is it her turn to come to terms with her werewolf curse, but she also learns that she has been possessed by a powerful demon.
Collects SHE WOLF #5-8.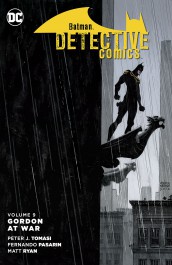 Peter J. Tomasi & Fernando Pasarin: Batman Detective Comics 9 – Gordon at War
He was Gotham City's top cop.
Now he's its Dark Knight.
Jim Gordon never imagined he'd step into the shoes of his sometime ally, sometime enemy and take on the role of the Batman.
But now that he's the man behind the mask, he's discovering that the risks are more deadly than he ever believed—and the rewards greater than he could have dreamed.
Freed from the rules and regulations of the GCPD, Gordon has the power to crack his coldest cases, help his oldest friends and take the battle straight to the enemy.
But history has a way of catching up, and even though he's inhabiting a new role in the war on crime, the ghosts of the past have come calling. Martyrs and madmen, Marines and magic, murder and mayhem—if Gordon wants to be Gotham's guardian, he must face them all…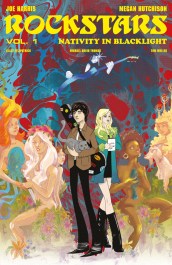 Joe Harris & Megan Hutchison: Rockstars 1 – Nativity in Blacklight
When a pattern of unsolved "groupie" murders from the 1970s resumes in present-day Los Angeles, nobody makes the connection except Jackie Mayer, a rock nerd with a strange connection to music's urban legends and a mysterious ability to "see" what most people miss.
Together with a muckraking music writer and his loyal cat, Jackie uncovers an underground conspiracy involving a legendary band, demonic possession, and sacrifices to the dark gods of rock.
Fan-favorite JOE HARRIS (GREAT PACIFIC, The X-Files) and the mega-talented MEGAN HUTCHISON deliver a crash course in rock 'n' roll's untold mysteries, secret histories, and seedy underbellies.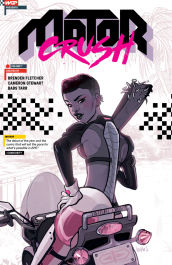 Brenden Fletcher & Cameron Stewart & Babs Tarr: Motor Crush 1
The team behind the critically acclaimed revamp of Batgirl returns with an exciting sci-fi action-adventure series!
By day, Domino Swift competes for fame & fortune in a worldwide motorcycle racing league.
By night, she cracks heads of rival gangs in brutal bike wars to gain possession of a rare, valuable contraband: an engine-boosting "machine narcotic" known as Crush.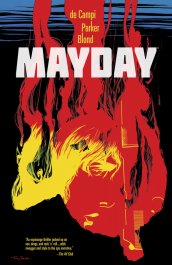 Alex de Campi & Tony Parker: Mayday
April 1971.
The CIA is handed the espionage coup of the decade when a KGB general defects with a list of all Soviet intelligence assets in Asia. Including spies within the US Army in Vietnam.
All Jack Hudson has to do is get the defector and his microfilm from Hong Kong to California…and keep Palm Springs' overzealous FBI office from turning everything into a freakshow.
All Codename: Felix has to do is kill the defector and get the microfilm back to the USSR, by any means possible.
Easy, right? Now throw in a beautiful woman, a fast car, and a whole lot of drugs.
Benjamin Percy: Teen Titans 1 – Damian Knows Best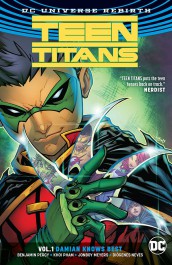 Exploding from the blockbuster DC Rebirth event, it's an action-packed new spin on one of the most famous superhero teams of all time, from writer Benjamin Percy (GREEN ARROW) and a titanic team of talented artists including Jonboy Meyers (Spawn), Diogenes Neves (GREEN LANTERN: NEW GUARDIANS) and Khoi Pham (The Mighty Avengers) comes TEEN TITANS VOL. 1: DAMIAN KNOWS BEST.
His father is the world's greatest detective.
His grandfather is the world's deadliest terrorist.
He is Damian Wayne, a.k.a. Robin, Son of Batman-and he now commands the Teen Titans. Whether they like it or not.
When Starfire, Raven, Beast Boy and Kid Flash answer this brash new Boy Wonder's call for help, they find themselves on the front lines of a war between Damian and his immortal grandfather, Ra's al Ghul.
The entire League of Assassins and the elite Demon's Fist are prepared to move against these young heroes, all to claim Robin for their own. And if these new Titans are toppled, so be it.
The stakes are crystal clear: if they win, they live.
If they lose, Robin will join the forces of evil-and the rest of them are history.
But with Damian in charge, sometimes death doesn't look so bad…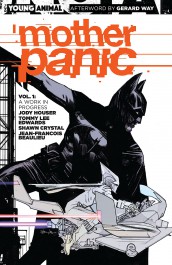 Jody Houser & Tommy Lee Edwards: Mother Panic 1 – Work in Progress
There's a new vigilante on the streets of Gotham City, and she's got her own brand of violent justice.
Enter Mother Panic!
By day, Violet Paige is a celebutante with a bad attitude and a temper to match, whom no one suspects of having anything lying beneath the surface of her outrageous exploits.
But Violet isn't just another bored heiress in the upper echelons of Gotham City's elite.
Motivated by her traumatic youth, Violet seeks to exact vengeance on her privileged peers as the terrifying new vigilante known only as Mother Panic.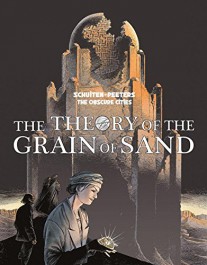 Francois Schuiten & Benoit Peeters: The Theory of the Grain of Sand
Gholam Mortiza Khan comes to Brüsel to sell some jewelry, but before the sale can be closed, Khan dies in an accident.
Thus begins events sparking an investigation by Mary von Rathen: accumulation of sand in the apartment of Kristin Antipova; accumulation of stones in the house of Constant Abeels and Maurice who is loosing weight by the day.
The events have a catastrophic effect on Brüsel and time is of the essence.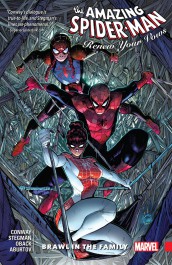 Gerry Conway & Ryan Stegman: The Amazing Spider-Man: Renew Your Vows 1 – Brawl In The Family
The Parker clan web-sling and wall-crawl their way into your hearts!
Life is good for husband and wife Peter Parker and Mary Jane: their daughter Annie is their pride and joy, they're both working and (barely) making ends meet, they're keeping the streets of New York City safe from super villains…you know, normal everyday stuff .
Oh, did we mention MJ and Annie have super-powers just like Peter?
Being Spider-Man just became a family aff air!
And when the Mole Man attacks NYC, only the sensational Spider-Family can stop him!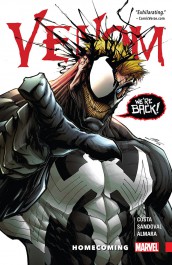 Mike Costa & Gerardo Sandoval: Venom 1 – Homecoming
Venom is back in his classic form, and deadlier than ever!
The symbiote you know and love has returned to New York City.
No more "Agent of the Cosmos."
No more "Lethal Protector."
It's time for a new Venom, and it's great to be bad. But now that Venom is back on Earth, just who has bonded with him — and turned him back into a slathering, fanged monster?
As the symbiote returns to its old ways, sink your teeth into the deadliest Venom story yet!
One that will draw old friends — like Mac Gargan, the Scorpion! And a certain other former host of the Venom symbiote, known for web-slinging, wall-crawling and wisecracking!
That's right: It's Venom vs. Spider-Man like never before!
Jeff Lemire & Andrea Sorrentino: Wolverine – Old Man Logan 4: Old Monsters
Jubilee is missing!
And to find her, Logan will have to team up with a supernatural super-team – the Howling Commandos!
But as a monster war begins, will the old man who was Wolverine be prepared for what this investigation will uncover?
Follow Logan to Romania and discover Dracula's dastardly plot that endangers the whole world! The stakes are high, but with Jubilee's (undead) life in the balance, can the Commandos trust Logan to make the tough calls?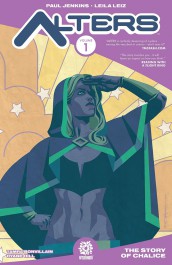 Paul Jenkins & Leila Leiz: Alters 1 – The Story of Chalice
As the world struggles to accept the emergence of a new kind of human species known as alterations, or "Alters," a young woman must navigate the path to becoming her true self, while struggling with the complications of her civilian life and the responsibilities of her newfound power.
This groundbreaking series–years in the making–begins the saga of a young woman who can only really be herself…whenever she is not herself.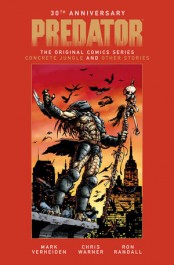 Mark Verheiden: Predator 30th Anniversary – The Original Comics Series
Celebrate the thirtieth anniversary of one of the great action movies of all time with this collection of original comics sequels to the film.
For the thirtieth anniversary of Predator, Dark Horse is releasing three now-classic tales in one oversized, deluxe hardcover volume designed to sit on your bookshelf beside the Aliens 30th Anniversary edition!
Collects Predator: Concrete Jungle TPB (#1-4). Predator: Cold War TP (#1-4), and Predator: Dark River TPB.
ENNAKKOTILATTAVAT

Matthieu Bonhomme: Lucky Luke – Mies joka ampui Lucky Luken
2. PAINOS SAATAVILLA KESÄKUUN LOPUSSA.
Eräänä myrskyisenä iltana Lucky Luke saapuu sateen pieksämään Froggy Townin kaivoskaupunkiin, jossa hän joutuu keskelle kullankaivajien, intiaanien ja kaupunkia hallitsevien Bone-veljesten välienselvittelyä.
Matthieu Bonhommen upea sarjakuvatribuutti Morrisin ja Goscinnyn tänä vuonna 70 vuotta täyttävälle sarjakuvasankarille.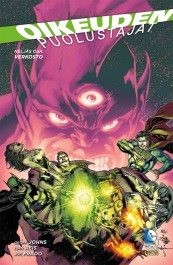 Geoff Johns & Ivan Reis: Oikeuden Puolustajat 4 – Verkosto (ENNAKKOTILAUS)
ENNAKKOTILAUS. ALBUMI ILMESTYY 10.7.2017.
Verkostoja ja verikostoja! Edes maailman mahtavimmat sankarit eivät pysty jatkuvasti suojelemaan koko planeettaa. Tästä syystä Oikeuden Puolustajat eli Teräsmies, Batman, Ihmenainen, Salama, Kyborgi ja Vesimies avaavat rivinsä etsiessään uusia jäseniä.
Samalla he kuitenkin avaavat oven eräälle ehdokkaalle, jonka pyrkimyksenä on tuhota ryhmä sisältä käsin!
Jo vuosien ajan on ollut käynnissä suunnitelmia Oikeuden Puolustajien murtamiseksi. Kun yksi pahimmista vihollisista tekee paluun ja iskee Vahtitorniin, alkunsa saa ketjureaktio, joka ajaa sankarimme toinen toistaan vastaan. Eikä vain yksittäisiä sankareita, vaan myös kokonaisia ryhmiä, sillä mukana ovat myös Amerikan Oikeuden Puolustajat sekä Synkän Oikeuden Puolustajat.
Kun sankarimme ottavat keskenään yhteen, vain heidän vihollisensa voivat voittaa! Jääkö Oikeuden Puolustajista mitään lopulta jäljelle?
Tämä Geoff Johnsin käsikirjoittama ja mm. Ivan Reisin sekä Joe Pradon kuvittama kokoelmateos sisältää alkuperäisen Justice League -lehden numerot 18–20 ja 22–23.
Juba: V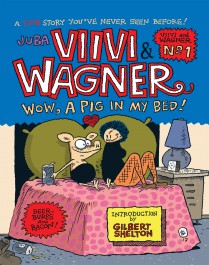 iivi & Wagner – Wow, a pig in my bed! (ENNAKKOTILAUS)
ENNAKKOTILAUS. ALBUMI SAATAVILLA 14.7.2017.
Viivi & Wagner is a comic strip about a girl whose boy friend is a pig.
A REAL pig, not just your ordinary beer-guzzling couch potato (couch cutlet?).
The strength of the strip is in the acute and insightful observations on the relationship dynamics of the prim and proper Viivi and the not-so Wagner. The success of Viivi & Wagner is unique in the history of Finnish comics.
The first strip was published in October 1997 – and now, only some twenty years and over 5,700 strips later this first Viivi & Wagner book in English collects a selection of daily strips from the early years of the comic!
Disclaimer: NOT a relationship guide.
Introduction by Gilbert Shelton.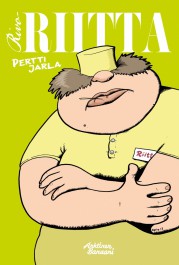 Pertti Jarla: Rivo-Riitta (ENNAKKOTILAUS)
ENNAKKOTILAUS. JÄTTIPOKKARI ILMESTYY 18.7.2017.
Fingerpori-sarjakuvan alkuajoista lähtien on näyttävä kahvilaemäntä Rivo-Riitta ollut sarjan suosituin hahmo. Hahmojen menestystä mitanneissa Fingerporin kunnallisvaaleissa Riitta voitti ylivoimaisesti, keräten yli kolmasosan annetuista äänistä. Hänen oma kirjansa myytiin nopeasti loppuun, joten on aikakin saada julki entistäkin näyttävämpi painos Rivo-Riittaa!
Fingerporin naiset todella kääntää sun pään, Rivo-Riitan Kahvila Aromissa kokkaamat ruuat myös vatsan. Omalakisessa Fingerporin kaupungissa kaiken takana on nainen. Rivo-Riitan kirjassa sarjan kauniimpi sukupuoli tuodaan parrasvaloihin.
Nimihenkilön lisäksi teoksessa esitellään Fingerpori-sarjan muutkin keskeiset naishenkilöt, kuten lentoemäntä Irma Kääriäinen, hänen isoäitinsä Inkeri Kääriäinen, Heimo Vesan mummo sekä Krapula-Päivinä tunnettu Päivi Kankkonen. Myös sukupuoleltaan häilyväinen Ornitologi Asko vilauttaa joissakin kuvissa.
Täydennetty laitos, ISOna pokkarina ilmestyvä Rivo-Riitan kirja sisältää myös Fingerpullan leipomisohjeet, virkkausniksejä sekä jokasään kestävät horoskoopit!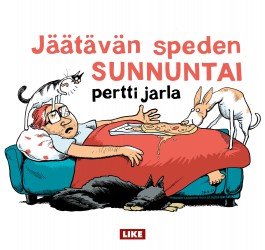 Pertti Jarla: Jäätävän speden sunnuntai (ENNAKKOTILAUS)
ENNAKKOTILAUS. ALBUMI ILMESTYY 7.8.2017.
Mistä on humoristit tehty?
Sen paljastaa Fingerporin luoja tässä uudessa omaelämäkerrallisessa albumissaan, joka kokoaa yksiin kansiin Helsingin Sanomissa ilmestyneitä Jäätävä spede -sarjoja.
Tuskalla, hiellä ja itkulla syntyvät vitsit tässä Suomemme maassa yhä 100 vuoden jälkeenkin.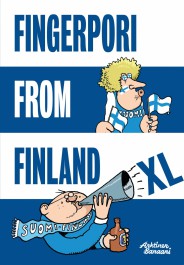 Pertti Jarla: Fingerpori from Finland XL (ENNAKKOTILAUS)
ENNAKKOTILAUS. POKKARI ILMESTYY 15.8.2017.
Lisää Fingerporia englannin kielellä.
.
.
.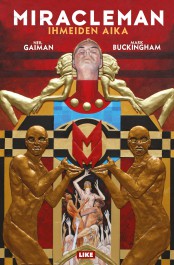 Neil Gaiman & Mark Buckingham: Miracleman – Ihmeiden aika (ENNAKKOTILAUS)
ENNAKKOTILAUS. ALBUMI ILMESTYY 25.8.2017.
Neil Gaiman jatkaa Miraclemanin tarinaa!
Miracleman ja muut supersankarit ovat onnistuneet nujertamaan vihollisensa Johnny Batesin, hävittämään ydinaseet ja kitkemään rikollisuuden maapallolta.
Maailma on nyt viimein utopia, jota ohjaavat hyväntahtoiset yli-ihmiset.
Mutta onko tavallisilla ihmisillä sijaa täydellisessä maailmassa?
Miraclemanin jatko-osa on ensimmäisen kirjan tavoin ajatuksia herättävä ja haastava teos, joka esittelee lukijalle supersankarifantasian äärimmäisen lopputuloksen – ja utopian kääntöpuolen.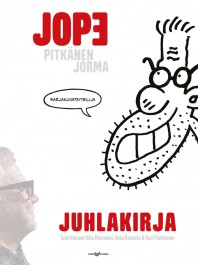 Jorma Pitkänen: Jopen juhlakirja (ENNAKKOTILAUS)
ENNAKKOTILAUS. KIRJA ILMESTYY 31.8.2017.
Kuvatyön sankari, sarjakuvan stahanovilainen Jorma Jope Pitkänen on saavuttanut miehen iän. 70 ikävuoteen mahtuu muun elämän ja elämöinnin ohella 40 000 julkaistua sarjakuvaa. Se on maailman mittaluokassakin uskomaton luku.
Jopen hahmot eivät ole sarjakuvasankareita vaan antisankareita: vastarannan kiiskiä, omissa heikkouksissaan rypeviä tyyppejä, jotka kiskovat itseään suosta savolaisen vääräleukaisuuden voimalla. Näkymätön Viänänen on pontikkaa keittävä pirttiviljelijä, kirjaimellisesti näkymätön tapaus yhteiskunnan laitamailta. Lempi on monissa liemissä keitetty evakkomummo, jonka suuta ei kuolemakaan tukkinut. Naapurin koira Lyyti haukkuu tasapuolisesti kaikki.
Täsmätarpeisiin suunniteltuja sarjoja eri alojen ja alueiden lehtiin on kymmeniä: Kisko, Paperitiikeri, Vossikka, Muikku-Koponen, Mauno Mansikka… Edes taiteilijaeläkkeen saaminen ei pysäyttänyt tehtailua. Jopen Juhlakirja on tiivistelmä yli 40 vuoden jälkeenkin jatkuvasta urasta.
Kirjan ovat toimittaneet Ville Hänninen, Vesa Kataisto ja Kari Puikkonen.
"Savolaiselle ei pitäisi koskaan antaa kynää ja paperia käteen, siitä meikäläinen on varottava esimerkki." – JOPE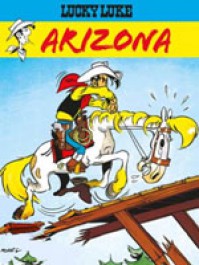 Morris: Lucky Luke – Arizona (ENNAKKOTILAUS)
ENNAKKOTILAUS. ALBUMI ILMESTYY ELOKUUSSA 2017.
Lucky Luken klassikkoalbumi, joka julkaistaan vihdoinkin suomeksi alkuperäisessä muodossaan.
Sisältää aivan ensimmäisen Lucky Luke -tarinan.
Arizona-tarina on vuodelta 1946.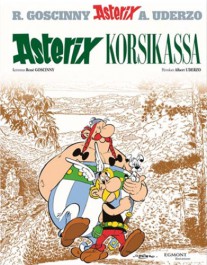 René Goscinny & Albert Uderzo: Asterix 20 – Asterix Korsikassa (kovak.) (ENNAKKOTILAUS)
ENNAKKOTILAUS. ALBUMI ILMESTYY ELOKUUSSA 2017.
Asterix Korsikassa on järjestysnumeroltaan 20. Asterix-albumi ja sarjan myydyin yksittäinen osa.
Albumissa vieraileekin muikea katras aikaisemmista osista tuttu väkeä, ja Albert Uderzo ja René Goscinny pistävät parastaan eurooppalaisten heimojen hulvattomimpien erityispiirteiden kuvaajina. Ja kuten aina, albumi tarjoilee runsaasti bongattavaa historian harrastajille.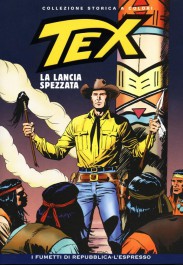 Gianluigi Bonelli & Galep: Tex Willer Kirjasto 40 – Katkaistu keihäs (ENNAKKOTILAUS)
ENNAKKOTILAUS. ALBUMI ILMESTYY ELOKUUSSA 2017.
Arvoitukselliseen taikakeihääseen liittyvän mysteerin selvittyä Texin seikkailut vievät meidät ensimmäistä Tex-tarinaa edeltäviin vuosiin, jolloin sankari sai lainsuojattoman leiman.
Texin menneisyydestä paljastuu perheen surma, työskentely rodeossa ja päätyminen etsintäkuulutetuksi.
Juba: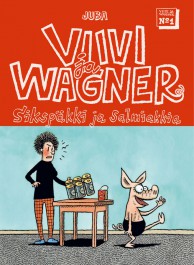 Viivi ja Wagner 1 – Sikspäkki ja salmiakkia (+ viiri) (ENNAKKOTILAUS)
ENNAKKOTILAUS. KIRJA ILMESTYY ELOKUUSSA 2017.
Viivi ja Wagner ovat hauskuuttaneet suomalaisia jo 20 vuotta, ja juhlan kunniaksi Otava julkaisee komean erikoislaitoksen kaikkien aikojen ensimmäisestä Viivi ja Wagner –albumista.
Uusi laitos esittelee ensimmäisen albumin sarjat loistavissa väreissä, ja lisäksi mukana on mainio Wagner-viirinauha, joka tuo juhlan tuntua kaikkien sarjakuvan ystävien koteihin.
Mainio lahjasetti sian ja naisen ystäville!
Pekka L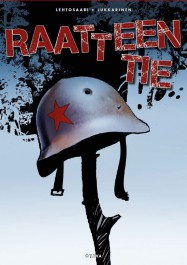 ehtosaari & Hannu Lukkarinen: Raatteen tie (ENNAKKOTILAUS)
ENNAKKOTILAUS. ALBUMI ILMESTYY ELOKUUSSA 2017.
Upea sarjakuvaromaani Raatteen tien taistelusta.
Toisen maailmansodan ankarat hetket heräävät eloon Hannu Lukkarisen upeissa kuvissa.
Käsikirjoittaja Pekka Lehtosaari oli mukana laatimassa aiheesta kertovaa dokumenttia, joka innoitti häntä kirjoittamaan tämän albumin.
Mustavalkoinen sarjakuvaromaani kertoo maineikkaan taistelun taustat ja tapahtumat dramaattisesti ja uskottavasti.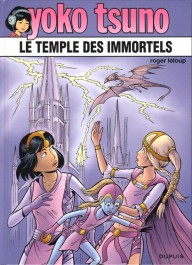 Roger Leloup: Yoko Tsuno 21 – Kuolemattomien temppeli (ENNAKKOTILAUS)
ENNAKKOTILAUS. ALBUMI ILMESTYY ELOKUUSSA 2017.
.
.
.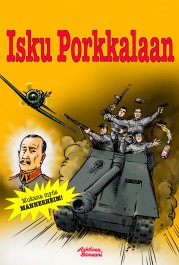 Vesa Vitikainen: Isku Porkkalaan (ENNAKKOTILAUS)
ENNAKKOTILAUS. JÄTTIPOKKARI ILMESTYY 5.9.2017.
1940-luvun lopulla sodat ovat ohi, mutta taistelu jatkuu.
Suomalainen yhteiskunta kokoaa itseään ja panostaa jälleenrakentamiseen.
Neuvostokomennon alaisena olevalla Porkkalan alueella piilotellaan jotakin todella vaarallista, kenties atomipommia?
Marsalkka Mannerheim kokoaa kaikkien aikojen iskuryhmän, johon kuuluvat sotajermut Viljam "Rokka" Pylkäs, Aarne "Marokon kauhu" Juutilainen, Lauri Törni ja Simo Häyhä. Neuvostoliitto ei arvosta asioihinsa puuttumista, käskyn käytyä turvallisuuspoliisi eli ns. Punainen Valpo lähtee tutkimaan Marskin ryhmän aikeita.
Mutta onko atomipommi sittenkään edes pahin paha, mikä Porkkalassa piilee?
Käsikirjoittaja Vesa Vitikaisella on laaja suomalaisen historian tuntemus. Hän on sovittanut useiden legendaaristen suomalaisten sotasankarien elämäkerrat sarjakuviksi. Kuvitteellista Isku Porkkalaan -seikkailutarinaa varten Vitikainen on koonnut todella kovan tekijäjoukon.
Mukana ovat mm. Anssi Rauhala, Petri Hiltunen, Jouko Ruokosenmäki, Mauri Tuure ja Mikael Mäkinen.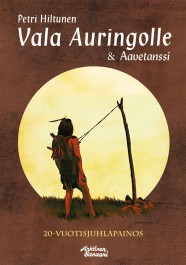 Petri Hiltunen: Vala auringolle & Aavetanssi – 20-vuotisjuhlapainos (ENNAKKOTILAUS)
ENNAKKOTILAUS. ALBUMI ILMESTYY 5.9.2017.
Kauan sitten loppuunmyydyt teokset Vala auringolle ja Aavetanssi tulevat nyt täydennettynä yhteisniteenä 20 vuotta ensi-ilmestymisensä jälkeen ja Petri Hiltusen 30-vuotistaiteilijajuhlan kunniaksi!
Teokset sijoittuvat 1800-luvun Amerikkaan, tasankointiaanien yhteisöön Etelä-Dakotaan.
Teosten päähenkilö on Tom Barnett, sioux-nimeltään Juokseva mäyrä. Vala auringolle -tarinassa Barnett on ajautunut armottoman vihan kohteeksi, ja ainoa jäljellä olevat tie johtaa omien sukulaisten pariin. Tom ei ole koskaan tuntenut olevansa osa valkoisten yhteisöä, mutta miten halukas alkuperäiskansa on ottamaan tuhlaajapojan vastaan? Kulttuurin vaihtaminen on kivulias prosessi.
Aavetanssissa tasankointiaanit yrittävät palauttaa kunniaansa ja kulttuuriaan luomalla uuden uskonnon. Tämä hurmosliike pelottaa valkoisia, jotka lähettävät ratsuväen valvomaan siouxien toimintaa. Tilanne ajautuu väistämättömään konfliktiin, joka tunnetaan historiassa Wounded Kneen verilöylynä.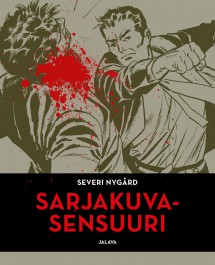 Severi Nygård: Sarjakuvasensuuri (ENNAKKOTILAUS)
ENNAKKOTILAUS. KIRJA ILMESTYY SYYSKUUSSA 2017.
Kiroilu, väkivalta, seksi, rasismi ja esivallan loukkaukset. Jopa viattomat suudelmat.
Sensuuri on iskenyt sarjakuviin monin tavoin. Sarjakuvalehtiä on sensuroitu siitä asti kun ne toisen maailmansodan jälkeen levisivät ympäri maailman. Sensuurilla on pyritty suojelemaan vallitsevaa olotilaa, oli kyse sitten kulttuurista tai ideologiasta tai valtaapitävien asemasta. Erityisesti sensuurin hampaisiin ovat aina joutuneet uudet lajityypit, kuten kauhu, underground ja manga.
Sensuurissa tekstejä on muutettu tai poistettu, on käännetty tahallisesti väärin, yksittäisiä sanoja on kielletty. On peitetty tai piirretty uudelleen hirviöitä, aseita, sukupuolitunnuksia, kuolemaa, huumeita ja alkoholia. Kokonaisia julkaisuja on myös kielletty, julkaisijoita ja tekijöitä on sakotettu. Taiteilijoita on uhattu väkivallalla ja jopa murhattu.
Sarjakuvasensuuri kertoo sarjakuvien sensuroinnin hätkähdyttävästä, yhä jatkuvasta historiasta ensimmäistä kertaa suomeksi näin laajasti.
Severi Nygård on kirjoittanut artikkeleita sarjakuvista ja laatinut sarjakuvan määrittelevän intermediaalisen sarjakuvan teorian (Intermedial Comics). Hän on kolmatta vuotta Suomen Sarjakuvaseuran hallituksessa.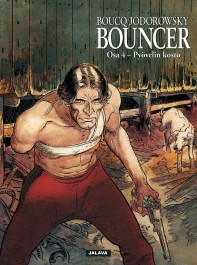 François Boucq & Alejandro Jodorowsky: Bouncer 4 – Pyövelin kosto (ENNAKKOTILAUS)
ENNAKKOTILAUS. ALBUMI ILMESTYY SYYSKUUSSA 2017.
Bouncer on lähtenyt kostamaan ystäviensä karun kohtalon. Hänelle paljastuu, että kohtaloon on punoutunut paitsi Barro Cityä tyrannisoiva öykkäri julmine roskajoukkoineen myös raaka veljesmurha, kulta, joka on henkeä arvokkaampaa, ja oikeudentuntoinen intiaani…
Puolustamalla vanhaa karjatilallista Bouncer nostattaa riistetyt maanomistajat tyrannia vastaan. Yllätyksiä on kuitenkin luvassa, kun samalla junalla kaupunkiin saapuu kolme kuolemanenkeliä sekä Bouncerin kurjan pestin jatkaja, Barro Cityn uusi pyöveli, joka ei ole sitä mitä on odotettu. Lisäksi Bouncerin menneisyydestä palaa unohdettu hahmo, ja vaiennetut muistot nousevat pintaan.
Bouncer on timantinkova western, jossa yhdistyvät Villin lännen raaka todellisuus, mystiikka ja ihmismielen pimeät puolet. Sarjan kaksi ensimmäistä osaa Kainin silmä ja Armottomien laupeus muodostavat yhtenäisen tarinan, ja kolmas osa Käärmeen oikeus aloittaa kolmen albumin kokonaisuuden.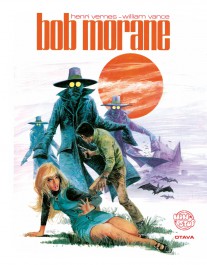 Henri Vernes & William Vance: Bob Morane (ENNAKKOTILAUS)
ENNAKKOTILAUS. KIRJA ILMESTYY SYYSKUUSSA 2017.
Klassinen sankari Bob Morane palaa hienona kokoelmana!
Vauhdikasta toimintaa ja huimia tieteisvisioita tyylikkäästi 60-luvun henkeen yhdistelevä ranskalaissarjakuva tuli tutuksi Suomessa 70-luvun Zoom-lehdessä sekä 80-luvun albumeissa.
Muhkea kokoomakirja sisältää sarjan esittelyn ja kokonaista viisi seikkailua, joista neljä on aiemmin suomentamattomia, ja viides on legendaarinen "Silmät sumussa", joka on ilmestynyt aiemmin suomeksi vain jatkosarjana.
Kuvittaja William Vance tunnetaan myös menestyssarjakuvista Bruno Brazil sekä XIII.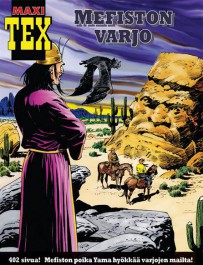 Gianluigi Bonelli & Galep: Tex Willer – Maxi-Tex 34: Mefiston varjo (ENNAKKOTILAUS)
ENNAKKOTILAUS. ALBUMI ILMESTYY SYYSKUUSSA 2017.
Mefiston ja hänen poikansa Yaman pirullisten juonittelujen sarjassa Mefiston varjo on yksi merkillisimmistä Tex Willerin ja kumppanien kamppailuista arkkivihollisten yliluonnollista mahtia vastaan.
Tarina alkaa siitä, mihin edellinen selkkaus päättyi.
Välienselvittelyssä Jukatanin niemimaalla Yama suistui mayatemppelin alla kuohuvaan mustaan virtaan. Hornan esikartanolla majaileva Mefisto pelastaa poikansa avukseen kolkon kostonsa toteuttajaksi.
Yhdessä he järjestävät kotimaahan palaavalle neljälle sankarillemme piinallisen kujanjuoksun, jossa heitä riepottelevat pimeyden ilkeimmät voimat kärjessään vampyyrilepakko Aryman.
Kostajat lietsovat ankaria luonnonvoimia, Tampassa odottaa vihaan kiihotettu mustien voodoo-veljeskunta sekä heidän häijy mambonoitansa wanga-nukkeineen. Sankareita painostetaan palaamaan Jättiläisten laaksoon, jossa jo kertaalleen kohdatut atsteekit, Auringon pojat, hakevat Yaman yllyttäminä tylyä hyvitystä aiemmista tappioistaan.
Onneksi Tex ja kumppanit ehtivät pistäytyä El Moriscon luona pahantorjunta-apua hankkimassa.
Gianluigi Bonellin kirjoittama ja Aurelio Galleppinin piirtämä klassikkoseikkailu on julkaistu aiemmin Tex Willerin numeroissa 11-15/1982.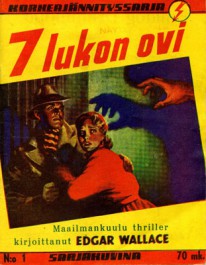 Korkeajännityssarja 1953 (ENNAKKOTILAUS)
ENNAKKOTILAUS. KIRJA ILMESTYY LOKAKUUSSA 2017.
Korkeajännitys on Aku Ankan jälkeen Suomen toiseksi vanhin jatkuvasti ilmestyvä sarjakuvalehti.
Lehti aloitti nimellä Korkeajännityssarja vuonna 1953, jolloin ilmestyi viisi julkaisua.
Sotaseikkailujen sijaan Korkeajännitys keskittyi alkuaikoinaan enemmänkin salapoliisi-, agentti- ja jännitystarinoihin.
Egmont Kustannus julkaisee nyt kaikki ensimmäisen vuoden tarinat yksiin kansiin koottuna upeana näköislaitoksena.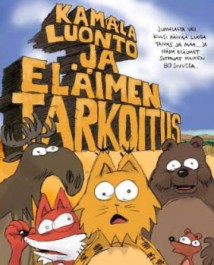 Jarkko Vehniäinen: Kamala luonto ja eläimen tarkoitus (ENNAKKOTILAUS)
ENNAKKOTILAUS. ALBUMI ILMESTYY LOKAKUUSSA 2017.
Jarkko Vehniäisen hulvaton Kamala luonto siirtyy Otavan sarjakuvaperheeseen!
Ilveksen ja kärpän karkeista edesottamuksista kertova sarjakuvastrippi on tuttu muun muassa Helsingin Sanomista, Ilta-Sanomista, Aamulehdestä ja Keskisuomalaisesta.
Uusi albumi sisältää tuhdin annoksen metsänhenkistä huumoria – ja näitä strippejä ei ole aiemmin julkaistu kokoelmissa!
Tex Wille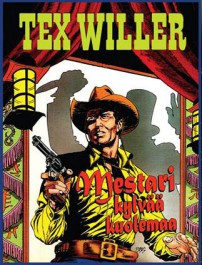 r – Mestari kylvää kuolemaa (ENNAKKOTILAUS)
ENNAKKOTILAUS. KIRJA ILMESTYY LOKAKUUSSA 2017.
Neljäs mammuttimainen Tex-kirja sisältää tarinat Shanghai Ladyn tragedia, Mestarin paluu ja Salaliitto Custeria vastaan.
.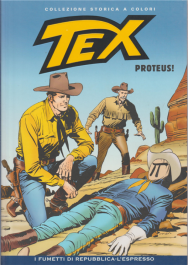 Gianluigi Bonelli & Galep: Tex Willer Kirjasto 41 – Proteus! (ENNAKKOTILAUS)
ENNAKKOTILAUS. ALBUMI ILMESTYY LOKAKUUSSA 2017.
Tex kohtaa yhden historiansa pahimmista vastustajista.
Proteus on nerokas ryöväri, rationaalinen juonenpunoja ja mestari keksimään ovelia metkuja, joilla hän onnistuu petkuttamaan valppaimpiakin vastustajiaan – jopa Tex huomaa epäilevänsä voittonsa varmuutta.
George Herriman: Krazy Kat 1916-1918 (ENNAKKOTILAUS)
ENNAKKOTILAUS. KIRJA ILMESTYY LOKAKUUSSA 2017.
Runollinen mestariteos jälleen Suomeksi!
George Herrimanin klassinen sarjakuva pääsee oikeuksiinsa tässä suurikokoisessa teoksessa, joka sisältää Krazy Katin sunnuntaisivut vuosilta 1916-1918.
Uraauurtava, upeasti kuvitettu ja runollisesti kerrottu sarja kissan ja hiiren omituisesta suhteesta tenhoaa ja kiehtoo yhä 100 vuotta ilmestymisensä jälkeen.
Uudessa kirjassa on runsaasti aiemmin suomentamatonta materiaalia.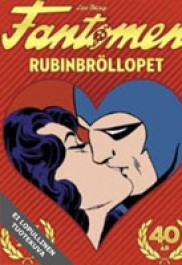 Mustanaamio ja Diana – Rubiinihäät (ENNAKKOTILAUS)
ENNAKKOTILAUS. ALBUMI ILMESTYY LOKAKUUSSA 2017.
On kulunut jo 40 vuotta siitä, kun Mustanaamio ja Diana Palmer sanoivat "tahdon".
Heidän rubiinihäitään juhlistetaan komealla sarjakuvakokoelmalla, jossa seurataan tätä unohtumatonta pariskuntaa myötä- ja vastoinkäymisissä. Kohokohtana ovat satumaiset häät viidakossa.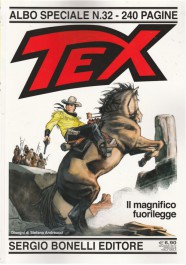 Tex Willer Suuralbumi 36 (ENNAKKOTILAUS)
ENNAKKOTILAUS. ALBUMI ILMESTYY LOKAKUUSSA 2017.
Alkuperäisteos Tex Albo Speciale 32 ilmestyy Italiassa kesällä 2017, ja se julkaistaan tuoreeltaan Suomessa syksyllä.
.
.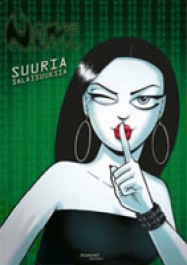 Lise Myhre: Nemi 35 – Suuria salaisuuksia (ENNAKKOTILAUS)
ENNAKKOTILAUS. ALBUMI ILMESTYY MARRASKUUSSA 2017.
Uusi Nemi-albumi tuo valoa syksyyn.
Suorapuheinen Nemi vähät välittää muiden mietteistä.
Hän antaa puheiden valua suoraan toisesta korvasta ulos ja tekee juuri niin kuin itse haluaa.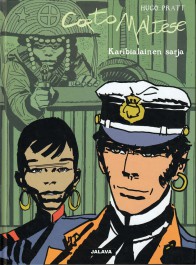 Hugo Pratt: Corto Maltese – Karibialainen sarja (ENNAKKOTILAUS)
ENNAKKOTILAUS. ALBUMI ILMESTYY JOULUKUUSSA.
Corto Maltese ja hänen ystävänsä lähtevät vaiheikkaalle matkalle, mammonan ja magian jäljille, kohti Brasiliaa.
Edessä on uusia aarteita ja uusia maailmoja, ja laivan nimi on Dreaming boy.
Albumi sisältää tarinat Tristan Bantamin salaisuus, Tapaaminen Bahiassa ja Tarkan Laukauksen samba, jotka ilmestyvät nyt ensi kertaa suomeksi nelivärisinä.
Ne on julkaistu alun perin ranskaksi vuonna 1979 ja suomeksi mustavalkoisina albumissa Kauriin merkin alla (1996).