Luettelo:
Kotimaiset uutuudet
Manga-uutuudet
Ulkomaiset uutuudet
Lehdet ja kirjat
KOTIMAISET UUTUUDET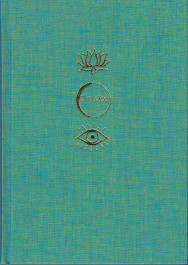 Emmi Valve: Tauko
Tauko on pysähtymisharjoituskirja rauhoittumiseen, oman mielentilan tasapainottamiseen ja päivittämiseen.
Sen avulla voi seurata henkisiä muutostiloja ja kehittymistä.
Voit täyttää yhden sivun vaikka heti aamusta tai työpäivän aikana, aina kun tunnet tarvitsevasi pientä uudistusta.
Emmi Valve on porvoolainen sarjakuvataiteilija ja kuvittaja.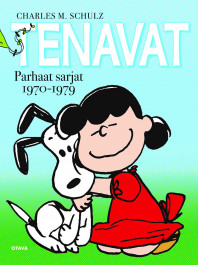 Charles M. Schulz: Tenavat – Parhaat sarjat 1970-1979
Iki-ihanan sarjakuvan parhaita tarinoita villiltä 70-luvulta​.
Jaska Jokunen, Tellu, Ressu ja muut mainiot tenavat ovat täällä jälleen.
Värikäs kirja esittelee hauskimmat tarinat vuosilta 1970–1979, jolloin sarja teki varsinaisen läpimurron maailmanmaineeseen.
Sarjakuvien lisäksi kirja sisältää Tenavien 70-luvun vaiheita valottavan artikkelin.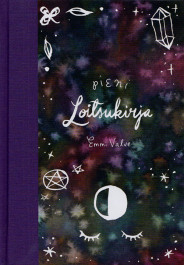 Emmi Valve: Pieni loitsukirja
Pieni loitsukirja on kätevä kokoelma kuvitettuja nykynoitien loitsuja aiheesta kiinnostuneille.
Vinkkejä paremman unen saavuttamiseksi, itsevarmuuden parantamiseksi, rakkauteen, siivoamiseen ja niin edelleen.
Loitsujen toimivuus on lukijan oman uskon varassa.
.
MANGA-UUTUUDET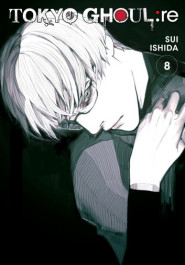 Sui Ishida: Tokyo Ghoul:re 8
Haise Sasaki auttaa vanhoja tovereitaan pakenemaan Cochleasta.
Hän yrittää välttää veristä yhteenottoa työtovereidensa kanssa, mutta saa siitä huolimatta vastaansa Kisho Ariman. Armoton tutkija pakottaa Haisen kohtaamaan pahimmat pelkonsa…
Ikäraja 15+ / Kauhu/Toiminta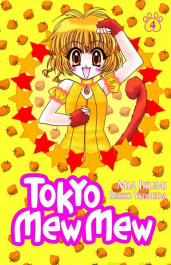 Reiko Yoshida & Mia Ikumi: Tokyo Mew Mew 4
Ichigon ja kumppaneiden arki on kaikkea muuta kuin helppoa.
Siviilielämä, työ kahvilassa, taistelu avaruusolentoja vastaan…
Onneksi sentään Ichigon ja Masayan välit ovat kunnossa. Poika jopa pyytää Ichigoa lähtemään kanssaan konserttiin!
Ei liene yllätys, että Ichigo suostuu mielellään.
Mutta Quichella tovereineen on myös suunnitelmansa samalle illalle – ja niihin kuuluu Tokion peittäminen saastepilveen… Ehtivätkö Mewmew-tytöt löytämään seuraavan mew-aquan ajoissa estääkseen katastrofin? Ja kuinka käy Ichigon ja Masayan treffien
Ikäsuositus: 9+
ULKOMAISET UUTUUDET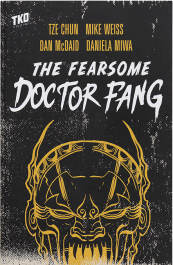 Tze Chun & Dan McDaid: The Fearsome Doctor Fang
In this globe-trotting adventure, a street cop and a treasure hunter pursue dashing Chinese criminal mastermind The Fearsome Doctor Fang.
But when they discover Fang is working undercover, our trio must join forces to stop evil from awakening an ancient power…
.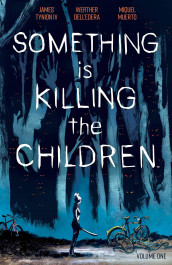 James Tynion IV & Werther Dell'Edera: Something Is Killing the Children 1
IT'S THE MONSTERS WHO SHOULD BE AFRAID.
When the children of Archer's Peak–a sleepy town in the heart of America–begin to go missing, everything seems hopeless. Most children never return, but the ones that do have terrible stories–impossible details of terrifying creatures that live in the shadows.
Their only hope of finding and eliminating the threat is the arrival of a mysterious stranger, one who believes the children and claims to be the only one who sees what they can see.
Her name is Erica Slaughter.
She kills monsters. That is all she does, and she bears the cost because it must be done.
GLAAD Award-winning writer James Tynion IV ( The Woods, Batman: Detective Comics) teams with artist Werther Dell'Edera ( Briggs Land) for an all-new story about staring into the abyss. Collects Something is Killing the Children #1-5.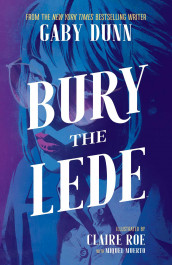 Gaby Dunn & Claire Roe: Bury the Lede
Named "One of the 41 Best LGBTQ Books That'll Change the Literary Landscape in 2019" by O: The Oprah Magazine.
From New York Times-bestselling author Dunn comes a story of an ambitious young reporter and the potential murderess who will change her life.
Contains mature content.
.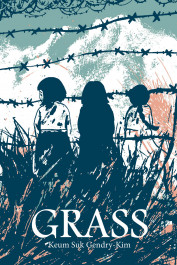 Keum Suk Gendry-Kim: Grass
Grass is a powerful antiwar graphic novel, telling the life story of a Korean girl named Okseon Lee who was forced into sexual slavery for the Japanese Imperial Army during the Second World War–a disputed chapter in twentieth-century Asian history.
Beginning in Lee's childhood, Grass shows the lead-up to the war from a child's vulnerable perspective, detailing how one person experienced the Japanese occupation and the widespread suffering it entailed for ordinary Koreans.
Keum Suk Gendry-Kim emphasizes Lee's strength in overcoming the many forms of adversity she experienced.
Grass is painted in a black ink that flows with lavish details of the beautiful fields and farmland of Korea and uses heavy brushwork on the somber interiors of Lee's memories.
The cartoonist Gendry-Kim's interviews with Lee become an integral part of Grass, forming the heart and architecture of this powerful nonfiction graphic novel and offering a holistic view of how Lee's wartime suffering changed her.
Grass is a landmark graphic novel that makes personal the desperate cost of war and the importance of peace.
Appeared on best of the year lists from The New York Times, The Guardian, and more! Winner of The Cartoonist Studio Prize for Best Print Comic of the Year!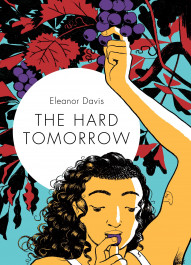 Eleanor Davis: The Hard Tomorrow
Hannah is a thirty-something wife, home-health worker, and antiwar activist.
Her husband, Johnny, is a stay-at-home pothead working–or working–on building them a house before the winter chill sets in.
They're currently living and screwing in the back of a truck, hoping for a pregnancy, which seems like it will never come.
Legs in the air, for a better chance at conception, Hannah scans fertility Reddits while Johnny dreams about propagating plants–kale, tomatoes–to ensure they have sufficient sustenance should the end times come, which, given their fragile democracy strained under the weight of a carceral state and the risk of horrible war, doesn't seem so far off.
Helping Hannah in her fight for the future is her best friend Gabby, a queer naturalist she idolizes and who adores her. Helping Johnny build the house is Tyler, an off-the-grid conspiracy theorist driven sick by his own cloudy notions of reality.
Told with tenderness and care in an undefined near future, Eleanor Davis's The Hard Tomorrow blazes unrestrained, as moments of human connection are doused in fear and threats. Her astute projections probe at current anxieties in a cautionary tale that begs the question: What will happen after tomorrow?
Winner of the LA Times Book Prize for Best Graphic Novel, 30 best of the year and best of the decade nods from The Guardian, Wired, NPR, and more!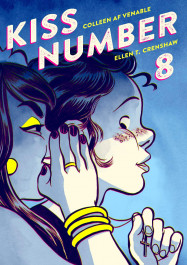 Colleen AF Venable & Ellen T. Crenshaw: Kiss Number 8
Mads is pretty happy with her life.
She goes to church with her family, and minor league baseball games with her dad. She goofs off with her best friend Cat, and has thus far managed to avoid getting kissed by Adam, the boy next door.
It's everything she hoped high school would be… until all of a sudden, it's not.
Her dad is hiding something big–so big it could tear her family apart. And that's just the beginning of her problems: Mads is starting to figure out that she doesn't want to kiss Adam… because the only person she wants to kiss is Cat.
Kiss Number 8, a graphic novel from writer Colleen AF Venable and illustrator Ellen T. Crenshaw, is a layered, funny, sharp-edged story of teen sexuality and family secrets.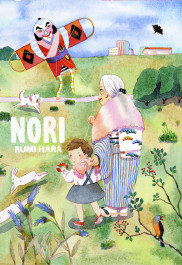 Rumi Hara: Nori
A dulcet debut capturing a touching relationship between the spirited Nori and her grandma.
Ignatz nominated and MoCCA Arts Festival Award-winning cartoonist Rumi Hara invites you to visit her magical world.
Nori (short for Noriko) is a spirited three-year-old girl who lives with her parents and grandmother in the suburbs of Osaka during the 1980s.
While both parents work full-time, her grandmother is Nori's caregiver and companion–forever following after Nori as the three year old dashes off on fantastical adventures.
One day Nori runs off to be met by an army of bats–the symbol of happiness.
Soon after, she is at school chasing a missing rabbit while performing as a moon in the school play, touching on the myth of the Moon Rabbit.
A ditch by the side of the road opens a world of kids, crawfish, and beetles, not to mention the golden frog and albino salamander.
That night, her grandma takes to the Bon Odori festival to dance with her ancestors.
When Nori wins a trip to Hawaii, she finds herself swimming with a sea turtle, though she doesn't know how to swim.
In mesmerizing short stories of black and white artwork with alternating spot color, Hara draws on East Asian folklore and Japanese culture to create an enchanting milieu that Nori tries to make sense of, wrestling between the reality of what she sees and the legends her grandma shares with her.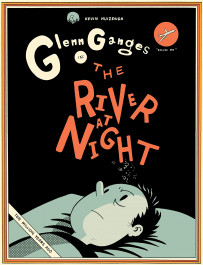 Kevin Huizenga: The River at Night
In The River at Night, Kevin Huizenga delves deep into consciousness.
What begins as a simple, distracted conversation between husband and wife, Glenn and Wendy Ganges–him reading a library book and her working on her computer–becomes an exploration of being and the passage of time.
As they head to bed, Wendy exhausted by a fussy editor and Glenn energized by his reading and no small amount of caffeine, the story begins to fracture.
The River at Night flashes back, first to satirize the dot-com boom of the late 1990s and then to examine the camaraderie of playing first-person shooter video games with work colleagues.
Huizenga shifts focus to suggest ways to fall asleep as Glenn ponders what the passage of time feels like to geologists or productivity gurus.
The story explores the simple pleasures of a marriage, like lying awake in bed next to a slumbering lover, along with the less cherished moments of disappointment or inadvertent betrayal of trust.
Huizenga uses the cartoon medium like a symphony, establishing rhythms and introducing themes that he returns to, adding and subtracting events and thoughts, stretching and compressing time.
A walk to the library becomes a meditation on how we understand time, as Huizenga shows the breadth of the comics medium in surprising ways.
The River at Night is a modern formalist masterpiece as empathetic, inventive, and funny as anything ever written.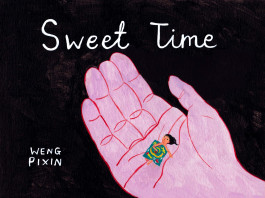 Weng Pixin: Sweet Time
Vibrant swatches of paint build resonant portraits of heartache, childhood memories, and loneliness.
Sweet Time is an intimate rumination on love, empathy, and confidence.
Singaporean cartoonist Weng Pixin delicately explores strained relationships with a kind of hopefulness while acknowledging their inevitable collapse. Her stories are like a series of snapshots in a photo album or the brightest highlights from an Instagram profile.
Gorgeous image follows gorgeous image in a delicate quest to find connection.
A night out turns into a chance encounter that is at first ecstatic and then quickly descends into awkwardness.
A round of "he loves me, he loves me not" becomes a way of reading every action taken by a distant love interest.
A couple find themselves in an artificially beautiful landscape, but the relationship can't survive their difference of opinion on the illusion of its beauty.
In Sweet Time, thick and bold strokes of color mingle with delicate lines. Weng combines colorful realism with a gentle wit and introspection, crafting infinitely relatable stories of everyday life and love now.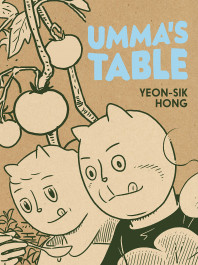 Yeon-Sik Hong: Umma's Table
The joy of food and tradition unites a family faltering in the face of illness and loss.
Madang is an artist and new father who moves to a quiet home in the countryside with his wife and young baby, excited to build a new life full of hope and joy, complete with a garden and even snow.
But soon reality sets in and his attention is divided between his growing happy family and his impoverished parents back in Seoul in a dingy basement apartment.
With an ailing mother in and out of the hospital and an alcoholic father, Madang struggles to overcome the exhaustion and frustration of trying to be everything all at once: a good son, devoted father, and loving husband.
To cope, he finds himself reminiscing about their family meals together, particularly his mother's kimchi, a traditional dish that is prepared by the family and requires months of fermentation.
Memories of his mother's glorious cooking―so good it would prompt a young Madang and his brother into song―soothe the family.
With her impending death, Madang races to learn her recipes and bring together the three generations at the family table while it's still possible.
This is a beautiful and thoughtful meditation on how the kitchen and communal cooking―in the past, present, and future―bind a family together amidst the inevitable.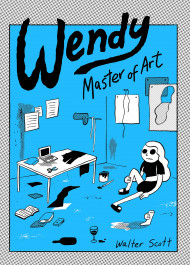 Walter Scott: Wendy, Master of Art
The existential dread of making (or not making) art takes center stage in this trenchant satire of MFA culture.
Wendy is an aspiring contemporary artist whose adventures have taken her to galleries, art openings, and parties in Los Angeles, Tokyo, and Toronto.
In Wendy, Master of Art, Walter Scott's sly wit and social commentary zero in on MFA culture as our hero hunkers down to complete a master of fine arts at the University of Hell in small-town Ontario.
Finally Wendy has space to refine her artistic practice, but in this calm, all of her unresolved insecurities and fears explode at full volume―usually while hungover.
What is the post-Jungian object as symbol? Will she ever understand her course reading―or herself? What if she's just not smart enough? As she develops as an artist and a person, Wendy also finds herself in a teaching position, mentoring a perpetually sobbing grade-grubbing undergrad.
Scott's incisively funny take on art school pretensions isn't the only focus. Wendy, Master of Art explores the politics of open relationships and polyamory, performative activism, the precariousness of a life in the arts, as well as the complexities of gender identity, sex work, drug use, and more.
At its heart, this is a book about the give and take of community―about learning to navigate empathy and boundaries, and to respect herself. It is deeply funny and endlessly relatable as it shows Wendy growing from millennial art party girl to successful artist, friend, teacher―and Master of Art.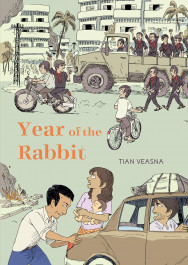 Tian Veasna: Year of the Rabbit
Year of the Rabbit tells the true story of one family's desperate struggle to survive the murderous reign of the Khmer Rouge in Cambodia.
In 1975, the Khmer Rouge seized power in the capital city of Phnom Penh.
Immediately after declaring victory in the war, they set about evacuating the country's major cities with the brutal ruthlessness and disregard for humanity that characterized the regime ultimately responsible for the deaths of one million citizens.
Cartoonist Tian Veasna was born just three days after the Khmer Rouge takeover, as his family set forth on the chaotic mass exodus from Phnom Penh.
Year of the Rabbit is based on firsthand accounts, all told from the perspective of his parents and other close relatives.
Stripped of any money or material possessions, Veasna's family found themselves exiled to the barren countryside along with thousands of others, where food was scarce and brutal violence a constant threat.
Year of the Rabbit shows the reality of life in the work camps, where Veasna's family bartered for goods, where children were instructed to spy on their parents, and where reading was proof positive of being a class traitor.
Constantly on the edge of annihilation, they realized there was only one choice–they had to escape Cambodia and become refugees.
Veasna has created a harrowing, deeply personal account of one of the twentieth century's greatest tragedies.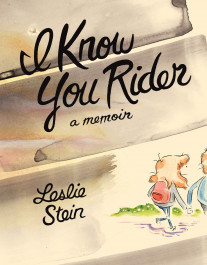 Leslie Stein: I Know You Rider
A candid and philosophical memoir tackling abortion and the complex decision to reproduce.
I Know You Rider is Leslie Stein's rumination on the many complex questions surrounding the decision to reproduce.
Opening in an abortion clinic, the book accompanies Stein through a year of her life, steeped in emotions she was not quite expecting while also looking far beyond her own experiences.
She visits with a childhood friend who's just had twins and is trying to raise them as environmentally as possible, chats with another who's had a vasectomy to spare his wife a lifetime of birth control, and spends Christmas with her own mother, who aches for a grandchild.
Through these melodically rendered conversations with loved ones and strangers, Stein weaves one continuing conversation with herself.
She presents a sometimes sweet, sometimes funny, and always powerfully empathetic account, asking what makes a life meaningful and where we find joy, amid other questions–most of which have no solid answers, much like real life.
Instead of focusing on trauma, I Know You Rider is a story about unpredictability, change, and adaptability, adding a much-needed new perspective to a topic often avoided or discussed through a black-and-white lens.
People are ever changing, contradicting themselves, and having to deal with unforeseen circumstances: Stein holds this human condition with grace and humor, as she embraces the cosmic choreography and keeps walking, open to what life blows her way.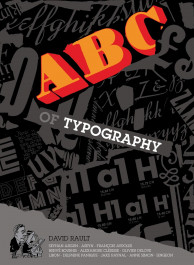 David Rault: ABC of Typography
For the first time, the history of typography is told in comic strip form.
Typography confronts us everywhere: in books and newspapers, on road signs, in product packaging, and on political leaflets.
It is ubiquitous to the point of mundanity.
But while the typeface might be secondary to the message, it remains crucial to the way we respond.
Fonts spark emotions; they evoke eras and ideologies. Some, like Edward Johnson's for the London Underground, have become iconic. Others, like Comic Sans, are loathed. Each one has its own place in history.
The ABC of Typography traces 3,500 years of type from Sumerian pictographs through Roman calligraphy to Gutenberg, the Bauhaus, and beyond. Brimming with insight and anecdote, this witty and well-informed graphic guide explores the historical, technological, and cultural shifts that have defined the look of the words we read.
LEHDET JA KIRJAT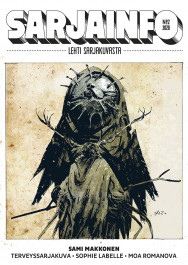 Sarjainfo #187 (2/2020)
Teemanumero: dokumentaarinen sarjakuva. Sis. mm.:
• Kansi ja pääjuttu: Sami Makkonen kuvaa Kalevalaa ja kauhua
• Vinjetisti: Viima Äikäs
• Mitä on terveyssarjakuva / graphic medicine?
• Moa Romanova
• Sophie Labelle
• Otava Heikkilä
• Pilapiirtäjä Seppo Leinonen
• Animaatio: Cartoon Movie
• Arkisto: Sarjakuvavero
• Ajan vangit: Ansu
• Pääarviot: Tiitu Takalo: Memento mori, Jätti-Kuti
Sarjainfo on Suomen sarjakuvaseuran lehti, joka ilmestyy neljästi vuodessa.