Luettelo:
Ulkomaiset uutuudet
Lehdet ja kirjat
Käytetyt sarjakuvat
Alkuun
ULKOMAISET UUTUUDET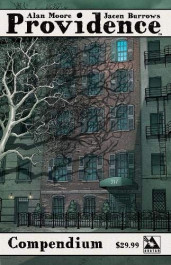 Alan Moore & Jacen Burrows: Providence Compendium
Finally, the complete Alan Moore masterpiece in one 480 page tome – the PROVIDENCE COMPENDIUM!
Providence is Alan Moore's quintessential horror series!
In it, he weaves and reinvents the works of H.P. Lovecraft through historical events.
It is both a sequel and prequel to Neonomicon.
The PROVIDENCE COMPENDIUM is the complete series, all twelve issues by Alan Moore and Jacen Burrows, in one 480 page volume.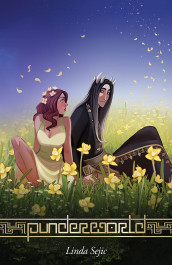 Linda Sejic: Punderworld 1
Hades and Persephone's love-struck misadventures.
The classic tale of Greek mythology, but 100% more awkwardly relatable.
Hades is the officious, antisocial ruler of the Underworld; Persephone, daughter of Demeter, is an earth goddess of growth and renewal – they've been crushing on each other for the past two centuries.
But when a festival (and a little liquid courage) present an opportunity to put an end to their olympian will-they-won't-they, a meddlesome pantheon and several titanic misassumptions threaten to give every god in the sky the wrong impression… and leave their romance dead before it can bloom.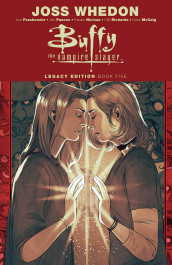 Joss Whedon: Buffy the Vampire Slayer Legacy Edition 5
Set during the fifth and sixth seasons of Buffy the Vampire Slayer television series, the Scooby Gang deals with two of their greatest tragedies.
Joyce Summers is dead – but while Buffy and her friends must all cope with their pain, one of them holds a secret that might be the only way to stop a demon invasion.
Then, Buffy herself dies and without the Slayer, it seems like Sunnydale has been left defenseless. Now the Scooby Gang must discover if they have what it takes to protect their home – and bring their friend back to life!
Collects Buffy the Vampire Slayer #39-50, previously published by Dark Horse Comics. This volume also collects rare short stories including "Willow & Tara: Demonology Menagerie", "Rock 'N Roll All Night", "Mall Rats" and "Angels We Have Seen on High."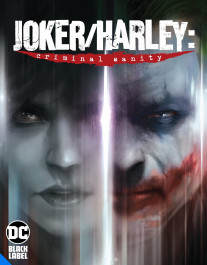 Kami Garcia & Mico Suayan: Joker/Harley – Criminal Sanity
Murder is his art. Catching killers is hers.
In Gotham City, heinous acts of violence are a daily occurrence. Harley Quinn, forensic psychiatrist and profiler, consults with the GCPD on their worst cases. But she is fixated on an unsolved murder that haunts her–the night she discovered her roommate's body marked with the signature of a notorious serial killer known as The Joker.
Five years later, the case remains unsolved, and a new series of horrific killings has begun. As the murders escalate and the meticulously constructed crime scenes become more elaborate, Harley's obsession with finding the depraved psychopath responsible leads her down a dangerous path. When the past and the present finally collide, Harley has to decide how far she is willing to go–and how many lines she is willing to cross–to solve these cases once and for all.
Written by #1 New York Times and international bestselling author Kami Garcia ( Beautiful Creatures, Unbreakable, The X-Files Origins: Agent of Chaos) and drawn by Mico Suayan ( Bloodshot Reborn), Jason Badower ( Wonder Woman '77), and Mike Mayhew ( The Star Wars), Joker/Harley: Criminal Sanity introduces readers to a Joker and Harley Quinn unlike any they've seen before, utilizing forensic psychiatry, behavior analysis (profiling), and psychological profiles to create a true-to-life take on these iconic characters that is more terrifying than any psychotic fantasy. This volume collects issues #1-8, as well as Joker/Harley: Criminal Sanity–Secret Files.
"Joker/Harley: Criminal Sanity is as brutal and cruel as Gotham itself. Kami Garcia and her disturbed co-conspirator artists are about to make you uncomfortable in the very best way." –Brad Meltzer, New York Times bestselling author of The Escape Artist and writer of Identity Crisis.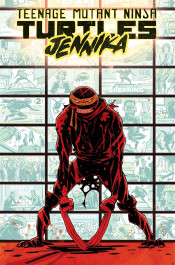 Brahm Revel: Teenage Mutant Ninja Turtles – Jennika II
Jennika is back with another solo adventure descending into the depths of Mutant Town to unravel a terrible mystery affecting its citizens!
Mutants are turning into monsters and fear is spreading in Mutant Town.
Jennika takes to the underworld to get to the bottom of the situation, but enemies old and new await!
As she delves deeper into the mystery in search of answers to the bizarre transformations that have been affecting her fellow citizens she is forced to work with a former enemy, realizing that the situation is far more complicated and dangerous than she originally thought!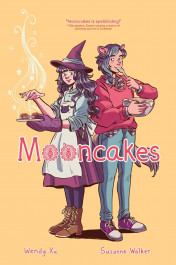 Suzanne Walker & Wendy Xu: Mooncakes
Nova Huang knows more about magic than the average teen witch.
One fateful night, she follows reports of a white wolf into the woods, and she comes across the unexpected: her childhood crush, Tam Lang, battling a horse demon in the woods.
Their latent feelings are rekindled against the backdrop of witchcraft, untested magic, occult rituals, and family ties both new and old in this enchanting tale of self-discovery.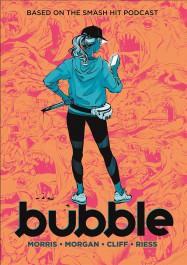 Jordan Morris & Tony Cliff: Bubble
Based on the smash-hit audio serial, Bubble is a hilarious high-energy graphic novel with a satirical take on the "gig economy."
Built and maintained by corporate benevolence, the city of Fairhaven is a literal bubble of safety and order (and amazing coffee) in the midst of the Brush, a harsh alien wilderness ruled by monstrous Imps and rogue bands of humans.
Humans like Morgan, who's Brush-born and Bubble-raised and fully capable of fending off an Imp attack during her morning jog.
She's got a great routine going―she has a chill day job, she recreationally kills the occasional Imp, then she takes that Imp home for her roommate and BFF, Annie, to transform into drugs as a side hustle.
But cracks appear in her tidy life when one of those Imps nearly murders a delivery guy in her apartment, accidentally transforming him into a Brush-powered mutant in the process.
And when Morgan's company launches Huntr, a gig economy app for Imp extermination, she finds herself press-ganged into kicking her stabby side job up to the next level as she battles a parade of monsters and monstrously Brush-turned citizens, from a living hipster beard to a book club hive mind.
.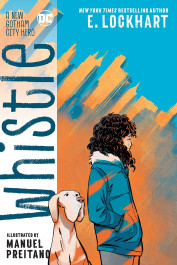 E. Lockhart & Manuel Preitano: Whistle – A New Gotham City Hero
From New York Times bestselling author E. Lockhart (Genuine Fraud, We Were Liars) and artist Manuel Preitano (The Oracle Code) comes a new Gotham City superhero in this exciting YA graphic novel.
Sixteen-year-old Willow Zimmerman has something to say. When she's not on the streets protesting City Hall's neglect of her run-down Gotham neighborhood, she's working nights at the local dog shelter. But despite how much she does for the world around her, she's struggling to take care of her sick mother at home. She's got no time for boys (though there's one she really likes), and no means to adopt the amazingly loyal stray Great Dane, Lebowitz, that follows her around.
Without health insurance and with money running out, a desperate Willow reconnects with an estranged family friend E. Nigma–party promoter, and real estate tycoon. Nigma opens the door to an easier life, offering Willow a new job hosting his glamorous private poker nights with Gotham City's elites. Now Willow is able to afford critical medical treatments for her mother and get a taste of the high life she's never had.
Then everything changes: Willow and Lebowitz are attacked by one of Gotham's most horrific villains, the monstrous Killer Croc. When they wake after the fight, they can understand each other. And Willow has powers she never dreamed of.
When Willow discovers that Nigma and his poker buddies are actually some of Gotham's most corrupt criminals, she must make a choice: remain loyal to the man who saved her mother's life, or use her new powers to save her community.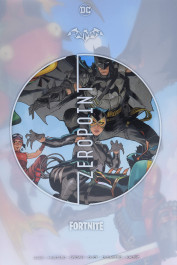 Batman/Fortnite – Zero Point
Can the World's Greatest Detective solve the mystery of Zero Point and escape the battle royale world of FORTNITE?
When a crack splits above Gotham City, Batman is pulled into a bizarre and unfamiliar world, with no memory of who he is or where he came from…
As he fights to recall his past and escape an endless loop of chaos and struggle, he'll come face to face for the first time with the likes of Renegade Raider, Fishstick, and Bandolette—as well as others who seem impossibly familiar to him. While the World's Greatest Detective strives to make sense of this strange new world, he'll uncover the shocking truth about the Island, what lies beyond the Loop, and how everything is connected to the mysterious Zero Point.
Batman/Fortnite: Zero Point uncovers secrets never before revealed in game or anywhere else! Every fan of Batman, Fortnite, stunning art and edge-of-your-seat excitement won't want to miss the Caped Crusader facing off against Fortnite champions on the Island, in a desperate attempt to save not only himself, but other familiar faces from the DCU…and perhaps the Multiverse itself!
Comics all-stars Christos Gage, Reilly Brown, Christian Duce, Nelson DeCastro, and John Kalisz are joined by Epic Games chief creative officer Donald Mustard to bring readers into the Loop and help the World's Greatest Detective solve the mysterious of the global gaming phenomenon.
This hardcover collects issues 1-6 of the global bestselling series, featuring variant covers from comics' greatest talents including Kenneth Rocafort, Arthur Adams, Jim Lee, Scott Williams, Amanda Conner, Dan Mora, and Kim Jung Gi, premium variant covers from Donald Mustard himself, and a bonus code unlocking seven DC-themed Fortnite digital items.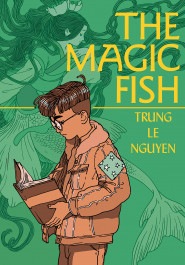 Trung Le Nguyen: The Magic Fish
Tiến loves his family and his friends…but Tiến has a secret he's been keeping from them, and it might change everything. An amazing YA graphic novel that deals with the complexity of family and how stories can bring us together.
Real life isn't a fairytale.
But Tiến still enjoys reading his favorite stories with his parents from the books he borrows from the local library. It's hard enough trying to communicate with your parents as a kid, but for Tiến, he doesn't even have the right words because his parents are struggling with their English. Is there a Vietnamese word for what he's going through?
Is there a way to tell them he's gay?
A beautifully illustrated story by Trung Le Nguyen that follows a young boy as he tries to navigate life through fairytales, an instant classic that shows us how we are all connected. The Magic Fish tackles tough subjects in a way that accessible with readers of all ages, and teaches us that no matter what—we can all have our own happy endings.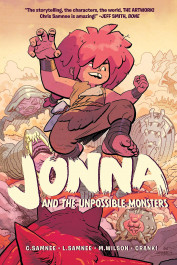 Chris Samnee & Laura Samnee: Jonna and the Unpossible Monsters 1
An epic tale of sisters, survival, and some monster-punching.
Rainbow has been looking for her younger sister, Jonna, for over a year–since the monsters appeared and their world began to dry up. Going from settlement to settlement, Rainbow asks every survivor she meets: Have you seen my sister?
Then, one day, Jonna's spotted out in the wild: filthy, but strong. Strong enough to knock back a towering monster with one punch. All this time, she's been surviving. On her own. Without Rainbow. Without anyone.
But there are more dangers in the world than monsters, and when the two sisters reunite, they'll discover the secrets of this new and terrifying world firsthand.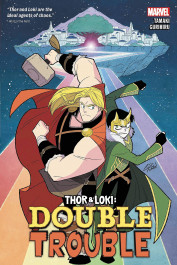 Mariko Tamaki & Gurihiru: Thor & Loki – Double Trouble
They're brothers, gods and sons of Odin — but Thor and Loki just don't get along!
Especially since Loki keeps tricking Thor into doing things that will get him in trouble. Even so, when Loki dares Thor to steal a powerful relic from Odin's vault, how can the God of Thunder say nay?
As Loki summons a serpent set on city-smashing, Thor has to clean up his mess…again!
But when the feuding siblings are transported to an alternate universe, they meet a very different Thor: Jane Foster!
Can the Goddess of Thunder help these misbehaving brothers find their way home?
Mariko Tamaki and Gurihiru — the fan-favorite team that brought you SPIDER-MAN & VENOM: DOUBLE TROUBLE — return to unleash anarchy in Asgard!
COLLECTING: Thor & Loki: Double Trouble (2021) #1-4.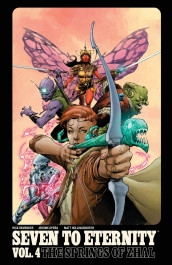 Rick Remender & Jerome Opeña: Seven to Eternity 4 – The Springs of Zhal
Adam and the Mud King's journey comes to an end at the fabled Springs of Zhal, which promise to cure the fallen Mosak knight of his fatal affliction and fulfill the promise the God of Whispers owes him.
Is it a ruse or salvation?
Will it be worth the sacrifices Adam has made?
RICK REMENDER and JEROME OPEÑA bring their ethereal fantasy epic to a stunning conclusion.
Collecting Seven to Eternity #14-17.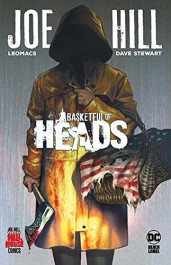 Joe Hill & Leomacs: Basketful of Heads
#1 New York Times bestselling author Joe Hill asks, "With a cursed Viking axe, what can you accomplish?" and June Branch is ready to answer!
Heads will roll…
June Branch is in trouble.
She's trapped on Brody Island with nowhere to run.
Her boyfriend, Liam, has been kidnapped.
And four bloodthirsty escaped convicts will stop at nothing to find her.
All poor June has to defend herself with is a strange Viking axe with the terrifying power to decapitate a person and leave their head still talking.
If she's going to save Liam and herself, June will have to keep a cool head…or even a whole basketful of them!
From #1 New York Times bestselling writer Joe Hill ( NOS4A2, Locke & Key) comes Basketful of Heads, the first series in the smash-hit lineup of the Hill House Comics library. Featuring incredible artwork by Leomacs ( Lucifer), this spine-tingling collection includes the entire seven-issue miniseries, as well as character designs and behind-the-scenes sketches.
Collects issues #1-7.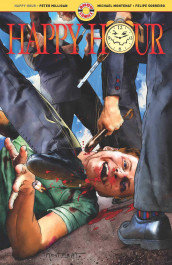 Peter Milligan & Michael Montenat: Happy Hour
In a near-future America, happiness isn't just a right—it's the law.
While the Joy Police brutally enforce the cheery code, two young people go on the run, searching for a haven of melancholy where they can safely bask in the blues.
A timely tale by superstar writer Peter Milligan (X-Statix, The Prisoner) and artist Michael Montenat (Dominion, Hellraiser Annual).
.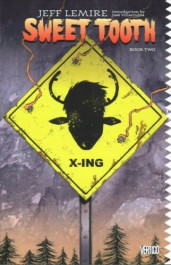 Jeff Lemire: Sweet Tooth 2
Now a Netflix Original Series!
The human race has reached its darkest hour. In the seven years since the Affliction first appeared, billions have died. All the children born since the plague are a strange new race of animal-human hybrids.
One of the few remaining humans, a drifter named Jepperd, has formed a bond with one such child, a sweet, deer-like boy called Gus. But even among the hybrid children, Gus is an anomaly, seemingly born before the sickness began.
Believing that Gus' history might be the key to the plague's origins, Jepperd and the boy will journey north together to Alaska in the hope that if they can uncover the story of his birth, it will lead them to a cure for the sickness.
But the troubling question remains: If Gus isn't a product of the Affliction, was he its cause?
Written and illustrated by Jeff Lemire (Descender, Green Arrow), Sweet Tooth is an exploration of kindness and cruelty in a dangerous post-apocalyptic world. Sweet Tooth Book Two collects issues #13-25, a pinup gallery from some of the comics industry's top talents and an introduction by colorist José Villarrubia.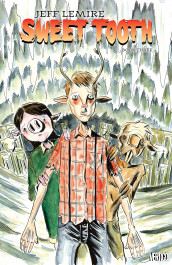 Jeff Lemire: Sweet Tooth 3
Now a Netflix Original Series!
After years of the deadly Affliction, those who remain–the surviving humans and the new generation of animal-hybrid children–are searching for answers. And one place in all the world seems to have them: northern Alaska.
It was in this faraway, frozen wilderness that the Affliction first took root, before eventually spreading its devastation throughout the globe. Gus, Jepperd, and their friends travel north to the remote research outpost where Gus was born in the hope that understanding the plague's source will lead to a cure.
What power was unleashed in the frozen tundra? Can it be stopped? Even if the survivors reach their goal, there might not be anything left of humanity to save…
Gus and Jepperd's postapocalyptic journey comes to a heart-stopping, heartbreaking conclusion in this final volume, written and illustrated by Jeff Lemire (Descender, Green Arrow) with additional art by Matt Kindt (Mind MGMT). Sweet Tooth Book Three collects issues #26-40, as well as never-before-seen sketches and an interview with the author and Damon Lindelof (co-creator of Lost and The Leftovers).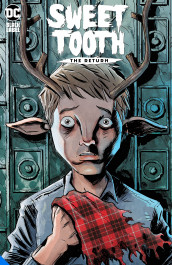 Jeff Lemire: Sweet Tooth – The Return
The original award-winning creative team and the postapocalyptic sci-fi world of Sweet Tooth is back in Sweet Tooth: The Return!
Acclaimed author Jeff Lemire and colorist José Villarrubia, who first brought you the strange adventures of Gus, the human-deer hybrid boy, dive back into the strange, dark world of their creation.
This haunting tale is both new and familiar, as we return to a planet long past the point of devastation.
Are Gus's dreams leading him to forge a better future for himself and the other hybrid children?
Or are they the dreams of a mind as lost and wandering as its dreamer?
Contains the full original miniseries Sweet Tooth: The Return issues #1-6.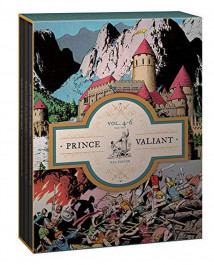 Hal Foster: Prince Valiant Volumes 4-6 Gift Box Set
This deluxe set spans the years 1943-1948 of the classic newspaper adventure strip.
Among the many King Arthur inspired adventures in these volumes, Val journeys back to the land of his birth, meets his bride-to-be, and travels to Canada, where his son is born!
.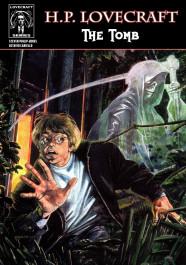 Steven Philip Jones & Octavio Cariello: H.P. Lovecraft – The Tomb
One of Lovecraft's early classics in an adapted comic book format.
Do ghosts exist? Since childhood Jervas Dudley has visited a secluded and locked tomb on his family's Rhode Island estate.
Dudley believes he can commune with the ancestral ghosts who inhabit the tomb, many of whom mysteriously perished during a wicked party over 200 years ago when a fire consumed the Dudley's first estate.
Is Dudley mad?
This Lovecraft tale is adapted by award winning comic writer Steven Philip Jones (CALIBER's Sherlock Holmes, Dracula).
Lovecraft is considered one of America's most innovative and popular American horror writers. The master of the weird tale during the first decades of the 20th Century until his premature death in 1937, Lovecraft's distinctive style and canon of work has influenced many authors.
Jones takes the classic tale and while remaining true to the source, brings them into the modern age which can sometimes make the horror even more terrifying. This tale is illustrated by Octavio Cariello who has worked on DC's Green Lantern, Deathstroke, Black Lightning, and MARVEL's X-Men comic series.
In addition to the comic book adaptation this volume also contains the original Lovecraft published story as written by him.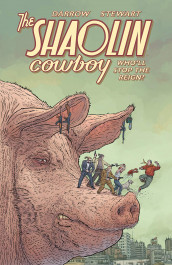 Geof Darrow: Shaolin Cowboy – Who'll Stop the Reign?
Who doesn't like Surf and Turf? Well, what do you do when Surf and Turf doesn't like YOU
The Eisner Award-losing and winning, drawing-room talkfest The Shaolin Cowboy returns and will try to answer those questions as the titular hero of the series finds that his road to hell is paved not with good intentions but old nemeses hellbent on bloody revenge … AGAIN!!!!
He fought an army of the shambling dead, but can the Shaolin Cowboy survive a sinister desert town filled with guns, prostitutes, and white supremacists, all run by a crustaceous mafia?
Collects Shaolin Cowboy: Who'll Stop the Reign #1-4.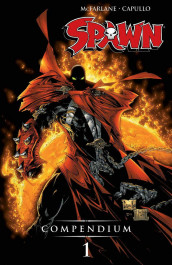 Todd McFarlane: Spawn Compendium 1
TODD McFARLANE unleashed his signature creation, SPAWN, in 1992.
In doing so, he created the most successful independent comic book in history.
Add in collaborations with industry giants ALAN MOORE, FRANK MILLER, TONY DANIEL, and GRANT MORRISON, and SPAWN's future as a legend was sealed.
Collected now in full color, McFARLANE's hyper-detailed artwork comes to life like never before. Relive all the excitement of everyone's favorite anti-hero with this new collection.
Collects SPAWN #1-50.
J. Michael Straczynski: Rising Stars Compendium 1
When Rising Stars first debuted in 1999, people hailed its fresh take on the superhero mythos, grounding the fantastic in reality.
The groundbreaking series about a group of people who are born with special abilities after a mysterious light appears in the sky by acclaimed writer J. Michael Straczynski (Babylon 5, Amazing Spider-Man, Thor) spawned three spin-off mini-series and has influenced successful TV shows like The 4400 and Heroes.
This collection includes all 24 issues of J. Michael Straczynski's run on Rising Stars, as well as all three spin-off mini-series written by his protege, Fiona Avery.
Originally published as Rising Stars, #1-24; Rising Stars: Visitations; Rising Stars: Bright, #1-3; Rising Stars: Voices of the Dead, #1-6; and Rising Stars: Untouchable, #1-5.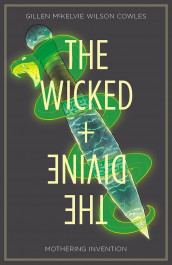 Kieron Gillen & Jamie McKelvie: The Wicked + The Divine 7 – Mothering Invention
In the past: awful stuff.
In the present: awful stuff. But, increasingly: answers.
Collects THE WICKED + THE DIVINE #34-39
.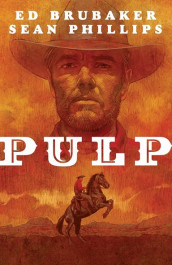 Ed Brubaker & Sean Phillips: Pulp
A gorgeous original graphic novel from the best-selling creators of KILL OR BE KILLED, MY HEROES HAVE ALWAYS BEEN JUNKIES, and CRIMINAL.
Max Winters, a pulp writer in 1930s New York, finds himself drawn into a story not unlike the tales he churns out at 5 cents a word – tales of a wild west outlaw dispensing justice with a six-gun. But will Max be able to do the same, when pursued by bank robbers, Nazi spies, and enemies from his past?
One part thriller, one part meditation on a life of violence, PULP is unlike anything the award-winning team of BRUBAKER and PHILLIPS have ever done.
A celebration of pulp fiction, set in a world on the brink.
And another must-have hardback from one of comics most-acclaimed teams.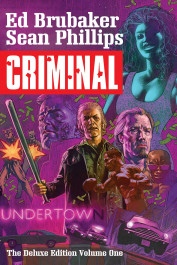 Ed Brubaker & Sean Phillips: Criminal Deluxe Edition 1
This oversized deluxe hardback edition features CRIMINAL books 1 thru 3 — COWARD, LAWLESS, and THE DEAD AND THE DYING.
A fantastically-designed and printed book showcasing the Eisner and Harvey Award-Winning crime comics from the creators of SLEEPER and INCOGNITO.
Also features many extras – including a Criminal short story and the never-before-printed five page "movie trailer in comics form" that Brubaker and Phillips created to announce the series online… illustrations, selected articles, behind the scenes looks, painted covers… and much much more!
A true collector's edition spectacular from two of the hottest creators in comics, and a must-have for any fan!
LEHDET JA KIRJAT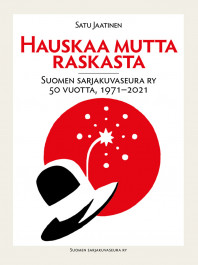 Satu Jaatinen: Hauskaa mutta raskasta
Vuonna 1971 perustettu Suomen sarjakuvaseura ry täyttää 50 vuotta!
Seuran historia on koottu juhlavuoden kunniaksi yksiin kansiin toimittaja ja tietokirjailija Satu Jaatisen kirjoittaman historiikkiteoksen myötä.
.
.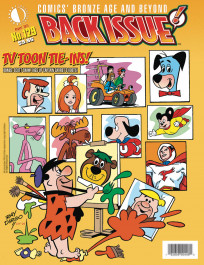 Back Issue! #129
"TV Toon Tie-ins" issue!
The Bronze-tastic World of Hanna-Barbera Comics, Underdog, Mighty Mouse, Rocky and Bullwinkle, Pink Panther, Battle of the Planets, and wildlife protectors Smokey Bear and Woodsy Owl.
Bonus: Scott Shaw! digs up Captain Carrot's roots!
Featuring the work of John Byrne, Ernie Colon, Jim Engel, Mark Evanier, Gary Fields, Michael Gallagher, Frank Johnson, Win Mortimer, Paul Norris, Marie Severin, Steve Skeates, Merrie Spaeth, Joe Staton, Tony Tallarico, Alex Toth, Bill Williams, and more.
Repurposing a 1972 Charlton Hanna-Barbera Parade cover by Ray Dirgo and friends.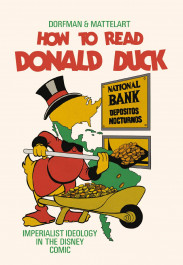 Ariel Dorfman & Armand Mattelart: How to Read Donald Duck
First published in 1971, How to Read Donald Duck shocked readers by revealing how capitalist ideology operates in our most beloved cartoons.
Having survived bonfires, impounding and being dumped into the ocean by the Chilean army, this controversial book is once again back on our shelves.
Written and published during the blossoming of Salvador Allende's revolutionary socialism, the book examines how Disney comics not only reflect capitalist ideology, but are active agents working in this ideology's favor.
Focusing on the hapless mice and ducks of Disney, curiously parentless, marginalized and always short of cash, Ariel Dorfman and Armand Mattelart expose how these characters established hegemonic ideas about capital, race, gender and the relationship between developed countries and the Third World.
A devastating indictment of a media giant, a document of twentieth-century political upheaval, and a reminder of the dark undercurrent of pop culture, How to Read Donald Duck is once again available, together with a new introduction by Ariel Dorfman.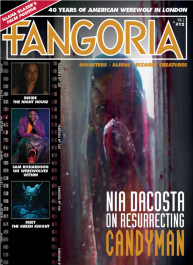 Fangoria Vol. 2 #12
Theaters are back open, release dates for the year's most anticipated fright films are finally settling down, and Fango is on top of it all, bringing you horror's hottest happenings in our summer issue!
It's all happening inside FANGORIA #12:
EXTENSIVE coverage of the year's most anticipated horror film, Nia DaCosta's Candyman! Not only does DaCosta speak exclusively to director Natalie Erika James (Relic) about the challenges of resurrecting the iconic character, but we've also got detailed looks at the film's distinctive paintings, as well as insight from the film's choreographic consultant;
Director Josh Ruben (Scare Me) dodges the sophomore slump with his horror-comedy Werewolves Within;
Werewolves Within star Sam Richardson talks about his favorite werewolf movie of all time, and where he falls on the great "gift/curse" lycanthropy debate;
Author Stephen Graham Jones (My Heart Is A Chainsaw) looks under the hood of three '80s slashers and offers ways they can be "fixed";
Paul Davis (author of Beware The Moon) goes deep on American Werewolf In London's iconic transformation;
A look back at the classic (well, mostly classic) werewolves of 1981;
Director David Bruckner delves into The Night House with Radio Silence (Ready or Not; Scream).
And much (obviously – there's 100 pages to fill) more!
KÄYTETYT SARJAKUVAT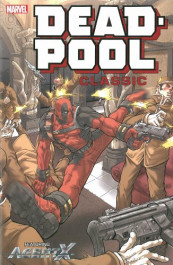 Deadpool Classic 9 (K)
KÄYTETTY. Kansissa jälkiä.
Writer Gail Simone takes on the Merc With a Mouth!
When Deadpool crosses paths with the Black Swan, the telepathic villain infects Wade with a virus that eats away at his mind.
Can Deadpool overcome his degenerating thought processes and continue his merc work? No, probably not.
Plus, Deadpool is hired to steal the Rhino's horn and protect Dazzler, and gathers new allies Sandi Brandenberg, Ratbag, Outlaw and the Taskmaster.
But when a showdown with the Black Swan goes wrong, who – if anyone – will survive?
COLLECTING: Deadpool (1997) #65-69, Agent X #1-6.