Luettelo:
Kotimaiset uutuudet
Manga-uutuudet
Ulkomaiset uutuudet
Lehdet ja kirjat
Käytetyt sarjakuvat
Alkuun
KOTIMAISET UUTUUDET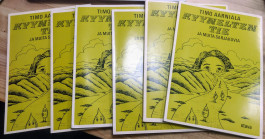 Timo Aarniala: Kyynelten tie
ARKISTOLÖYTÖ.
Tapahtuu muun muassa tätä: Pariisissa 1929 Jean Cocteau sekoittaa kuvitelman ja toden toisiinsa…
Pontius Pilatus yrittää pestä käsiään, mutta turhaan, ei auta Lux enempää kuin Life-Boykaan.
CIA:n alaosaton agentti tekee mielenosoittajista selvää.
Seikkaillessaan Aimo tapaa sokean oikeuden jumalattaren, joka ansaitsee elantonsa stripparina.
Taulun Eleonoran olkapäälle laskeutuu tuntemattoman ihailijan lähettämä kyyhkynen.
Mutta kuka rakastaisi Go-Go tyttöä: raskaana ja hylättynä hyppää Go-Go tyttö ikkunasta ulos. Kuka rakastaisi Go-Go tyttöä?
Alkuun
MANGA-UUTUUDET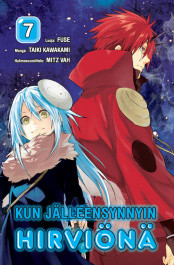 Taiki Kawakami: Kun jälleensynnyin hirviönä 7
Osa 7/12+
Rimurun uusi elämä hirviöiden keskuudessa jatkaa epävakaata rataansa.
Milim päättää muuttaa Tempestin asukkaaksi, mutta onko tuittupäinen demoniruhtinas uhka vai mahdollisuus?
Rimurun ja tämän tovereiden onneksi makealle perso Milim on melko helposti ohjailtavissa, olettaen että herkut eivät lopu kesken, eikä paikalle ilmaannu muita demoniruhtinaita…
Fantasia / Ikäsuositus: 12+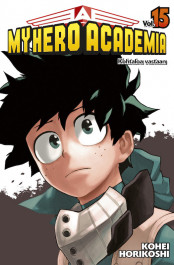 Kohei Horikoshi: My Hero Academia 15
Osa 15/26+
Midoriya on ollut outo aloitettuaan työharjoittelun.
Neito pulassa!?
Oppilaan ja mestarin suhde kriisissä!?
Rikollisjärjestö juonittelee!?
No, eipä sellaisia sarjismaisia juttuja oikeasti satu. Meitsikin tahtoisi johonkin sankarittaria pursuavaan agentuuriin.
PLUS ULTRA!
Seikkailu / Ikäsuositus 12+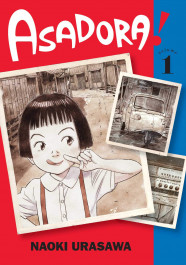 Naoki Urasawa: Asadora! 1
A deadly typhoon, a mysterious creature and a girl who won't quit.
In 2020, a large creature rampages through Tokyo, destroying everything in its path.
In 1959, Asa Asada, a spunky young girl from a huge family in Nagoya, is kidnapped for ransom—and not a soul notices.
When a typhoon hits Nagoya, Asa and her kidnapper must work together to survive. But there's more to her kidnapper and this storm than meet the eye.
When Asa's mother goes into labor yet again, Asa runs off to find a doctor.
But no one bats an eye when she doesn't return—not even as a storm approaches Nagoya.
Forgotten yet again, Asa runs into a burglar and tries to stop him on her own, a decision that leads to an unlikely alliance.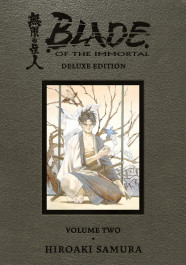 Hiroaki Samura: Blade of the Immortal Deluxe Edition 2
Blade of the Immortal returns in deluxe hardcover editions, collecting Hiroaki Samura's epic series for the first time in its original 7×10 serialized format.
A young survivor continues her quest across feudal Japan to avenge the murder of her parents, joined by her seemingly immortal protector.
The eccentric Ittö-ryü sword school carves a path to Edo castle–led by the bloodthirsty Anotsu–as they obliterate all rival schools along the way.
They don't know that the deadly Mugai-ryü has formed and is waiting–with the sole purpose of destroying Anotsu's clan!
This epic manga series won Japan's Media Arts Award, several British Eagle Awards, and an Eisner Award, among other international accolades.
Relentless and shocking, Blade takes Edo-era samurai action and combines it with modernist street idioms to create a style and mood like no other work of graphic fiction.
Collects Blade of the Immortal volumes 4 to 6 in the original 7×10 serialized format, in a faux-leather hardcover treatment, and with a bookmark ribbon.
ULKOMAISET UUTUUDET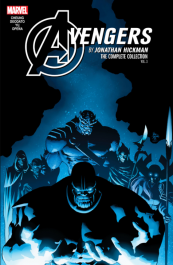 Jonathan Hickman: Avengers by Jonathan Hickman – The Complete Collection 3
Jonathan Hickman rocks the Avengers World with INFINITY!
To protect their planet from greater dangers, the Avengers got bigger. But when the oldest race in the universe marks Earth for destruction, it's time for Captain America to think grander still.
As the most powerful Avengers team ever assembled heads into space, an old enemy deems their homeworld unprotected.
Thanos unleashes his dark forces against Earth in search of a terrible prize – and his Black Order fire the opening shots of a galactic war that will be fought both on Earth and in deep space!
As the mad Titan's secrets are revealed, the Inhumans' city of Attilan falls, and the secretive Illuminati find themselves on the front line!
Galactic empires will fall as Thanos' crazed plans come to fruition!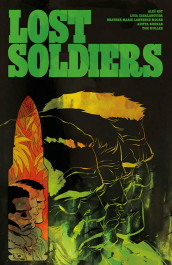 Ales Kot & Luca Casalanguida: Lost Soldiers
Vietnam, 1969.
Juarez, forty years later.
Three men tied by the war they left behind — on collision course with a new one.
As old grievances resurface, the bodies pile up.
And as the fires on the border rage, a man's psyche falls apart, birthing a new understanding of himself.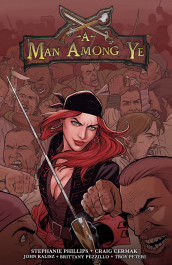 Stephanie Phillips & Craig Cermak: A Man Among Ye 1
High adventure on the high seas in the waning days of piracy, when men were men, and the best pirates were…women?
Writer STEPHANIE PHILLIPS (Butcher of Paris, Descendent) and artist CRAIG CERMAK (Red Team, Voltron) bring to life the tale of Anne Bonny and Mary Read as they hoist the skull and crossbones, draw cutlasses, and seek a treasure that will make them legends.
In an era where sailing with women was thought to be bad luck, Anne and Mary might just be the only women capable of saving the pirates' way of life.
.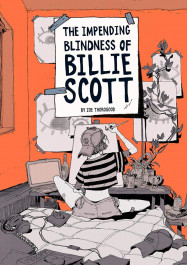 Zoe Thorogood: The Impending Blindness of Billie Scott
Billie Scott is an artist.
Her debut gallery exhibition opens in a few months.
Within a fortnight she'll be completely blind.
Zoe Thorogood's first graphic novel is a story about what it's like to get something you want, have it immediately taken away from you and then how you put it all back together again.
Set in a world of people down on their luck from Middlesbrough to London, it's a graphic novel that speaks of post-austerity Britain and the problems facing those left behind.
It's also the debut work of an exciting author who many are tipping to be a great new talent in the world of comics!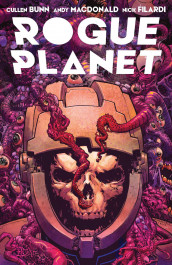 Cullen Bunn & Andy MacDonald: Rogue Planet
Rogue Planet is a twisting descent into cosmic horror from an all-star creative team including the writer of the runaway hit The Sixth Gun and the artist of Doctor Strange!
Salvage vessel Cortes tracks the Lonely Orphan, a planet with no star system to call its own. Somewhere on this hostile rock is a payload fit for a king.
To attain it, though, the crew of the Cortes must brave razor rock, poisonous vapors, treacherous footing, and… the most mind-numbing horrors imaginable.
Struggling to stay alive, they are beset at every turn by horrors from their own nightmares. Now, they have discovered that they are not alone on the planet, and the other inhabitants welcome them… as sacrifices to an elder god.
Stranded on a vicious, murderous, seemingly intelligent planet, the crew of the Cortes must reevaluate what it truly means to survive, and what they are willing to do in order to spare their own lives.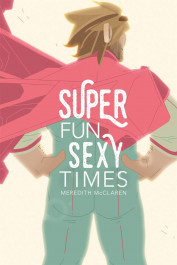 Meredith McClaren: Super Fun Sexy Times 1
Cartoonist Meredith McClaren (Hinges) tells five short, sexy stories featuring superheroes, supervillains, sidekicks, and the people who love them.
Showing consent and character-driven erotic relationships, Super Fun Sexy Times answers the age-old question: what happens when the mask comes off?
Two sidekicks on opposite sides get stuck in an underground lab together, and find a great way to pass the time.
A tactician and superhero discuss their desires, limits, and kinks before their first time, and perhaps get a little too excited in the process.
A pair of supervillains explore gender and sex together, while growing closer in their relationship.
Lesbian heroes try out a kinky roleplaying scenario, and discover how to make it work for both of them.
And an exhausted assassin relaxes after a long day with the kind (yet firm) attentions of his husband.
Told with care, sex-positivity, and humor, and featuring a wide variety of sexualities and bodies, Super Fun Sexy Times aims to create an erotic reading experience that lives up to its name!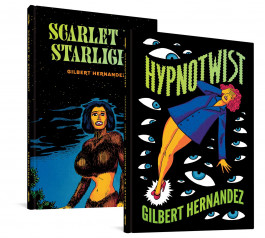 Gilbert Hernandez: Hypnotwist / Scarlet by Starlight
In the Eisner Award-winning wordless comic (silent movie?) "Hypnotwist," Hernandez's B-movie star Fritz plays a character who doesn't seem to be going anywhere, until she puts on a pair of glittery pumps.
Her wanderings become increasingly surreal as she confronts motherhood, alcoholism, a sinister smiley face, cruelty, and her worst fate: "Killer" cameos!
Includes 16 pages of previously unpublished, additional material.
"Scarlet by Starlight" is a B movie that's Star Trek meets Heart of Darkness.
"Scientists," or colonizers, are doing research, surrounded by "primitive" fauna they affectionately nickname or treat like pests. Fritz plays Scarlet, a peaceful, catlike humanoid with a mate and children. When she becomes infatuated with one of the scientists, the fragile web of relationships explodes into violence and death, calling into question who the "advanced, civilized" creatures really are.
The two graphic novellas that comprise the book will be published together with two covers, so the two stories each end in the middle of the book (with the one you're not reading being upside down).
This very cool, handsome "Double Feature" package will be an essential item for Love and Rockets completists!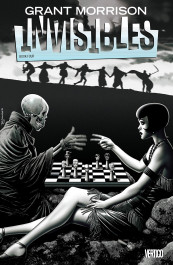 Grant Morrison: The Invisibles Book Four
The World Is Not What It Seems.
Behind the curtain of everyday existence, a vast and unholy Conspiracy is at work, twisting and deforming reality to pave the way for colonization by hideous extradimensional powers.
Facing this onslaught is a laughably small resistance movement scattered across space and time–a handful of subversives known as the Invisibles.
This silent guerrilla war has raged for millennia, shaping the very fabric of the universe. But now the countdown to the final battle has begun, and soon everyone will have to make their choice: crushing, soul-rending conformity, or radical, anarchic freedom?
Which side are you on?
New York Times best-selling author Grant Morrison's groundbreaking saga of spiritual engineering and psycho-cognitive hacking is now available for the first time in four definitive trade paperback editions. This final volume collects The Invisibles Vol. 2 #14-22 and The Invisibles Vol. 3 #12-1, and features art by Chris Weston, Sean Phillips, Philip Bond and Frank Quitely.
Duncan Jones & Alex de Campi: Madi – Once Upon a Time in the Future
Madi Preston, a veteran of Britain's elite special operations J-Squad unit, is burnt out and up to her eyeballs in debt.
She and the rest of her team have retired from the military but are now trapped having to pay to service and maintain the technology put into them during their years of service.
They're working for British conglomerate Liberty Inc as mercenaries, selling their unique ability to be remote controlled by specialists while in the field, and the debts are only growing as they get injured completing missions.
We meet Madi as she decides she's had enough.
She will take an off-the-books job that should earn her enough to pay out her and her sister, but when the piece of tech she's supposed to steal turns out to be a kid, and she suddenly blacks out… she finds herself on the run from everyone she's ever known.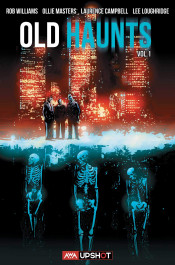 Ollie Masters & Laurence Campbell: Old Haunts
Three Made Men, standing at the brink of retirement, find their unbreakable bond put to the ultimate test when they are suddenly – and literally – assaulted by the ghosts of their past.
Confronted by decades of buried secrets – resentments, affairs, double-crosses, and murders – the three friends have no choice but to unearth the deepest, darkest sin from their past and pray they don't find an empty grave.
.
.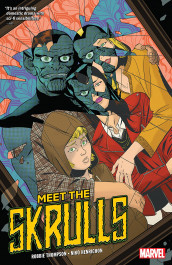 Robbie Thompson & Niko Henrichon: Meet the Skrulls
Who do you trust?
The Warners are your typical family.
Dad works at Stark Enterprises.
Mom works in a senator's office.
The girls are students at Stamford High School.
The only thing that makes them different is…they're shape-shifting alien Skrulls who have infiltrated our society to pave the way for invasion!
Madison Warner's latest mission brings her to the most dangerous place imaginable: a slumber party!
Meanwhile, dad Carl faces Iron Man – so just another normal week for the Warners.
But what could leave them as a house divided – and exposed?
Will the mysterious Man in the Hat be their exterminator – or their salvation?
And what is Project Blossom?!
Experience the story everyone will be talking about for years to come – a bold new look at the Skrulls that will test even your loyalty!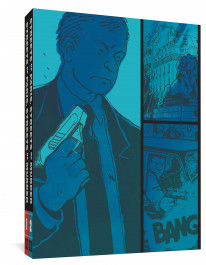 Jean-Patrick Manchette & Jacques Tardi: Streets of Paris, Streets of Murder Box Set
The complete collection of the globally acclaimed crime novelist and pioneering cartoonist graphic novel collaborations, slipcased and in an oversized format.
Presents all four hardboiled graphic crime novels by Jean-Patrick Manchette and Tardi: Griffu, West Coast Blues, Like a Sniper Lining Up His Shot, and Run Like Crazy, Run Like Hell, as well as a bonus 21-page, unfinished tale and a single-page introduction to another incomplete story.
Black & white illustrations.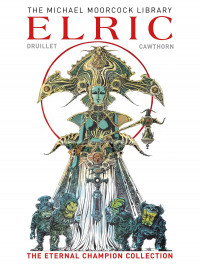 Michael Moorcock & Phillippe Druillet: Elric – The Eternal Champion Collection
Michael Moorcock's epic fantasy, illustrated by two visionary artists.
Seminal sword-and-sorcery author Michael Moorcock weaves stunning blend of magic, heroism, and wonder as his legendary Eternal Champion Elric features in two rarely seen adventures, featuring artwork from legendary French artist Phillippe Druillet.
.
.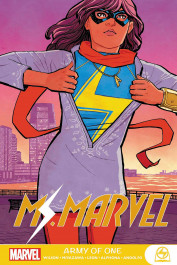 G. Willow Wilson & Takeshi Miyazawa: Ms. Marvel – Army of One
Ms. Marvel is joining the big leagues!
Look out, world – Kamala Khan is an Avenger!
But is she really cut out to be one ot Earth's Mightiest Heroes?
Jersey City still needs its protector, and a development company that co-oped Ms. Marvel's face for its project has more in mind for gentrification than just real estate!
Meanwhile, who's that spending time with Bruno?
And when Kamala creates an army of automatons to help her fight crime, will she learn that too much Ms. Marvel is actually a bad thing?
Then, as the superhuman CIVIL WAR II breaks, young Avengers Spider-Man, Ms. Marvel and Nova have bigger things to worry about – like a tristate academic competition!
But when Kamala gets called to the real battle's front line, she'll learn a valuable lesson: Never meet your idols!
Alkuun
LEHDET JA KIRJAT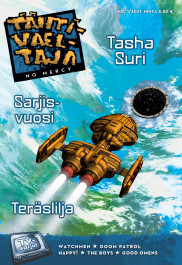 Tähtivaeltaja #156 (1/21)
Mukana mm.
– Sarja kuvia -Televisiosarjoja vailla vertaa
– P. A. Manninen: Teräslilja – Arbeit macht frei
– Tasha Suri – Alistettujen naisten voima ja jumalten unet
– Kivi Larmola: Kaikki liikkuu (sarjakuva)
– Rakkautta ja anarkiaa 2020
– Sarjakuvavuosi 2020 Amerikassa
.
KÄYTETYT SARJAKUVAT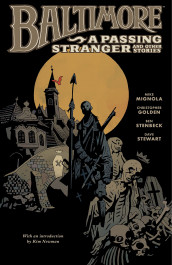 Mike Mignola & Ben Stenbeck: Baltimore 3 – A Passing Stranger and Other Stories (K)
KÄYTETTY. Kansipapereissa kulumaa.
Eisner Award–winning horror master Mike Mignola and Christopher Golden present tales featuring the world's greatest vampire hunter on a quest for vengeance across a world overrun by monsters.
A demented surgeon attempts to cure vampirism by creating greater horrors, and a perverse inquisitor reveals his own dark secrets, as Baltimore pursues the scarred vampire that he blames for all of it.
.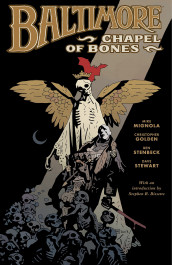 Mike Mignola & Ben Stenbeck: Baltimore 4 – Chapel of Bones (K)
KÄYTETTY. Kansipapereissa kulumaa.
The world's greatest monster hunter wages war against a plague of vampires intent on resurrecting a demonic god, an evil witch in league with a clan of undead, and his mortal nemesis, leading to a final showdown in London!
.
.
.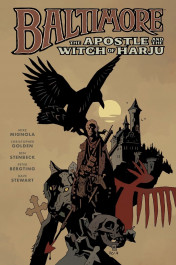 Mike Mignola & Ben Stenbeck: Baltimore 5 – The Apostle and the Witch of Harju (K)
KÄYTETTY. Kansipapereissa kulumaa.
Lord Baltimore hunts the godlike Red King, who is responsible for the vampire plague.
After saving a young woman from her undead husband, Baltimore and his team of fearless vampire killers face the demonic offspring of a witch, and uncover the truth about the inquisitor turned werewolf Judge Duvic–now more bloodthirsty than ever.
Collects Baltimore: The Witch of Harju #1-#3 and The Wolf and the Apostle #1-#2.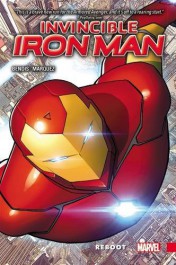 Brian Michael Bendis & David Marquez: Invincible Iron Man 1 – Reboot
KÄYTETTY.
One of the most popular super heroes in the world soars to fresh heights!
Tony Stark has a new armor, a new supporting cast, new villains and a new purpose that's going to tear itself across the entire Marvel Universe and beyond.
It begins with a shocker of a twist and only gets more surprising from there, with the return of one of Tony's biggest nemeses and the quest to find his biological parents!
As Iron Man chases Madame Masque, her actions threaten to rip all of reality apart!
Shellhead's incredible armor will be put through its paces in a story that will shock and awe – but it is who exactly Tony teams up with that will have everyone talking.
Brian Michael Bendis takes the genius, billionaire, playboy philanthropist and makes him a superstar!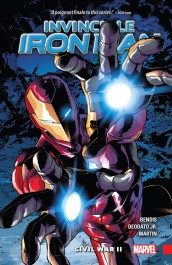 Brian Michael Bendis: Invincible Iron Man 3 – Civil War II
KÄYTETTY.
The heartbreaking end of an era — and the inspirational dawn of a new one!
As the events of CIVIL WAR II come crashing down around Tony Stark, what exactly is Victor Von Doom up to amid the chaos?
And when hostilities cease, could this be the end of Iron Man as we know him?
A blistering new chapter in the Iron Man mythos will begin in the wake of the war's shocking climax when a young woman answers the call.
Riri Williams will don the armor — but what is her surprising relationship to Tony Stark?
The Marvel Universe will never be the same!
Plus, a classic showdown for the ages between Iron Man's Mighty Avengers and the diabolical Doctor Doom!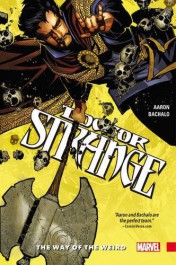 Jason Aaron & Chris Bachalo: Doctor Strange 1 – The Way of the Weird
KÄYTETTY.
Who do you call when things are coming out of your dreams and trying to kill you? Or when your daughter is cursing in Latin and walking like a spider? Or when your dog keeps screaming at you to strangle your neighbors?
Doctor Strange, of course.
He's the only person standing between us and the forces of darkness, but has he been paying his tab?
Every act of magic has a cost and Jason Aaron (THOR, ORIGINAL SIN) and Chris Bachalo (UNCANNY X-MEN) are going to put Stephen Strange through hell to even the scales.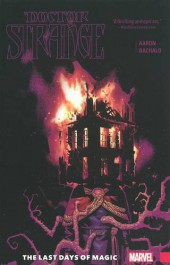 Jason Aaron & Chris Bachalo: Doctor Strange 2 – The Last Days of Magic
KÄYTETTY.
They've crossed the dimensions, purging each of all sorcery.
Now the Empirikul are here.
And with Earth's Master of the Mystic Arts weakened beyond measure, is there any chance of stopping them?
The Sorcerer is no longer Supreme, and he'll find himself at the mercy of the Imperator!
With his magic destroyed and his world on the brink of disaster, are there any more tricks left up Strange's sleeves? Or failing that, how about some cool weapons?
Plus: As the Empirikul wreak havoc on magic users across the Marvel Universe, discover Wong's ultimate sacrifice, watch Brother Voodoo make a stand, and meet a new player just as she's about to lose the game!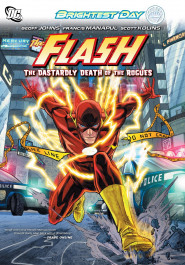 Geoff Johns & Francis Manapul: The Flash – The Dastardly Death of the Rogues (K)
KÄYTETTY.
The Flash races out of BLACKEST NIGHT and into the first graphic novel collection of his new monthly title written bycomics hottest writer Geoff Johns (BLACKEST NIGHT, GREEN LANTERN).
The all-new adventures of The Fastest Man Alive start with "Case One: The Dastardly Death of the Rogues!"
Barry Allen, The Flash, runs back to his life in Central City, but when one of the Rogues turns up murdered under mysterious circumstances, it's up to The Fastest Man Alive to not onlysolve this bizarre crime, but protect those that are still targeted by the elusive killer.
This storyline ties directly into BRIGHTEST DAY, the direct follow-up to the biggest comics event of 2009, BLACKEST NIGHT.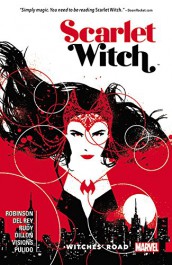 James Robinson: Scarlet Witch 1 – Witches' Road (K)
KÄYTETTY.
Witchcraft is broken – and the SCARLET WITCH is on a journey across the globe to fix it.
From the back alleys of Manhattan, to the serene Greek Isles, to the bustling streets of Hong Kong, Wanda will have to face down her foes and find out who her true friends are.
But as Wanda solves magical crimes and pieces witchcraft back together, the most important question remains: Who is the mastermind that broke it in the first place?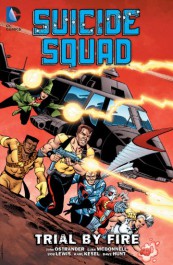 John Ostrander: Suicide Squad 1 – Trial by Fire (K)
KÄYTETTY.
It's up to the government to keep the bad guys in captivity-but Amanda Waller, a tough-as-nails federal agent, has other plans.
She's heading up Task Force X (aka, the Suicide Squad) as an ultimatum to the world's most notorious super-villains.
These criminals chew on a tricky bargain: either accept her devious, nearly impossible missions in the name of democracy, or rot in jail. And one other thing: most operatives don't make it back alive!
Starring some of the most popular villains in the DCU forced into the role of unlikely antiheroes, SUICIDE SQUAD VOL. 1: TRIAL BY FIRE collects SUICIDE SQUAD #1-8 and SECRET ORIGINS #14.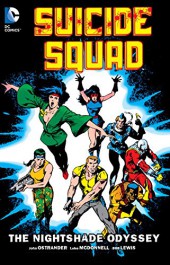 John Ostrander: Suicide Squad 2 – The Nightshade Odyssey (K)
KÄYTETTY.
This second SUICIDE SQUAD collection of 1980's stories begins with a bang when Batman learns of the team's existence–and he's not happy!
After a confrontation with the their agency handler, Amanda Waller, the team is sent to take down the island headquarters of a Colombian drug cartel that's more than it seems.
Then, the squad and the Justice League cross paths when both teams try to infiltrate a Russian prison.
Both teams plan to rescue the villain called Nightshade–the JLA wants him to stand trial in the U.S., but the Suicide Squad needs to add him to their ranks.
Collects SUICIDE SQUAD #9-18 and JUSTICE LEAGUE INTERNATIONAL #13.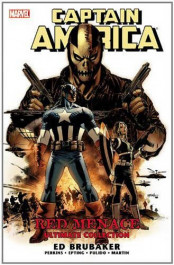 Ed Brubaker: Captain America – Red Menace Ultimate Collection (K)
KÄYTETTY.
Six months ago, Crossbones kidnapped the Red Skull's daughter, Sin, from a government re-education facility and disappeared into the night.
Now, he and his spawn of infinite evil have come to the American Midwest to tear a new hole in A.I.M. – but none of them counted on Cap and Agent 13 stumbling into the mix.
.
.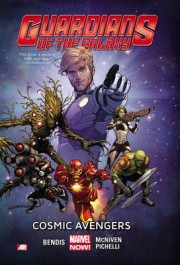 Brian Michael Bendis: Guardians of the Galaxy 1 – Cosmic Avengers
KÄYTETTY.
There's a new rule in the galaxy: No one touches Earth! No one!
But why has Earth suddenly become the most important planet in the galaxy?
That's what the Guardians of the Galaxy are going to find out!
Join Star-Lord, Gamora, Drax, Rocket Raccoon, Groot and – wait for it – the invincible Iron Man, as they embark upon one of the most explosive and eye-opening chapters of Marvel NOW!
These galactic Avengers are going to discover secrets that will rattle Marvel readers for years to come!
But while London deals with a brutal invasion by the Badoon, the fate of the Guardians may have already been decided millions of miles away!
Why wait for the movie? It all starts here!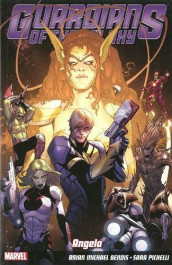 Brian Michael Bendis: Guardians of the Galaxy 2 – Angela (K)
KÄYTETTY.
Spinning out of the dramatic conclusion of Age of Ultron, dimensions collide and Heaven's most fearsome Angel arrives – and comes straight for the Guardians!
Gamora, one of the galaxy's greatest warriors, holds a deadly secret that could bring down the entire team. And when Gamora battles Angela, the entire universe hangs in the balance!
Then, the galaxy's most mismatched heroes find themselves at a crossroads when the effects of Infinity begin to rise. Can even the mysterious Angela's power help combat the fallout from Thanos' master plan? And what will it take for Star-Lord to betray the entire Marvel Universe?
The biggest blockbuster hit of the year continues as critically acclaimed artists Sara Pichelli and Francesco Francavilla climb aboard…and comics legend Neil Gaiman joins the team in this one-of-a-kind comic book event!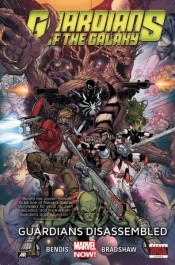 Brian Michael Bendis: Guardians of the Galaxy 3 – Guardians Disassembled
KÄYTETTY.
It's an all-star celebration of the most popular super team of 2014!
With the entire galaxy gunning for the Guardians and Star-Lord missing, it's time to bring in a little help.
But as the Guardians of the Galaxy get ready for new members Venom and Captain Marvel, unexpected dangers arise that promise to tear the team to its core!
But where in the universe is Star-Lord? What does his disappearance mean for the safety of Earth? And can he survive on the run from a mysterious new adversary, alone without the aid of the Guardians?!
Plus, two special stories by former Guardians writers Dan Abnett and Andy Lanning!
COLLECTING: Free Comic Book Day 2014 (Guardians of the Galaxy) #1 and Guardians of the Galaxy #14-17 – plus the first appearances of Carol Danvers as Captain Marvel from Captain Marvel (2012) #1 and Flash Thompson as Agent Venom from Amazing Spider-Man (1999) #654.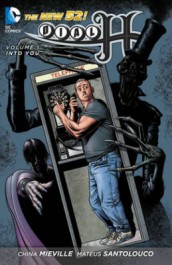 China Miéville: Dial H 1 – Into You (K)
KÄYTETTY.
Hugo Award-winning novelist China Mieville breathes new life into a classic DC Comics series as part of the second wave of DC Comics–The New 52.
In the small run-down town of Littleville, CO, a troubled young man stumbles upon the lost H-Dial and all of the secrets and power it possesses.
It has been many years since the H-Dial has been seen, though legions of villains have been scouring the globe looking for it and its ability to transform users into a variety of superheros and take on their powers and psyches.
Will our hero be able to harness the power of the H-Dial and protect it from falling into the hands of evil? Will this newfound power plunge our hero to madness?
And will we ever discover where the H-Dial came from and its true meaning?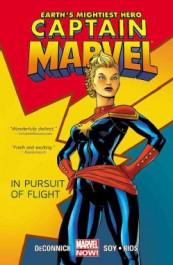 Kelly Sue DeConnick: Captain Marvel 1 – In Pursuit of Flight (K)
KÄYTETTY.
The "Mightiest" of Earth's Mightiest Heroes is back!
Ace pilot. Legendary Avenger. One hundred percent pure bad @ss.
Carol Danvers has a new name, a new mission – and all the power she needs to make her own life a living hell.
As the new Captain Marvel, Carol is forging from a challenge from her past! It's a firefight in the sky as the Banshee Squadron debut – but who are the Prowlers, and where has Carol seen them before?
And how does secret NASA training program Mercury 13 fit in?
Witness Captain Marvel in blazing battlefield action that just may change the course of history!
Avengers Time Travel Protocols: engage!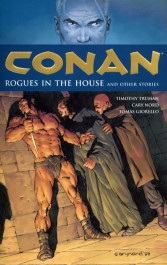 Timothy Truman & Cary Nord: Conan 5 – Rogues in the House and Other Stories (K)
KÄYTETTY.
The Cimmerian finds himself ensnared in the dark intrigues of a city-state where the powerful will stoop to any depths to keep what they have stolen.
When a young, idealistic noble offers Conan a ticket to freedom in exchange for a favor, Conan leaps at the opportunity – and into a labyrinth where he must fight to keep not only his word, but his very life.
A favorite of fans and critics alike, the seminal Conan story "Rogues in the House" first appeared in Weird Tales. Now, writer Timothy Truman and artist Cary Nord bring you the tale of the Red Priest, as you've never seen it before.
Timothy Truman & Tomás Giorello: Conan 6 – The Hand of Nergal (K)
KÄYTETTY.
This latest collection in Dark Horse's smart, innovative Conan series finds the cunning Cimmerian chased by both unfinished business from his past and a strange novice magician who seeks to deliver a dire warning to the wandering barbarian.
Fleshing out Robert E. Howard's unfinished "Hand of Nergal" tale, Timothy Truman weaves several plot threads together in an ambitious culmination of ideas, and his skill at characterization is apparent in both his handling of Howard's beloved, iconic hero and a colorful supporting cast of thieves, royalty, seasoned soldiers, and magicians both good and evil.
A great evil from Conan's past moves ever closer while unfathomable terrors awaken and come into view.
Conan is, of course, eager to meet both head on!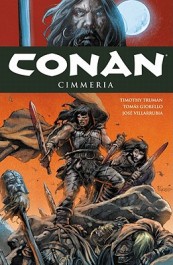 Timothy Truman & Tomás Giorello: Conan 7 – Cimmeria (K)
KÄYTETTY. Alanurkassa ja takakannessa jälki.
Conan Volume 7: Cimmeria marks a transitional period in young Conan's life, as he spurns civilization – with its turncoats and legal trappings – and returns to the beloved, brutal country of Cimmeria, where he was born and raised.
The dangers found in the snowy mountain passes of his barbaric homeland are a welcome change from the mind games and treachery Conan encountered in the cities of the East, but there are unfortunate lessons in treachery to be learned here, too.
When a tentative truce with the Aesir is threatened by the actions of Caollan, the first woman Conan ever loved, Conan again finds himself at the heart of a larger conflict that will test not only his physical strength and cunning mind – but his passionate heart as well.