Sarjakuvat ovat käänteisessä järjestyksessä eli myydyin sarjakuva on viimeisenä.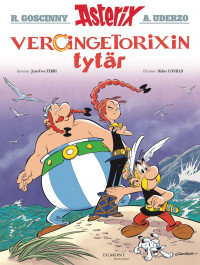 5. Ferri & Conrad: Asterix 38 – Vercingetorixin tytär (Listallepalaaja)
Salaperäinen nuori tyttö saapuu Asterixin rauhalliseen kotikylään kahden arvernipäällikön saattamana.
Caesarin roomalaiset joukot etsivät tyttöä, eikä ihme: kylässä kuiskaillaan, että tämän isä olisi itse suuri Vercingetorix, jonka roomalaiset voittivat kaksi vuotta sitten Alesiassa.
.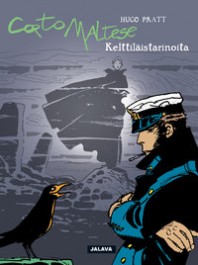 4. Hugo Pratt: Corto Maltese – Kelttiläistarinoita (Listallepalaaja)
Kelttiläistarinoissa laivaton merikapteeni Corto Maltese seikkailee ensimmäisen maailmansodan aikaisessa Euroopassa – kelttiläisten myyttien, Irlannin Sinn Féinin ja Shakespearen unen, tarun ja historian maailmassa.
Corto ilmaantuu jonnekin, katselee ympärilleen, tapaa ystäviä, kärjistää pelkällä olemassaolollaan tapahtumien kulkua ja palaa takaisin… eikä mikään ole entisellään.
Suomentajan tarkistama albumi sisältää tarinat O-mollikonsertto harpulle ja nitroglyseriinille, Talviaamun unelma, Vuosikertaviiniä ja Picardien ruusuja sekä Burleski Zuydcooten ja Bray-Dunesin välillä. Mukana on myös Marco Steinerin uudet alkusanat.
Tarinat ilmestyvät nyt ensi kertaa suomeksi nelivärisinä. Alun perin ne on julkaistu ranskaksi vuosina 1971 ja 1972.
Suomeksi ne ovat ilmestyneet mustavalkoisina vuonna 1998 suomennetussa Kelttiläistarinoita-albumissa.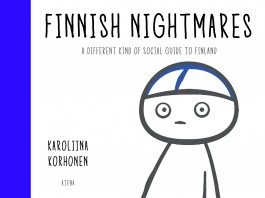 3. Karoliina Korhonen: Finnish Nightmares (Listallepalaaja)
When they have to promote themselves.
When an acquaintance says hello by kissing them on a cheek.
When they owe a favour.
When they wait for a bus in pouring rain, but there´s already someone under the pentice. When they run out of coffee.
That´s when it happens. A finnish awkward moment.
The character of Karoliina Korhonen´s comic strips is finnish Matti, who loves silence and personal space. If someone gets angry or is behaving badly, he wonders what he has done wrong.
Finnish Nightmares is a book about what it is like to be a finn in social occasions. For a foreigner the book opens implied codes that can be difficult to understand but are shared with all finns.
For finns we recommend they would read this book behind closed doors. Bursting with laughter in public is so embarrassing.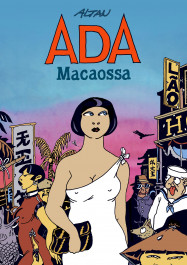 2. Altan: Ada Macaossa (Edellinen sijoitus: 4)
Vuosi 1974 tai oikeastaan vuosi 1963.
Macao, prostituoitujen, vihreiden barettien ja muiden tyyppien sekamelska, maailmanpolitiikan sulatusuuni!
Saigon, JFK, Washington Post – ja Ada!
Toissa vuonna ilmestynyt Ada viidakossa saa jatkoa.
Käännöksen on jälleen tehnyt Heikki Kaukoranta ja kirjan julkaisevat yhteistyössä Asema, Zum Teufel ja Täysi Käsi..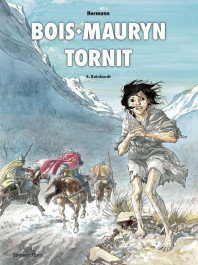 1. Hermann: Bois-Mauryn tornit 4 – Reinhardt (Uusi)
Aymar de Bois-Mauryn ja Olivierin matka jatkuu Santiago de Compostelasta pohjoiseen.
Matkalla he näkevät ruton seuraukset. Mutta tauti ei ole ainoa uhreja vaativa vitsaus.
Kuolema korjaa satoa myös perimyskiistassa, jossa juonitaan Reinhard von Kirstenin pään menoksi. Salajuonen koukeroiden seurauksena sankarimme joutuvat vuorille ja taistelemaan hengestään kylmyyttä ja ankaria olosuhteita vastaan.
Löytyykö reitti vuorten toiselle puolelle ajoissa?