Sarjakuvat ovat käänteisessä järjestyksessä eli myydyin sarjakuva on viimeisenä.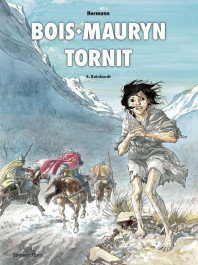 5. Hermann: Bois-Mauryn tornit 4 – Reinhardt (Edellinen sijoitus: 3)
Aymar de Bois-Mauryn ja Olivierin matka jatkuu Santiago de Compostelasta pohjoiseen.
Matkalla he näkevät ruton seuraukset. Mutta tauti ei ole ainoa uhreja vaativa vitsaus.
Kuolema korjaa satoa myös perimyskiistassa, jossa juonitaan Reinhard von Kirstenin pään menoksi. Salajuonen koukeroiden seurauksena sankarimme joutuvat vuorille ja taistelemaan hengestään kylmyyttä ja ankaria olosuhteita vastaan.
Löytyykö reitti vuorten toiselle puolelle ajoissa?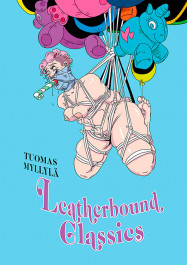 4. Tuomas Myllylä: Leatherbound Classics (+ condom)(Edellinen sijoitus: 2)
Fantastic flesh art for pain and pleasure!
The artwork and comics in this book are, to put it bluntly, porn.
Made for those who like to fantasize being either the victim or the abuser in a game that both participants play willingly.
.
3. Roger Leloup: Yoko Tsuno 23 – Haukkoja ja enkeleitä (Uusi)
Roger Leloup tekee tieteisviihdettä aikuiseen ja teknisiä vimpaimia arvostavaan makuun.
Tässä tuoreessa albumissa Yoko Tsuno tovereineen seikkailee Skotlannin jylhissä maisemissa.
Luvassa on sarjakuvataiteen juhlaa eritoten lentokoneiden ystäville, mutta esimerkiksi höyryveturien tai klassikkoautojen arvostajia ei todellakaan unohdeta. Mausteena on myös aikamatkustusta.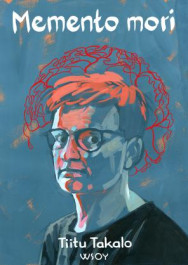 2. Tiitu Takalo: Memento Mori (Edellinen sijoitus: 5)
Suomalaisen sarjakuvan huippuihin kuuluva piirtäjä ja tarinankertoja Tiitu Takalo kertoo koskettavan omakohtaisen tarinan sairastumisesta vakavasti.
Memento mori on Tiitu Takalon yli 200-sivuinen, omaelämäkerrallinen nelivärisarjakuva siitä, miten hän sai täysin odottamatta aivoverenvuodon 38-vuotiaana.
Teos on dramaattinen kertomus ihmisen elämän täydellisestä mullistumisesta yhdessä yössä – sairastumisesta, sairaanhoidosta ja pitkästä toipumisajasta, joka johti sarjakuvataiteilijan pohtimaan laajemminkin elämän tarkoitusta ja omaa paikkaansa maailmassa.
Kaunis ja riipaiseva tarina avautuu Takalon upean maalauksellisina sarjakuvasivuina.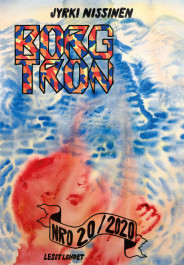 1. Jyrki Nissinen: Borgtron #20 (Uusi)
Borgtron ja Marjatta ovat salaa muuttaneet hylätyksi tulkitsemansa grillikioskin kellariin.
Marjatta yrittää keksiä keinon saada henkinen yliote paikan virallisesta omistajasta tohtori Ahlqvista ja täten kaapata grillin kellarin herruus lopullisesti itselleen.
Mitä voidaan kontrolloida, sitä kontrolloidaan… ja nyt sitä kontrolloidaan…
Mukana myös "mangaa"!
With English subtitles